Valsartan Prostate Cancer Lawsuit Filed Over Recalled Blood Pressure Drug
July 29, 2019
By: Irvin Jackson
Following several years of exposure to recalled valsartan pills, which were distributed with carcinogenic impurities, a New Orleans man indicates that he developed recurrent prostate cancer, which has now spread to his bones.
In a complaint (PDF) filed in the U.S. District Court for the District of New Jersey on July 19, Jon King indicates that he is one of a growing number of individuals nationwide who have been diagnosed with cancer allegedly caused by chemical byproducts that have been found in generic versions of the blood pressure drug in recent years.
The lawsuit names the generic drug makers Zhejiant Huahai Pharmaceutical Co., Ltd., Prinston Pharmaceutical, Inc., Solco Healthcare and Aurobindo Pharma as defendants, indicating that King used generic valsartan from 2008 to 2018 to treat high blood pressure, and some of those tablets were later recalled by the FDA after they were found to contain traces of known human cancer-causing chemicals.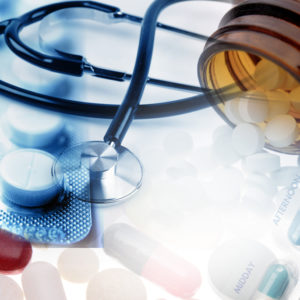 Learn More About
Side effects of recalled valsartan may increase the risk of cancer, due to an impurity discovered in certain generic versions of the hypertension drug.
Learn More About this Lawsuit
King indicates that he had already survived one bout of prostate cancer in 2006, and was in remission at the time he began taking the tainted pills. However, in June 2018, he was diagnosed with recurrent prostate cancer, which he alleges caused the cancer to resurface and spread.
"As a result of Plaintiff's ingestion of contaminated valsartan, Plaintiff's prior cancer, which had been in remission, was caused to re-develop and metastasize into bone cancer, which caused permanent and disabling injuries," the lawsuit states. "Plaintiff has lost a significant chance of survival as a result of ingestion of contaminated valsartan."
Over the last year, valsartan recalls have been issued for various different generic hypertension drugs containing the pharmaceutical ingredients valsartan, losartan and irbesartan, after it was discovered that changes in the manufacturing process caused chemical impurities to contaminated the pills, including Nitroso-dimethylamine (NDMA), N-Nitrosodiethylamine (NDEA), or other nitrosamine compounds. The recalls impacted much of the U.S. supply for the generic blood pressure drugs, and have been linked to a growing number of reports involving cancer.
There are more than 3 million cases of prostate cancer diagnosed in the U.S. each year and is one of the most common types of cancer each year. It often grows slowly, and is treatable as long as it is contained to the prostate. Once it metastasizes to other parts of the body, the chances of survival are greatly diminished.
King's prostate cancer lawsuit joins a growing number of valsartan cancer claims filed in recent months by individuals who indicate they were left with stomach cancer, colorectal cancer, liver cancer, pancreatic cancer and other injuries following exposure to NDMA, NMBA or NDEA.
In addition, a number of valsartan class action claims are pursuing damages for users of the medications who have not been diagnosed with cancer, but seek reimbursement for the cost of what were essentially worthless drugs, and funding for medical monitoring they may require for the rest of their lives due to their exposure to cancer-causing agents.
Ibrahim

January 3, 2022 at 9:37 am

I have been taking valsartan for last 25 years i have develop prostate cancer what can i do about it legally?
"*" indicates required fields