Study Warns Vaping May Increase Risk of Gum Disease
March 08, 2022
By: Martha Garcia
Researchers are warning about yet another potential side effect of vaping, indicating use of e-cigarettes may create a distinct type of bacterial colony in the mouth, which can lead to gum disease.
Vaping can change the microbiome in the mouth, which can promote gum disease and other dental problems in the mouth, according to the findings of a study published late last month in the journal mBio.
Researchers from New York University College of Dentistry conducted a five-month study, including 84 participants who were either e-cigarette users, conventional smokers, or nonsmokers. They assessed the subjects' periodontal condition, cytokine levels, and sub-gingival microbial community composition.
Each group maintained a unique microbiome in their mouths, which refers to the balance of good and bad bacteria. While microbiome typically involves discussion of bacteria in the gut, the mouth also contains a unique microbiome of good and bad bacteria, which can contribute to dental disease.
The bacteria that naturally dwells in the mouth forms a film on the teeth known as plaque, which can be controlled by brushing the teeth, flossing and regular dental cleanings. When the bacteria spreads below the gums, it can lead to gum disease. Smoking cigarettes is linked to increased incidence of gingivitis. Now this research points to the effects e-cigarettes play in causing gum disease.
The oral microbiome of e-cigarette users shared many characteristics with the microbiome of conventional smokers but was healthier than that of smokers.
Despite the similarities, the oral microbiome of e-cigarette users was unique compared to cigarette smokers. It contained a community enriched in Fusobacterium and Bacteroidales, bacteria known to lead to gum disease.
Liquid used for e-cigarettes contain a range of chemicals, including carcinogenic chemicals, which have other negative health side effects. These chemicals contribute to the change in the oral microbiome and promote imbalance in ways that are just beginning to be investigated.
Past research has linked vaping to increased risk of heart disease and have indicated the products are just as bad for blood flow as traditional cigarettes. E-cigarettes are just as addictive as traditional tobacco cigarettes, considering brands like JUUL were specifically designed to mimic the addictiveness as Marlboro cigarettes.
Hundreds of JUUL addiction lawsuits are now being filed on behalf of teenagers, young adults and others  who developed a life-long nicotine problem due to the addictive nature of  the vaping devices, who may also face an increased risk of gum disease and other dental health problems.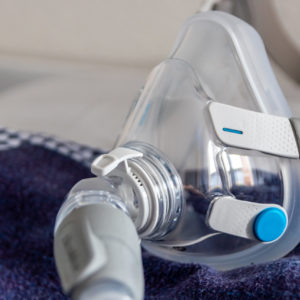 Did You Know?
Millions of Philips CPAP Machines Recalled
Philips DreamStation, CPAP and BiPAP machines sold in recent years may pose a risk of cancer, lung damage and other injuries.
Learn More
At the start of this new study, about 80% of cigarettes smokers had severe gum disease compared to about 40% of vapers. Nonsmokers had mild to moderate gum disease. Smoking and vaping led to worsened gum disease compared to not smoking.
Other research indicates vaping may damage the DNA in the mouth, leading to changes in the DNA that may cause cancer, and has been linked to increased likelihood of developing oral cancer.
While many think vaping is harmless compared to smoking cigarettes, the research indicates side effects may be far reaching, affecting many areas of the body, including the teeth.
"Our results demonstrate that the e-cig user's subgingival microbiome is a unique amalgamation of microbiota, containing similarities to those of both conventional smokers and nonsmokers," the researchers concluded. "The uniqueness of the e-cigarette periodontal microbiome indicates a need for further research into this relatively novel microbial consortium, obtained through the adoption of a newly acquired human habit, and how biotic and abiotic components synergistically impact oral health and disease."
"*" indicates required fields