J&J Reaches $10M Vaginal Mesh Settlement With Washington State
April 23, 2019
By: Irvin Jackson
Johnson & Johnson agreed to pay the state of Washington nearly $10 million to settle allegations brought by the state that claim the company failed to adequately warn the medical community and patients of the risks of vaginal mesh complications.
The settlement agreement was announced this week in a press release, which was issued just before a trial was slated to begin in King County Superior Court.
Washington Attorney General Bob Ferguson filed the lawsuit against Johnson & Johnson and it's Ethicon subsidiary in 2016, claiming that the companies violated the state's Consumer Protection Act through their failure to warn of the true risks of vaginal mesh products.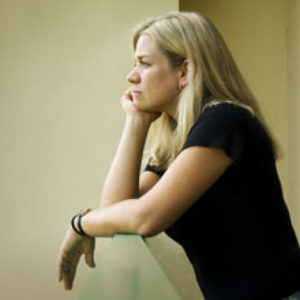 According to the press release, about 14,000 women in the state of Washington had transvaginal surgical mesh implant procedures. The $9.9 million from the vaginal mesh settlement agreement will be used to help women in Washington state who have suffered vaginal mesh injuries, according to Ferguson.
"Johnson & Johnson's knowing deception caused Washington women to suffer in deeply personal ways," Ferguson said in the press release. "I'm proud of my team for holding a powerful interest accountable for its egregious conduct – and look forward to providing millions of dollars in relief to assist those who were harmed."
Over the past decade, growing concerns have emerged about the risk of painful and devastating injuries associated with pelvic organ prolapse mesh implanted transvaginally, including infections, erosion of the mesh into the vagina and organ perforation.
Manufacturers like Ethicon, C.R. Bard, Boston Scientific and others have faced more than 100,000 product liability lawsuits brought by individual women who experienced problems, and paid out billions in financial compensation to resolve claims alleging that the transvaginal mesh was defective and unreasonably dangerous.
The settlement comes just days after the FDA announced it was removing all remaining transvaginal mesh products from the market, saying manufacturers have not proven they are safe or effective. Johnson & Johnson's Ethicon unit has not had a vaginal mesh product on the market in some time.
The decision came after a February advisory committee meeting during which doctors, scientists and other stakeholders discussed what it would take to prove that vaginal mesh products were safe, effective, and worth the potential health risks.
The litigation over transvaginal surgical mesh has been one of the largest mass torts in U.S. history, with tens of thousands of women filing cases nationwide.
Following several years of trials in courts nationwide, various different manufacturers have reached vaginal mesh settlements to resolve groups of claims involving problems with products manufactured by Endo's AMS, C.R. Bard, Boston Scientific, Ethicon and others.
Women in Washington who suffered injuries due to vaginal mesh procedures will be able to file a formal claim in the near future, but the claims process is not yet complete, according to the press release. Those who would like a claims administrator contact them can provide contact information through a Johnson & Johnson Mesh Contact Form.
"*" indicates required fields