Zantac Class Action Lawsuits Filed Over Cancer Risk Linked to High Levels of NDMA
September 26, 2019
By: Irvin Jackson
The makers of Zantac face at least two class action lawsuits over the potential cancer risk linked to the widely used heartburn drug, which has been found to contain high levels of a chemical byproduct that is a human carcinogen.
The first complaint (PDF) was filed by Christina Garza, Pankaj Khetarpal, Corina Lingerfelt, and Justin Rowe in the U.S. District Court for the Northern District of California on September 13.
That complaint was brought the same day the FDA issued the first warnings about a Zantac cancer risk, after discovering that certain pills contain N-nitrosodimethylamine (NDMA). The chemical byproduct of drug manufacturing processes was the cause of widespread valsartan recalls over the past year, which has resulted in hundreds of reports involving users diagnosed with liver cancer, colorectal cancer, gastric cancer and other digestive tract cancers.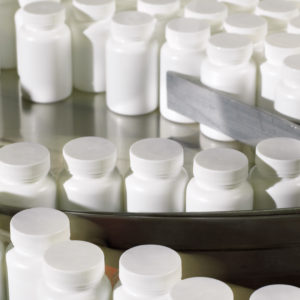 The second claim (PDF) was filed in the U.S. District Court for the District of New Jersey on September 20, by Mary Santorella, Muchael Burke, Stephanie Harris, Richard Harris, Kassie Benson and Lisa Prisinzano; each of whom purchased over-the-counter versions of Zantac since January 1, 2010.
Both Zantac lawsuits name Sanofi-Aventis U.S., LLC, Boehringer Ingelheim Pharmaceuticals, Inc. and Chattem, Inc. as defendants, indicating that the drug makers deceived consumers into thinking Zantac was safe and free from cancer-causing agents, noting that the risks of NDMA have been known for more than 40 years.
Zantac (ranitidine) was first approved in 1983, and is widely used to treat heartburn with acid indigestion, as well as stomach ulcers, gastroesophageal reflux disease (GERD) and other stomach acid production problems.
Boehringer Ingelheim owned the rights to Zantac from October 2006 to January 2017. Sanofi has owned the rights to over-the-counter Zantac since January 2017.
The contamination of Zantac was detected by the online pharmacy Valisure, which found 2,511,469 nanograms (ng) of NDMA per 150 mg tablet of Zantac. That is 26,000 times the FDA's permissible intake limit of 96 ng per day.
"Both Sanofi and Boehringer knew or had reason to know that Zantac exposes users to unsafe levels of the carcinogen NDMA: During the period that Sanofi and Boehringer manufactured and distributed Zantac, numerous scientific studies were published showing, among other things, that ranitidine (the generic bioequivalent of Zantac) forms NDMA when placed in drinking water and that a person who consumes ranitidine has a 400-fold increase of NDMA concentration int their urine," the first lawsuit notes. "Despite the weight of scientific evidence showing that Zantac exposed users to unsafe levels of the carcinogen NDMA, neither Sanofi nor Boehringer disclosed this risk to consumers on the drug's label – or through any other means."
The lawsuits seek to pursue damages for individuals who purchased Zantac and may be exposed to future health risks. However, a number of individual Zantac cancer lawsuits are expected to be filed in the coming months by individuals diagnosed with injuries linked to NDMA exposure.
Similar Valsartan Recalls
The discovery of cancer-causing NDMA in Zantac has further eroded the U.S. confidence in the U.S. drug supply, following months of concerns that generic valsartan and other hypertension drugs were able to be distributed for years with the known human carcinogen.
Since July 2017, a steady stream of generic drug maker have announced valsartan recalls, after confirming that chemical byproducts were found in generic versions of the drug, including NDMA, as well as other carcinogens like N-nitrosodiethylamine (NDEA) and N-Nitroso-N-methyl-4-aminobutyric acid (NMBA).
Investigations suggest that the problems resulted from changes in the generic drug manufacturing process, which caused the chemical byproduct to be present in pills used by consumers for years.
Several thousand valsartan lawsuits are now being pursued by individuals diagnosed with liver cancer, kidney cancer, stomach cancer, colon cancer and other digestive tract cancers after use of those contaminated pills, and it appears likely that a new wave of litigation is likely to emerge as product liability lawyers begin reviewing potential Zantac lawsuits for individuals who have experienced similar problems.
Robert

October 17, 2019 at 1:36 pm

I have been taking Zantac for at least twelve years, every morning I would a Zantac 150 to calm heartburn, it worked..I am scared now. Would should I do, how would I know if I have cancer ...
"*" indicates required fields