Baby Powder Asbestos Testing and Preservation Procedures Outlined by MDL Court
November 06, 2019
By: Irvin Jackson
A Special Master appointed by the U.S. District Judge presiding over all federal talcum powder lawsuits has established procedures and guidelines for testing samples of recalled Johnson's Baby Powder, which was recently pulled from store shelves after the FDA found asbestos during routine testing.
Johnson & Johnson currently faces more than 13,000 Baby Powder lawsuits and Shower-to-Shower lawsuits brought by women nationwide, involving claims that the manufacturer failed to warn that asbestos particles and talc contained in the widely used products may increase the risk of ovarian cancer, mesothelioma and other injuries.
While the manufacturer has maintained that their talc-based powders are safe and do not contain asbestos, the manufacturer was forced to issue a Baby Powder recall last month, impacting 33,000 bottles, after the FDA found evidence of asbestos in a sample tested.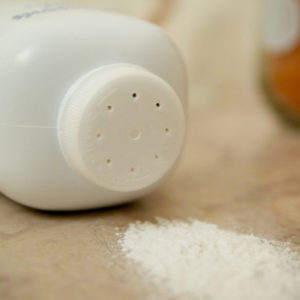 In a letter (PDF) sent to the parties in the federal litigation on November 1, Special Master Joel Pisano approved a supplemental order regarding the procedures for testing Johnson's Baby Powder samples from the recalled lots, and outlined how the talcum powder samples should be preserved.
Pisano is a retired federal judge, who was appointed to serve as a Special Master in the federal talcum powder litigation by U.S. District Judge Freda L. Wolfson, who is presiding over coordinated pretrial proceedings in the District of New Jersey
The order indicates that Johnson & Johnson has identified samples of milled talc related to the recalled Baby Powder, and shall notify plaintiffs if the company determines that testing in connection with the recent recall would deplete any sample, such that additional material would not be available to plaintiffs for independent testing. The order also outlines the procedure for preserving samples maintained by the company, as well as any bottles of recalled Baby Powder returned by consumers.
The parties have been directed to meet and discuss whether returned samples will be divided for testing, and if so, an appropriate protocol for selecting such samples, with Pisano indicating that any disputes should be raised with the Court.
Talcum Powder Recall
The Johnson's Baby Powder recall, announced on October 18, is expected to have a big impact on the pending litigation. Not only is it the first time Johnson's Baby Powder has ever been recalled, according to the manufacturer, but it also appears to verify assertions long made by critics about the risks associated with the company's talc-based powder.
The fact that the asbestos was discovered by an FDA test conducted by a scientist paid by Johnson & Johnson to serve as an expert witness in previous cases is expected to strengthen the plaintiffs' position.
Johnson & Johnson has indicated that its own independent testing has found no trace of asbestos, but FDA officials have continued to stand by the agency's findings and plaintiffs have not been provided an opportunity to test the recall samples.
In addition to the civil lawsuits, the manufacturer also faces a criminal probe into what it knew about asbestos being in its talcum powder products and when it knew it. Some internal documents revealed during the litigation and media investigations suggest Johnson & Johnson may have known about the potential presence of asbestos in its products since the 1950s, but failed to warn regulators or consumers.
Exposure to asbestos fibers has been linked to a number of forms of respiratory illnesses and cancer, such as mesothelioma, lung cancer, and asbestosis.
Mesothelioma is a rare form of cancer, where the only known cause is asbestos exposure. As a result of a long latency period of between 20 and 40 years between exposure to asbestos and diagnosis, the cancer is often at a very advanced stage by the time it is discovered and usually results in death.
Unless Johnson & Johnson is able to exclude plaintiffs' expert witnesses from testifying in the federal litigation, it is expected that Judge Wolfson will schedule a series of bellwether trials to gauge how juries may respond to certain evidence that is likely to be repeated throughout the cases.
"*" indicates required fields