Banana Boat Sunscreen Recall Expanded Due to Benzene Cancer Risks
February 02, 2023
By: Russell Maas
A new Banana Boat sunscreen recall has been issued, after an internal review identified the presence of cancer-causing benzene in additional aerosol spray products.
The Banana Boat sunscreen recall was announced by the U.S. Food and Drug Administration (FDA) on January 30, warning consumers to stop using certain lines of the sunscreen immediately, due to the potential risk of exposing themselves to the cancer-causing chemical linked to fatal types of leukemia and other cancers.
The recall marks at least the third Banana Boat sunscreen recall issued in the last 15 months, which started after a 2021 report released by the on-line pharmacy Valisure found several popular brands of aerosol based sunscreen products contained dangerous levels of benzene.
Valisure's findings led to a number of individual sunscreen cancer lawsuits and sunscreen class action lawsuits filed against various manufacturers, alleging that routine exposure to the unlabeled carcinogens caused consumers to develop acute myeloid leukemia (AML), acute lymphocytic leukemia (ALL), chronic lymphocytic leukemia (CLL), chronic myelogenous leukemia (CML), multiple myeloma, non-Hodgkins lymphoma (NHL) and other cancers.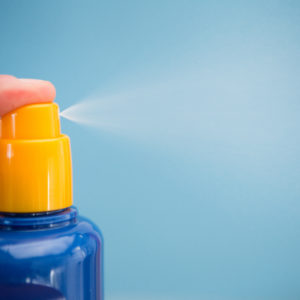 2023 Banana Boat Sunscreen Recall
According to the latest Banana Boat recall, Edgewell Personal Care Company is expanding a July 29, 2022 recall of Banana Boat Hair & Scalp Spray SPF 30 sunscreens after internal testing identified the presence of benzene in additional lots.
The 2022 Banana Boat recall included three batches of Banana Boat Hair & Scalp Sunscreen Spray SPF 30 that are marked with UPC code 0-79656-04041-8 and lot codes 20016AF, 20084BF or 21139AF. However, officials now indicate that the recall has been expanded to include six ounce cans of Banana Boat Hair & Scalp Sunscreen Spray SPF 30 marked with,
Lot codes 20016AF with expiration date of December 2022
Lot code 20084BF with expiration date of February 2023
Lot code 21139AF with expiration date of April 2024
Lot code 20301CF with expiration date of September 2023
The manufacturer is instructing customers to stop using the products immediately, and indicates retailers have already been notified to remove the products from store shelves.
Customers can locate the lot codes on the bottom of the sunscreen cans. Those with recalled sunscreens should contact Edgewell Personal Care at 1-888-686-3988 or visit them online at www.bananaboat.com for more information on how to receive a reimbursement.
Sunscreen Cancer Risks
According to the U.S. Department of Health and Human Services (DHHS), side effects of benzene exposure may increase the risk of cancer, and the chemical has long been linked to fatal forms of leukemia.
Benzene has also been associated with an increased risk of AML, Chronic Myelogenous Leukemia (CML), Acute Lymphocytic Leukemia (ALL), Chronic Lymphocytic Leukemia (CLL), Hairy Cell Leukemia (HCL), Non-Hodgkin's Lymphoma, Multiple Myeloma, Myelodysplastic Syndrome (MDL), Myelofibrosis and Myeloid Metaplasia, Aplastic Anemia and Thrombocytopenic Purpura.
According to findings published in a study in the journal The Lancet Planetary Health in April 2021, Researchers from the University of Illinois Chicago suggest benzene exposure may increase the risk of non-Hodgkin lymphoma by about 33%.
In response to concerns about the carcinogenic chemical in many sunscreen products, the FDA issued a series of sunscreen safety tips last year, urging consumers to check their inventory of spray products and dispose of any that may have been recalled due to high levels of benzene.
Sunscreen Recall Lawsuits
After concerns emerged about benzene levels in sunscreen products following the Valisure report, a number of sunscreen manufacturers including Johnson & Johnson, Coppertone and Edgewell Personal Care (Banana Boat) have faced a number of a number of sunscreen cancer lawsuits brought on behalf of consumers who developed various forms of blood cancers following regular use of the aerosol based sunscreens.
At the forefront of the litigation was Johnson & Johnson, who issued a massive recall for Aveeno and Neutrogena spray sunscreen products. In March 2022, a Neutrogena and Aveeno sunscreen class action settlement was approved, which provided full cash refunds for those with recalled aerosol spray products. It also provided up to $1.75 million in vouchers for consumers who bought non-aerosol Neutrogena and Aveeno products which were not recalled.
Similarly, in September 2022, a Coppertone class action lawsuit settlement was reached, which resulted in that manufacturer agreeing to pay $2.3 million into a settlement fund for individuals exposed to benzene from aerosol spray products. The Coppertone Sunscreen settlement agreement resolved a class action lawsuit which alleged Beiersdorf, Inc. and Bayer Healthcare, LLC failed to properly test their products for benzene, which was detected in twelve different lines of sunscreen sprays advertised for adults and children.
"*" indicates required fields