Bard Settlements Begin to Resolve Large Groups Vaginal Mesh Lawsuits
August 10, 2015
By: Austin Kirk
After fighting vaginal mesh lawsuits for the past five years, C.R. Bard appears to be resolving large groups of cases brought by women who have experienced complications after receiving their bladder sling and pelvic support products.
In a recent filing with the U.S. Securities and Exchange Commission (SEC) on July 24, C.R. Bard indicates that it reached settlements in about 1,300 vaginal mesh claims in June, and another 1,500 in July.
While terms of the deal have not been disclosed, Bloomberg News reports that the manufacturer will pay more than $200 million to resolve a group of at least 3,000.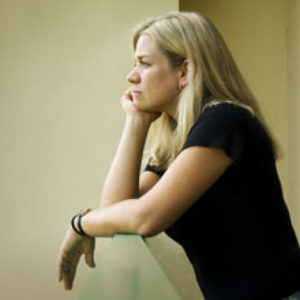 Bard is one of several medical device manufacturers facing product liability lawsuits over transvaginal mesh and bladder sling products, with about 15,000 of the more than 70,000 complaints filed throughout the U.S. involving claims against Bard.
Other manufacturers involved in the litigation include Ethicon, Boston Scientific, American Medical Systems (AMS), Coloplast, Cook Medical, Neomedic and other companies.
All of the complaints involve similar allegations that women suffered complications from vaginal mesh used to repair pelvic organ prolapse or female stress urinary incontinence, where the mesh shifted, eroded through the vagina, caused infections or other problems. In many cases, women have required surgical removal of the device and been left with permanent injuries.
Several juries have returned multi-million dollar damage awards in individual cases that have gone to trial, often including punitive damages designed to punish the manufacturers for their actions surrounding the sale of the products. However, most of the manufacturers have failed to negotiate large settlements to resolve cases.
The only major manufacturer to resolve nearly all of the claims involving their products is AMS parent company Endo International, which announced in October 2014 that it has agreed to pay about $1.6 billion to resolve "substantially all" of the 20,000 mesh lawsuits involving AMS products.
Over the past year, the U.S. District Judge presiding over the federal litigation has been pressing the parties to reach settlements to resolve cases, indicating that large "waves" of trials will be scheduled in U.S. District Courts throughout the country if manufacturers fail to reach settlements.
In the recent SEC filing, Bard indicates that it has been ordered to prepare a large number of cases for trial in case a wider settlement agreement is not reached. While the manufacturer acknowledged that it is continuing to negotiate with groups of plaintiffs, it anticipates that two or more consolidated trials involving multiple claims will go to trial before the end of the year.
"*" indicates required fields