FDA Still Feels Transvaginal Mesh Products Too Risky After Final Postmarketing Study
October 20, 2022
By: Irvin Jackson
Following years of concerns about the risk of painful and debilitating transvaginal mesh complications suffered by women who received products sold by a number of companies for use during pelvic repair surgery, federal regulators have concluded from a final post-marketing surveillance study conducted by Coloplat that the mesh is no better than native tissue repair, but carries far more risks.
Over the past decade, manufacturers have faced tens of thousands of transvaginal mesh lawsuits brought by women, alleging that the products are unreasonably dangerous and defective, and billions in mesh settlements have been paid by C.R. Bard, Boston Scientific, American Medical Systems (AMS), Coloplast and other manufacturers.
Postmarketing Transvaginal Mesh Studies Ordered To Evaluate Risks
Following years of aggressive marketing and promotion by manufacturers, transvaginal mesh was widely used throughout the U.S. for treatment of pelvic organ prolapse or female stress urinary incontinence, involving the use of synthetic mesh to reinforce a weakened vaginal wall, or support the bladder.
Most of the products were introduced under a controversial FDA "fast track" approval process, which allowed manufacturers to introduce new products based on the design of prior mesh products, without conducting thorough research to evaluate the safety or effectiveness of the specific designs before they were widely used by the medical community.
In 2012, the FDA ordered 33 different manufacturers to conduct long-term postmarketing studies on transvaginal mesh, after the agency issued warnings about problems women were experiencing when the mesh eroded into the vagina, contracted or shrinked, caused infections, pelvic pain, urinary problems, vaginal scarring and other complications.
While a number of the manufacturers voluntarily chose to stop selling the products, studies conducted by Boston Scientific and Coloplast failed to provide sufficient support to justify continued use of the mesh, leading the FDA to announce that it was removing transvaginal mesh from the U.S. market in 2019.
In August 2021, the FDA announced the results of federally mandated studies involving Boston Scientific transvaginal mesh, concluding that the products fared no better than native tissue repair, while adding health risks, such as mesh exposure and erosion.
The agency has now released similar findings from the last postmarketing studies pending, involving Coloplast transvaginal mesh products, which seem to confirm that the FDA has no intention of changing its opinion on the risks and benefits at this point.
Share Your Story
If you continue to experience problems with transvaginal mesh, share your comments with the AboutLawsuits.com community or submit information to a lawyer to determine if you may be eligible for a transvaginal mesh settlement.
Add Comments
In an update on its urogynecologic surgical mesh investigation published on October 17, the FDA looked at the latest results of a postmarketing surveillance study involving Coloplast transvaginal mesh used for pelvic organ prolapse.
"The study results showed Coloplast transvaginal POP mesh had similar effectiveness and safety outcomes to native tissue repair at 36 months," the FDA noted. "The FDA continues to believe that devices of this type for transvaginal POP mesh repair present potential additional risks compared to native tissue repair, including mesh exposure and erosion. Therefore, the FDA maintains that these devices do not have a favorable benefit-risk profile."
Although the transvaginal mesh products are no longer commercially available, they remain implanted in the bodies of tens of thousands of women throughout the United States, and continue to cause complications and the need for risky surgery to try to remove the mesh when it fails.
2022 Transvaginal Mesh Lawsuit Update
At one time, there were more than 100,000 lawsuits filed against Boston Scientific, Coloplast, Bard, AMS, Ethicon and other manufacturers. While transvaginal mesh settlements have been reached to resolve most of those claims, new lawsuit continue to be filed as women experience problems.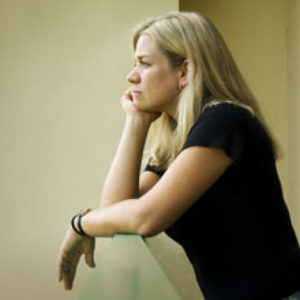 Over the past few years, a steady stream of mesh lawsuits have gone to trial, with juries routinely awarding millions in damages after seeing evidence about how long the companies knew their products were unfit for use during pelvic repair surgery.
Companies have also paid hundreds of millions in mesh settlements brought by state attorneys general, to resolve claims that they placed a desire for profits before the health and safety of women.
In the coming years, it is expected that additional transvaginal mesh lawsuits will be filed against companies who manufactured products that continue to fail, and the end of the postmarketing surveillance studies does not conclude the liability the companies face for selling these dangerous and defective products.
Dina

November 2, 2022 at 7:35 am

Do y'all have any cases for iud implant because I had one in the 80's in I could never have more kids
"*" indicates required fields