FDA Releases Final Result of Boston Scientific Transvaginal Mesh Studies
August 17, 2021
By: Irvin Jackson
Following thousands of transvaginal mesh lawsuits filed in recent years by women who suffered painful and debilitating injuries following a pelvic repair, the results of two federally mandated studies reveal that Boston Scientific mesh implants fared no better than native tissue repair, while adding additional health risks such as mesh exposure and erosion.
Transvaginal mesh has been marketed and sold by a number of different companies over the past decade, for treatment of pelvic organ prolapse or female stress urinary incontinence. Most of the products were introduced under a controversial FDA "fast track" approval process, which allowed manufacturers to introduce new products based on the design of prior mesh, without conducting thorough research to evaluate the safety or effectiveness of the specific designs.
Following widespread reports of transvaginal mesh complications, including infections, erosion of the mesh into the vagina and organ perforation, the FDA required manufacturers to conduct post-marketing research and most companies decided to withdraw their products.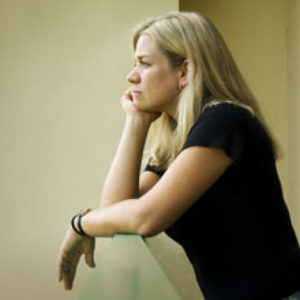 After determining the health risks outweighed the benefits, which could be achieved by other treatment options, the FDA ordered all medical device manufacturers to cease making and selling transvaginal mesh in April 2019.
As part of that decision, the agency mandated Boston Scientific and Coloplast conduct postmarketing surveillance studies, known as the 522 studies, to look at the effectiveness and safety of transvaginal mesh for the treatment of pelvic organ prolapse (POP).
On August 16, the FDA released the results of two postmarketing surveillance studies conducted by Boston Scientific, which are now complete. The Coloplast 522 study final report is expected to be delivered in February 2022.
According to the findings of the two Boston Scientific 522 studies, there was little difference in the effectiveness of transvaginal mesh and traditional transvaginal native tissue repair procedures.
"The study results showed that Boston Scientific transvaginal POP mesh had similar effectiveness and safety outcomes to native tissue repair at 36 months. However, patients with transvaginal POP mesh repair are exposed to additional risks, including mesh exposure and erosion, compared to patients who underwent native tissue repair," the FDA's review of the study determined. "Therefore, the FDA continues to believe that these devices do not have a favorable benefit-risk profile."
Boston Scientific, Coloplast and other companies have faced more than 100,000 product liability lawsuits in recent years, each involving allegations that individual suffered painful and debilitating injuries from transvaginal mesh. While the manufacturers have collectively paid billions in individual transvaginal mesh settlements to resolve personal injury and wrongful death claims in recent years, hundreds of individual cases are still proceeding through state and federal courts.
"*" indicates required fields