Boston Scientific Mesh Settlement Results in $189M Payments to Resolve State Attorneys General Lawsuit
March 24, 2021
By: Irvin Jackson
As part of a settlement to resolve claims it withheld information about risks associated transvaginal mesh products and engaged in deceptive advertising nationwide, Boston Scientific has agreed to pay $188.6 million to various 47 states and the District of Columbia.
The Boston Scientific mesh settlement was confirmed this week by several state attorneys general, including New York Attorney General Letitia James, who issued a press release detailing the agreement.
Over the past decade, problems have emerged with the design of several surgical mesh products sold by Boston Scientific and other manufacturers for treatment of pelvic organ prolapse and female stress urinary incontinence. The mesh products have been linked to reports of painful and devastating injuries, including infections, erosion of the mesh into the vagina and organ perforation.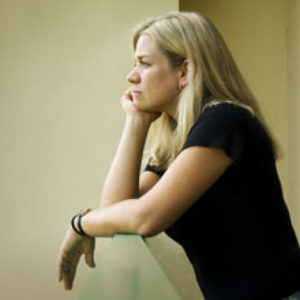 In April 2019, the FDA ordered all medical device manufacturers to cease making and selling transvaginal mesh, after determining the health risks outweighed the benefits, which could be achieved via other means.
More than 100,000 product liability lawsuits have been brought by individual women who experienced painful and debilitating complications from transvaginal mesh complications sold by Boston Scientific, Johnson & Johnson, Bard, and companies, which have paid out billions in individual settlements to resolve personal injury and wrongful death claims in recent years.
This latest deal resolves allegations raised in a complaint (PDF) filed against Boston Scientific on March 23, the same day the settlement was announced, which accused the company of misrepresenting its transvaginal mesh products by failing to provide adequate warnings to the medical community and to patients about the safety risks.
In addition to the nearly $189 million settlement, Boston Scientific has agreed to put in place new marketing training and to reform how it does clinical studies.
"While Boston Scientific was putting income before the health of people in need of care, women were put in danger," James said in the press release. "My office will never waver in its efforts to hold companies accountable for risking the health of its consumers."
The settlement agreement does not include an admission of guilt by Boston Scientific.
Johnson & Johnson reached a similar settlement with 41 states and the District of Columbia in October 2019, agreeing to pay nearly $117 million to resolve the states' allegations.
The litigation over transvaginal surgical mesh has been one of the largest mass torts in U.S. history, with tens of thousands of women filing cases nationwide. Over the past few years, various different manufacturers have reached transvaginal mesh settlements to resolve most of the claims pending, but new claims continue to be filed by women who experience problems with the products.
"*" indicates required fields