Bard Seeks Delay of Vaginal Mesh Trials Following Judge's Comments on Settlement
January 08, 2015
By: Irvin Jackson
Following recent statements by the U.S. District Judge presiding over all federal vaginal mesh lawsuits, which indicated that C.R. Bard may face "billions" in liability if they fail to settle claims, the medical device maker is calling for a delay in all bellwether trials currently scheduled in the federal multidistrict litigation (MDL).
There are currently about 10,000 women throughout the United States pursuing a product liability lawsuit in the federal court system after experiencing complications with Bard Avaulta mesh or other transvaginal mesh or bladder sling products sold by C.R. Bard for repair of pelvic organ prolapse or female stress urinary incontinence.
All of the cases are currently centralized before U.S. District Judge Joseph Goodwin for coordinated pretrial proceedings in the Southern District of West Virginia, where thousands of other similar claims are also pending against other manufacturers, including Ethicon, Boston Scientific, American Medical Systems (AMS), Coloplast, Neomedic, Cook Medical and others.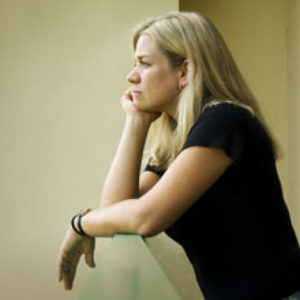 During a hearing last month, Judge Goodwin openly criticized Bard's settlement attempts, indicating that based on recent jury verdicts, the manufacturer could face billions of dollars in damages if it fails to resolve the litigation and allows cases to go to trial.
At a December 9 hearing, Judge Goodwin suggested that if he were a stockholder, he would be materially interested in the fact that there have been multiple million dollar verdicts for individual plaintiffs in the litigation.
In a motion (PDF) filed December 24, the medical device maker indicated that the statements should result in a postpone of a bellwether trial scheduled to begin on February 18, 2015, as well as subsequent trials scheduled, to allow for "dissipation of the recent media coverage of the Court's comments about Bard's potential liabilities."
Bard indicates that the widespread media coverage of the comments may prevent a fair trial, asking that all trial dates should be delayed until the media coverage surrounding the statements die down.
The medical device manufacturer also suggests that it is appropriate to postpone the start of any additional trials until the Court rules on a pending motion to reconsider a prior decision that barred FDA-related evidence from the trials, including evidence that the devices were on the market legally and that the company was not required to conduct clinical trials before the devices were implanted in women.
"Bard respectfully requests that the Court continue the [February 18] trial and suspend the scheduling of subsequent trials in [the Bard MDL]," wrote the manufacturer in their motion. "This will reduce the likelihood that media coverage of the Court's recent comments will unfairly prejudice Bard, and it will serve judicial economy by allowing for resolution of the issues presented in the motion for a new trial in [an earlier case brought by Donna Cisson]."
Bard Avaulta Bellwether Trials
Since all Bard Avaulta lawsuits were centralized before Judge Goodwin in October 2010, small groups of cases have been prepared for early trial dates to help the parties gauge how juries may respond to certain evidence and testimony that is likely to be repeated throughout the litigation. Known as "bellwether" cases, the outcomes of these trials are not binding on other lawsuits, but they are designed to facilitate potential vaginal mesh settlements to avoid the need for thousands of individual cases to go before juries.
In July 2013, the first in a series of three bellwether trials began before Judge Goodwin, involving a lawsuit filed by Donna Cisson, who alleged that the design and polypropylene material used in the Bard Avaulta Plus led to various injuries, including inflammation, extrusion, erosion, and excessive scarring. That case ended in a jury award of $2 million, including punitive damages designed to punish Bard for their actions surrounding the design and sale of the product.
During the first day of trial in the second case, involving a complaint filed by Wanda Queen, the parties reached a confidential agreement to settle the Bard Avaulta mesh lawsuit. A third trial was cancelled after the complaint was voluntarily dismissed byt he plaintiff.
Given the lack of progress in reaching large numbers of settlements, Judge Goodwin previously ordered that two additional large waves of Bard cases be prepared to be "trial ready" by January 2015. With at least 185 cases soon to be ready for trial, plaintiffs have proposed that several consolidated Bard Avaulta trials be scheduled involving claims brought by women in the same U.S. District Courts that suffered injuries as a result of similar products.
In July, Judge Goodwin issued an order that pointed out that there are only about 5,000 civil trials conducted throughout the entire federal court system each year, with only about 2,000 of the cases involving jury trials nationwide. With more than 12 times that number of cases pending in seven different consolidated federal multidistrict litigations before in the Southern District of West Virginia, Judge Goodwin said that "extraordinary procedures" were necessary to move the cases forward and indicated that a continuing series of waves of cases would be prepared for trials.
In addition to the 185 cases included in the first two waves, a third wave of cases was identified earlier this year, including 298 cases stemming from problems with the Bard Avaulta Plus Anterior Support System, Avaulta Plus Posterior Support System, Avaulta Solo Anterior Synthetic Support System or Avaulta Solo Posterior Synthetic Support System
Judge Goodwin issued a further order (PDF) on December 10, outlining the schedule for pretrial proceedings in a "mini wave" of 60 cases from this third group, calling for the completion of all fact discovery by February 10, 2015 and expert discovery by May 5, 2015. Judge Goodwin will then hear any challenges to the admissibility of expert witness testimony, after which the cases will be deemed "trial ready" by late next year.
The remaining cases in this third wave will continue with case-specific discovery and expert discovery throughout 2015, with the first trials out of that group likely to be scheduled sometime in 2016.
In addition to Bard Avaulta lawsuits, there are more than 60,000 other similar claims pending before Judge Goodwin, including more than 14,000 Boston Scientific mesh lawsuits, 22,000 Ethicon mesh lawsuits, 1,750 Coloplast mesh lawsuits, 259 Cook Medical mesh lawsuits and about 71 Neomedic mesh lawsuits.
While the manufacturers have had some success in individual cases, many bellwether trials that have gone before juries involving different products have resulted in multi-million dollar verdicts.
Later this month, representatives for all of the manufacturers, as well as lawyers appointed to leadership roles on behalf of plaintiffs are scheduled to meet before Judge Goodwin for a joint vaginal mesh status conference on January 29.
Dakeys

January 12, 2015 at 1:25 pm

Lots of women have been waiting on these Conferences talks. Every time these Conference meting are scheduled they are cancelled. For 2 years now none of the Corporate have sat down to discuss any of the Vaginal Mesh Cases. Judge Goodwin has stated lots of time why are 100,000 cases still waiting for trail. 2008 is when the FDA knew about this Vaginal Mesh problems and did nothing. It's 2015 7 y[Show More]Lots of women have been waiting on these Conferences talks. Every time these Conference meting are scheduled they are cancelled. For 2 years now none of the Corporate have sat down to discuss any of the Vaginal Mesh Cases. Judge Goodwin has stated lots of time why are 100,000 cases still waiting for trail. 2008 is when the FDA knew about this Vaginal Mesh problems and did nothing. It's 2015 7 years later and the FDA is still doing nothing . Why is it ok to Butcher Women In America and everyone sit around as if it ok ? Why would elected Officals that Women help voted in Office standing around like Monkeys in the jungle waiting for a banana tree to grow ? This investment is over the bananas are Rotten !!!!!! Do you get the picture ??????
"*" indicates required fields