Law Would Require Carbon Monoxide Alarms in Iowa Apartments and Homes, Helping Save Lives
March 02, 2016
By: Russell Maas
A new law proposed in Iowa would require that carbon monoxide alarms be installed in all rental homes and apartments by July 2018, as well as any new houses constructed in the state, which is a move designed to put the gas detectors on the same level as smoke detectors, as the devices have been shown to be effective at avoiding the devastating risk of carbon monoxide poisoning. 
The Iowa State Senate passed the bill, Senate File 2219, on Monday, with a vote of 37 to 11. It will now proceed to the House for further consideration, and may make Iowa one of the growing number of states nationwide to require carbon monoxide detectors in locations where people sleep or spend prolonged periods of time.
State Senator Jeff Danielson stated that the legislation is being pushed to make homes safer, and to address the large number of emergency room visits and deaths that occur each year due to exposure to carbon monoxide, which is an odorless and tasteless gas that has no irritating factors to allow an individual to detect it is present.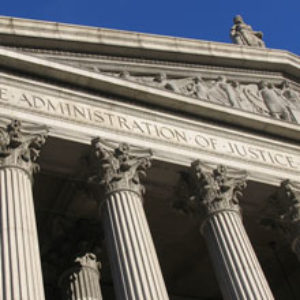 Danielson, who spent several years as a firefighter, has indicated that he is all too familiar with the well documented cases in which people are woken in the middle of the night due to a fire, but cannot move because of they have been paralyzed by side effects of carbon monoxide.
During a press conference, the state senator announced that over the last five years 250 to 300 citizens of Iowa were treated in emergency room visits for symptoms of carbon monoxide poisoning, with about 40 of those cases being classified as severe exposures.
Carbon monoxide problems in Iowa have been linked to at least 20 deaths over the last five years, and most experts agree that most instances of carbon monoxide poisoning can be prevented with the use of a properly working alarm that allows individuals to detect the gas is present.
Carbon monoxide is a lethal gas that is omitted from the incomplete burning of fuels such as coal, wood, charcoal, oil, kerosene, propane, and natural gas. The gas is colorless and odorless and cannot be detected without the use of a detection device, often leading to prolonged exposures which result in serious adverse health consequences or death.
Individuals exposed to carbon monoxide typically experience symptoms similar to the flu, with feelings of nausea, headaches, dizziness, drowsiness, and shortness of breath often being the first sign of problems. However, prolonged exposure may result in mental confusion, vomiting, loss of muscle coordination or control, loss of consciousness, and ultimately death. For individuals who survive or sleep through prolonged exposure, they may be left with devastating brain damage from carbon monoxide that impacts them for the rest of their lives.
According to the U.S. Centers for Disease Control and Prevention (CDC), even carbon monoxide exposures at moderate levels can be extremely harmful. Increased levels have been found to overcome full grown adults within minutes of the exposure.
Carbon monoxide alarms and detector are very cheap and require very little maintenance, with most currently on the market coming with a 10 year battery, if it is not hard-wired into the buildings electrical system.
Similar legislation has been proposed or enacted in other states to mandate the use of CO detectors in both private and public places, often coming after terrible tragedies.
In December 2014, New York Governor Andrew Cuomo signed Steven Nelson's Law, which requires all restaurants and commercial buildings to have carbon monoxide detectors in place to protect workers and customers. The law was named after the 55 year old manager who was killed while sitting in the basement office of Legal Sea Foods restaurant in the Walt Whitman Shops on Long Island due to a CO leaking boiler.
New Jersey and Maine lawmakers have also made efforts to mandate the use of CO detectors in schools, homes, and hotels. Maine Senator Bill Diamond put forward legislation that would require carbon monoxide detectors in all homes and hotel rooms in December 2014, following a 21 person CO exposure incident occurring at The Inn Season Resort in Ogunquit.
New Jersey lawmakers sought to pass legislation in 2013 to mandate CO detectors in schools to prevent potential brain damage exposures to youth and school personnel after a Tennessee school sent had over 100 children to the hospital due to CO exposure stemming from defective heating unit. Currently the only four states that require CO detectors in schools are California, Connecticut, Maine and Maryland.
"*" indicates required fields