Consolidated Trials for Ethicon Mesh Lawsuits Sought Given Lack of Settlement Progress
June 11, 2015
By: Austin Kirk
With Johnson & Johnson's Ethicon subsidiary providing no indication that it intends to make good faith settlement offers in about 30,000 vaginal mesh lawsuits filed by women throughout the U.S., plaintiffs are calling for the U.S. District Judge presiding over the litigation to schedule consolidated trials, where multiple plaintiffs can go before a jury at the same time. 
In a motion (PDF) filed on June 4, the Plaintiffs' Steering Committee (PSC) for the federal Ethicon mesh litigation requested a case management order that would require the manufacturer to face multiple consolidated trials to move the vast number of cases toward a resolution in a timely, manageable and fair manner.
Given the massive number of complaints pending, and the fact that there are only a few thousand civil jury trials handled each year throughout the entire federal court system, it could take decades to take each case before a jury individually.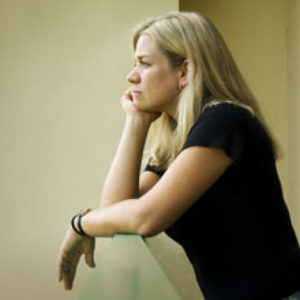 In addition to mesh lawsuits against Johnson & Johnson's Ethicon unit, about 50,000 similar claims are pending against other manufacturers of transvaginal mesh or blader sling products, including Boston Scientific, C.R. Bard, American Medical Systems (AMS), Coloplast, Cook Medical, Neomedic and others.
All of the complaints involve similar allegations that design defects caused women to face painful and debilitating complications from vaginal mesh, including infections, erosion of the mesh through the vagina and other problems, which often result in the need for surgical removal.
In the federal court system, all of the cases are consolidated into different multidistrict litigations (MDLs), which are centralized before U.S. District Judge Joseph Goodwin for pretrial proceedings in the Southern District of West Virginia.
Judge Goodwin has repeatedly pushed settlement talks to avoid the massive load on the federal court system, suggesting that defendants could face billions of dollars in losses if they attempt to try every case in court. The motion comes just two days after a joint status conference was held by Judge Goodwin to discuss progress toward resolving the cases.
According to the motion filed earlier this month, the parties appear no closer to a global vaginal mesh settlement agreement or a resolution for a large number of cases.
Traditionally, in complex product liability litigation, the court holds a series of bellwether trials as early test cases to give both parties an idea of how juries will respond to evidence and arguments that may be repeated throughout the litigation. Such trials often help form the basis of a settlement agreement. However, the PSC says that tactic will not work in this case.
"The question, thus, becomes how to move such a vast number of cases toward resolution in a way that is timely, manageable and fair?" the motion asks. "Here, the sheer volume of cases against Ethicon — together with Ethicon's unlimited resources to draw out the litigation and Ethicon's present lack of interest in a broad settlement — makes the use of single-plaintiff bellwether trials an impractical mechanism for achieving any widespread resolution. Indeed, massive wave-type discovery in hundreds of cases as a precursor to single-case trials only prolongs this litigation by allowing Ethicon to bleed Plaintiffs of their limited resource as a tactic to force better settlement terms."
The plaintiffs propose consolidating limited groups of plaintiffs' claims where the products and geography are generally the same. These consolidated trials would mean that each case that goes before a jury would involve multiple plaintiffs.
"The approach allows the largest possible number of Plaintiffs to see their day in Court while simultaneously moving the litigation as a whole forward toward a fair and expeditious resolution," the PSC notes.
Transvaginal Mesh Litigation
In addition to lawsuits against Ethicon, other medical device manufacturers face similar complaints involving vaginal mesh and bladder sling products sold in recent years for treatment of pelvic organ prolapse and female stress urinary incontinence.
According to the latest case list (PDF) released by the U.S. JPML on May 15, Judge Goodwin is currently overseeing at least 25,024 Ethicon vaginal mesh lawsuits, 16,425 Boston Scientific mesh lawsuits, 10,763 Bard Avaulta mesh lawsuits, 1,935 Coloplast vaginal mesh lawsuits, 299 Cook Medical vaginal mesh lawsuits, and 86 Neomedic vaginal mesh lawsuits.
In October 2014, Endo International announced that it has agreed to settle "substantially all" of the 20,000 AMS mesh lawsuits pending against its subsidiary, reportedly agreeing to pay about $1.6 billion in settlements. However, none of the other manufacturers have reached similar agreements, despite several individual bellwether trials that resulted in multi-million dollar damage awards for plaintiffs.
John

September 8, 2015 at 1:50 am

Why should court proceedings have to be fair to J&J / Ethicon? they have shown NO compassion to their victims!
"*" indicates required fields