Gynecare TVT Mesh Trial Scheduled Involving Lawsuits Filed by 26 Women
June 16, 2015
By: Austin Kirk
The U.S. District Judge presiding over all federal vaginal mesh lawsuits has scheduled a consolidated trial for later this year, at which time claims filed by more than two dozen women who experienced complications from Gynecare TVT mesh will be presented to the same jury.
There are currently more than 70,000 product liability lawsuits pending in the federal court system involving transvaginal mesh and bladder sling products made by several different companies, with more than 25,000 of the complaints filed against Johnson & Johnson's Ethicon subsidiary, which manufactured the Gynecare TVT mesh.
In a pretrial order (PDF) issued on June 12, U.S. District Judge Joseph Goodwin set a consolidated trial date for November 2, 2015, at which time lawsuits filed by 26 women from West Virginia, who were all implanted with Ethicon's Gynecare TVT mesh, will be presented to a federal jury.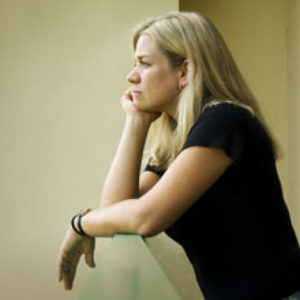 The decision comes following a lack of progress towards reaching Ethicon mesh settlements to resolve large numbers of claims, and a recent request by plaintiffs for Judge Goodwin to begin consolidating cases for trial to move the vast number of cases toward a resolution in a timely, manageable and fair manner.
All of the complaints involve similar allegations that design defects with the Gynecare TVT mesh caused women to face painful and debilitating complications, including infections, erosion of the mesh through the vagina and other problems, often resulting in the need for surgical removal of the mesh.
Ethicon opposed consolidation of the cases for trial, arguing that each claim should be considered by a separate jury since each plaintiff was treated by a different doctor and the implant procedures occurred over a 13 year time span. However, Judge Goodwin determined that the sheer number of cases pending and the similarities between the cases were sufficient to justify consolidation.
"In sum, the common issues of law and fact outweigh the incidental differences," Judge Goodwin ruled. "The court can mitigate any confusion arising from these differences through carefully crafted jury instructions and special interrogatories."
Vaginal Mesh Litigation
In addition to vaginal mesh cases pending against Ethicon, Judge Goodwin is also presiding over approximately 16,755 Boston Scientific mesh lawsuits, 10,956 Bard Avaulta mesh lawsuits, 1,960 Coloplast vaginal mesh lawsuits, 300 Cook Medical vaginal mesh lawsuits, and 94 Neomedic vaginal mesh lawsuits.
Judge Goodwin has repeatedly pushed the defendants to enter good faith settlement negotiations to avoid the need for tens of thousands of individual trials throughout the federal court system, suggesting that defendants could face billions of dollars in losses if they attempt to defend every case in court.
Several early bellwether trials have already resulted in multi-million dollar damage awards to individual plaintiffs, with several cases including substantial punitive damages designed to punish the manufacturers for their actions in manufacturing and selling an unreasonably dangerous product.
In October 2014, Endo International announced that it has agreed to settle "substantially all" of the 20,000 AMS mesh lawsuits pending against its subsidiary, reportedly agreeing to pay about $1.6 billion in settlements. However, none of the other manufacturers have reached similar agreements.
Dakey

June 18, 2015 at 12:51 am

Stand Your Ground Judge Goodwin, thank God !!!!!!! Most of the Judges are noticing the Truth. These companies are stealing, and committing crimes against women , using humans as Guinea Pigs. Women are people not Lab Rats to make a profits .Corporations were advised about the Dangerous Polypropylene by the Manufacturer , knowing it would form a plastic toxic chemical that deteriorating inside [Show More]Stand Your Ground Judge Goodwin, thank God !!!!!!! Most of the Judges are noticing the Truth. These companies are stealing, and committing crimes against women , using humans as Guinea Pigs. Women are people not Lab Rats to make a profits .Corporations were advised about the Dangerous Polypropylene by the Manufacturer , knowing it would form a plastic toxic chemical that deteriorating inside women our bodies. Let get to the very facts. A plastic that cause a foreign objects that form cells that causes cancers,liver problems,kidney failure,blindness, lost of hearing, breathing problems, nerve damage,tissue damage,. Plastic has been recalled for years . Every polypropylene used is recalled. From a baby crib to placing it in women bodies. Now I live with a toxic chemicals for the rest of my life . Not going to get my career back. Not going to ever be normal . I never needed drugs for pain. I never needed a wheel chair. I will never dance again . I believed in myself and always wanted to be here and work with other and make it a better planet. Again Thank You Judge Goodwin , I will always Remember you !!!!!!!!!! What would we Women do without you . Please make them pay
"*" indicates required fields