FDA Lacks Authority To Force Recalls of Contaminated Hand Sanitizer Products
November 15, 2021
By: Russell Maas
Following concerns about dozens of products sold during the COVID-19 pandemic that were found to contain cancer-causing chemicals, a new report highlights the inability of federal regulators to issue recalls of hand sanitizer products and other personal care products, even when there is evidence that they may pose serious health risks and manufacturers fail to voluntarily take action.
A report by NBC News last week outlines critical gaps in our nation's ability to properly regulate and force recalls of common household personal care products that are known to be contaminated with benzene, acetaldehyde, and other harmful chemicals.
Benzene exposure from hand sanitizer has become a major concern over the last several months, following a report released in March by the online pharmacy Valisure, which found many topical sanitizers contain high concentrations of the carcinogen benzene at levels that exceed federal safety limits.
Specifically, the Valisure report found hand sanitizer products contained benzene levels that significantly exceeded the 2 ppm interim restriction set by the U.S. Food and Drug Administration (FDA), some of which reached levels of 13 parts per million, which is more than six times above the FDA's temporary guidance.
Critics have claimed benzene and other harmful chemicals, such as methanol, were able to enter hand sanitizer products due to the the FDA's temporary guidance on alcohol-based hand sanitizers, which eased chemical allowance restrictions and prompted manufacturers to use lower grade ingredients to increase the supply during the pandemic.
However, following Valisure's report, the online pharmacy subsequently filed a petition to the FDA to issue hand sanitizer recalls on batches identified as having high levels of benzene and called for examinations and investigations into the manufacturing processes.
Artnaturals Hand Sanitizer Recall
It was not until six months after the Valisure report that the FDA finally issued a public notice confirming it also found dangerous levels of benzene in Artnaturals hand sanitizers, along with acetaldehyde and acetal.
The FDA stated they had attempted to reach Artnaturals, of Gardena, California, multiple times following the Valisure report to discuss the discovery of these known human carcinogens in their products, and to determine the source of contamination and possibility of a recall. However, the manufacturer refused to respond, leaving the FDA at a stand-still while consumers continued to potentially be exposed.
While Artnaturals ultimately issued a voluntarily recall on October 26, the manufacturer only recalled a limited amount of 8-ounce Scent Free Hand Sanitizers, maintaining that no products sold through major retailers such as Walmart, Target, Costco, RiteAid, Publix, HEB and Amazon were affected. Artnaturals defended their position despite independent lab tests products sold at Walmart testing positive for elevated levels of benzene.
The NBC report outlines the gaps in U.S. regulatory ability to force a recall of either confirmed or potentially dangerous products, such as over-the-counter drugs, hand sanitizers and even sunscreen products containing benzene.
Long-term side effects of benzene exposure have been proven to cause anemia, which is a condition that develops when your blood lacks enough healthy red blood cells or hemoglobin. Essentially, the chemical causes bone marrow not to produce enough red blood cells, which can damage an individual's immune system. Federal regulators have determined long-term exposure to benzene can significantly impact blood cells, to the extent it causes cancer such as leukemia, a cancer of the blood-forming organs.
Earlier this year, another Valisure report discovered the presence of benzene in many sunscreen sprays, which ultimately resulted in Johnson & Johnson issuing a Nuetrogeena and Aveeno sunscreen spray recall, followed by a Coppertone sunscreen recall.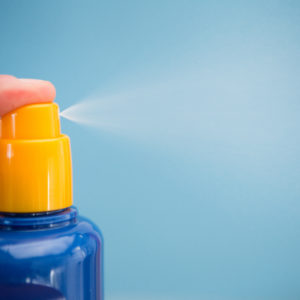 Since then, Johnson & Johnson has faced a growing number of sunscreen recall lawsuits brought throughout the federal court system, each raising similar allegations that Johnson & Johnson endangered consumers' health by not warning them of the presence of benzene in brands of Neutrogena and Aveeno spray sunscreen, which could increase their risk of cancer.
On October 29, a sunscreen lawsuits settlement (PDF) was announced in a notice filed in the U.S. District Court Southern District of Florida, where all class action claims brought over the benzene contamination have been centralized for coordinated management as part of a federal MDL, or multidistrict litigation.
According to the notice, a tentative agreement was reached between plaintiffs, Johnson & Johnson and Costco Wholesale Corporation to resolve at least eight class action lawsuits, each raising similar allegations and claims.
"*" indicates required fields