Lawsuits over AFFF Foam and Earplugs Weigh Down 3M Profits, as Company Faces Massive Litigations
August 04, 2023
By: Irvin Jackson
3M Company faces substantial liability in hundreds of thousands lawsuits that are included in two separate massive mass tort litigation proceedings, including AFFF foam lawsuits involving chemicals that caused firefighters to develop cancer and widespread water contamination, and 3M earplug lawsuits involving hearing loss experienced by U.S. military service members, which analysts point out is heavily weighing down the company's profits.
The chemical products manufacturer released its quarterly financial report late last month, announcing losses of $6.84 billion; the sixth straight quarter the company has reported financial losses.
3M officials say the losses take into account a $10.3 billion charge for a water contamination settlement agreement it has proposed to end litigation against it by municipalities and water providers nationwide who say their water supplies were polluted by per- and polyfluoroalkyl substances (PFAS); often used in firefighting foam and other products.
The chemicals have been used for decades in aqueous film-forming foam (AFFF) products sold to the U.S. military and local fire departments to combat fuel based fires, and have been linked to the development of various types of cancer and other injuries. However, runoff from the fire fighting foam has also caused widespread water contamination in many communities, leaving local cities and water suppliers to deal with the clean up costs.
3M Company, DuPont, Chemguard, Inc., Tyco Fire Products and other manufacturers of PFAS chemicals and fire safety products have faced thousands of water contamination lawsuits brought by local water providers in recent years, seeking billions in damages. However, the settlement does not resolve AFFF cancer lawsuits, brought by individuals who indicate they developed testicular cancer, kidney cancer, pancreatic cancer, prostate cancer and other forms of cancer from exposure during their firefighting careers.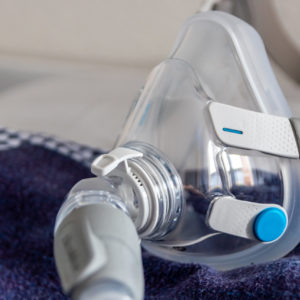 Did You Know?
Millions of Philips CPAP Machines Recalled
Philips DreamStation, CPAP and BiPAP machines sold in recent years may pose a risk of cancer, lung damage and other injuries.
Learn More
In addition to the lawsuits over AFFF foam chemicals, 3M also faces more than 255,000 Combat Arms earplug lawsuits brought by U.S. military veterans, who were left with permanent hearing loss and tinnitus due to alleged design defects with earplugs introduced by its wholly owned subsidiary Aearo Technologies, which were standard military issue for all service members between 2003 and 2015.
Plaintiffs claim that 3M and Aearo Technologies knew the earplugs failed to properly seal the ear canal, yet continued to sell their product to the U.S. government, causing service members to be left without adequate ear protectors during combat and training exercises.
Earplug and PFAS Litigation Costs Eating into 3M Profits
3M announced its financial results for the second quarter of 2023 in a July 25 press release. The manufacturer brought in $8.3 billion in sales this quarter; a 4.3 percent decline compared to the same time last year. Overall it recorded a total of $6.84 billion in losses.
Analysts say the company hopes to resolve much of the litigation against it in the coming months and over the next year, but still has hurdles to overcome.
While the water contamination settlement may lead to a final resolution to those cases, the lawsuits over 3M earplugs are far from resolved.
Following a series of massive damage awards returned by juries in early cases that went to trial, the manufacturer decided to pursue a controversial 3M earplug lawsuit bankruptcy plan last year, attempting to put its fully owned subsidiary Aearo Technologies into bankruptcy, even though 3M is a multi-billion dollar parent company that is well funded and directly profited from sale of the earplugs for years.
On June 9, U.S. Bankruptcy Judge Jeffrey Graham issued an order dismissing 3M's Aearo bankruptcy filing, after determining the subsidiary was not in any real financial distress to warrant bankruptcy at this time. The company immediately filed an appeal to overturn the earplug bankruptcy decision, but an automatic stay on all litigation triggered by the original filing has terminated, allowing litigation to resume against Aearo.
The company is now awaiting a decision by the Eleventh Circuit Court of Appeals seeking to overturn the bankruptcy judge's decision. Analysts noted that any resolution to those cases is likely to cost the company billions of dollars whether or not its appeal is successful.
However, even the $10 billion PFAS water contamination settlement agreement is not yet approved, and a group of nearly two dozen state attorneys general have opposed the agreement, saying it does not go far enough in requiring compensation from 3M to fix damages done to public water systems. In addition, they warn that the proposed deal could lead to 3M escaping future liability and charging those same municipalities to cover damages filed against it in individual lawsuits.
What's more, the deal requires cities and water suppliers to sign on to the agreement before they know how much compensation they are likely to receive and before some of them know the extent of damages to their water supply from PFAS contamination.
August 2023 3M Earplug Settlement Update
Given common questions of fact and law raised in the litigation, all claims brought throughout the federal court system have been centralized for the past three and a half years before U.S. District Judge Casey Rodgers in the Northern District of Florida, as part of an MDL or multidistrict litigation.
There is increasing pressure on 3M to consider settling claims, and Judge Rodgers ordered additional mediation efforts earlier this year, requiring the CEO of 3M Company to personally appear for some sessions. However, no global 3M earplug settlement has been announced.
Prior estimates had suggested the company would need to pay more than ten billion to settle the earplug lawsuits during early mediations. However, if pending appeals are unsuccessful and the Aearo bankruptcy dismissal is not overturned, the average cost of 3M earplug settlement protections are likely to increase dramatically.
"*" indicates required fields