Consolidated Class Action Lawsuit Against Hair Relaxer Manufacturers Filed in Federal MDL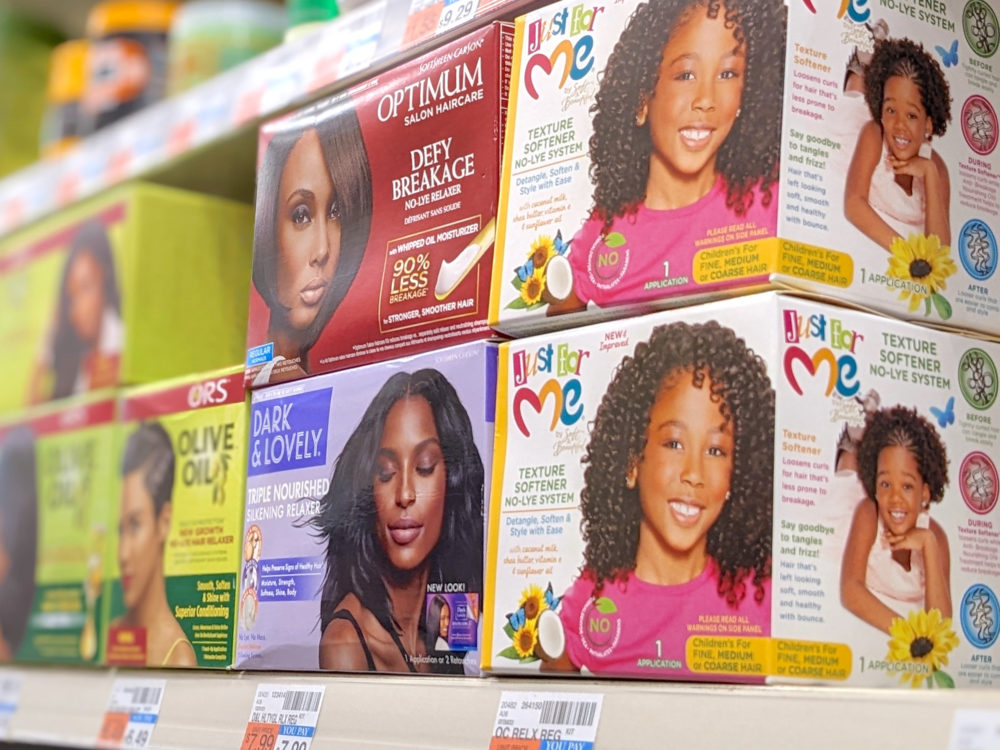 August 17, 2023
By: Irvin Jackson
As part of the coordinated pretrial proceedings established for all federal lawsuits against hair relaxer manufacturers, a consolidated class action complaint has been filed, combining the allegations raised in a number of cases brought on behalf of different categories of former users, which seek refunds, medical monitoring and other economic damages sustained by consumers who have not yet been diagnosed with cancer or another injury.
Following publication of a study last year that identified an increased risk of cancer from hair relaxers, hundreds of lawsuits have been filed against the makers of Dark & Lovely, Just for Me, Optimum, ORS Olive Oil and other widely used chemical hair straighteners.
While most of the lawsuits involve allegations that former users developed uterine cancer, endometrial cancer, ovarian cancer or other injuries caused by endocrine disrupting chemicals contained in the products, there have also been a number of different hair relaxer class action lawsuits filed on behalf of consumers who incurred economic damages due to the manufacturers' failure to disclose that their products contained toxic ingredients.
HAIR RELAXER COMPENSATION
Given common questions of fact and law raised in complaints brought throughout the federal court system, the the U.S. Judicial Panel on Multidistrict Litigation (JPML) decided earlier this year to consolidate and centralize all individual and class action hair relaxer lawsuits in a MDL (Multidistrict Litigation), and appointed U.S. District Judge Mary M. Rowland to preside over coordinated discovery and pretrial proceedings out of the Northern District of Illinois.
Early in the MDL, Judge Rowland directed the plaintiffs to file a hair relaxer injury master complaint, combining the allegations raised in various different lawsuits brought by women diagnosed with cancer. The master complaint will be used by the court to address pretrial motions, and allows all future plaintiffs to file their case through an abbreviated short form complaint, which adopts certain allegations relevant to their case.
In a status report (PDF) filed on July 28, plaintiffs advised Judge Rowland that they also intended to file one consolidated class action complaint, which supersedes each of the individual consumer class action lawsuits brought against various hair relaxer manufacturers, pursuing only economic damages and no personal injury claims.
Hair Relaxer Consolidated Class Action Lawsuit
The consolidated hair relaxer class action complaint (PDF) was filed on August 15, containing more than 145 counts against manufacturers, whom plaintiffs say violated the laws of more than 20 states.
"Defendants' Toxic Hair Relaxer Products increase a woman's risk of uterine and ovarian cancer, and more than double the risks of these cancers with frequent use," the Consolidated Complaint states. "The Toxic Hair Relaxer Products contain constituent chemicals and active ingredients which include chemicals that disrupt the endocrine system, alter hormonal balance, cause inflammation, alter immune response, and cause other toxic responses that both initiate and promote cancer."
The complaint indicates that consumers never would have agreed to pay for hair relaxer products if they had known about the toxic and unsafe chemicals they would be applying to their scalp. Therefore, plaintiffs seek economic damages, including refunds for the purchase price paid.
In addition, the complaint includes a class seeking medical monitoring for hair relaxer users, demanding coverage for the costs that will be incurred testing for the early detection of cancers caused by hair relaxers.
"Defendants should be required to establish a medical monitoring program that includes, among other things (a) establishing a trust fund, in an amount to be determined, to pay for the medical monitoring of the members of the Medical Monitoring Classes for the purpose of diagnosis, as frequently and appropriately as necessary; and (b) notifying all members of the Medical Monitoring Classes in writing that they may require frequent medical monitoring for purpose of diagnosis," according to the master complaint.
August 2023 Hair Relaxer Lawsuit Update
According to the latest docket report (PDF) released by the U.S. JPML on August 15, there are currently at least 275 individual hair relaxer lawsuits pending before Judge Rowland. However, the size and scope of the litigation is expected to increase dramatically over the coming months, and is ultimately expected to include several thousand uterine cancer lawsuits, ovarian cancer lawsuits and uterine fibroid lawsuits.
Separate from the class action lawsuits against hair relaxer manufacturers, it is expected that Judge Rowland will establish a bellwether process to help gauge how juries are likely to respond to certain evidence and testimony that will be repeated throughout those personal injury claims.
Following the MDL proceedings and any early bellwether trials scheduled by Judge Rowland, if the parties fail to negotiate hair relaxer settlements to resolve the personal injury and class action claims, Judge Rowland may later remand each individual lawsuit back to different U.S. District Courts nationwide for individual trial dates in the future.
---
Find Out If You Qualify for Hair Relaxer Compensation
Image Credit: Kelly Heck Photography
"*" indicates required fields