New ISMP Report Looks At Drug Side Effect Deaths, Reporting Problems
October 17, 2013
By: Irvin Jackson
Last year saw a nearly 50% increase in the number of deaths linked to medication adverse event reports, outpacing auto accidents and murder, according to a new report by the Institute for Safe Medication Practices (ISMP).  
According to the latest ISMP QuarterWatch report (PDF), which analyzes all adverse events reported to the FDA during the entire year of 2012, the group identified 45,421 patient deaths linked to medications, with about a third of those deaths involving cancer drugs. In comparison, there were 35,000 deaths associated with motor vehicle accidents and 16,000 homicides last year.
The number of patient drug deaths could be much higher, as many experts agree that only about 1% to 10% of actual adverse events caused by medications are ever reported to federal regulators.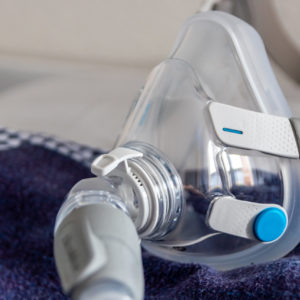 Did You Know?
Millions of Philips CPAP Machines Recalled
Philips DreamStation, CPAP and BiPAP machines sold in recent years may pose a risk of cancer, lung damage and other injuries.
Learn More
"The underlying reason for much of the increase was a large group of patient deaths associated with three drugs for typically fatal metastatic cancers, cases in which a drug role was either not suspected or investigated," the report states.
Three drugs by Roche accounted for 15,192 patient death reports; Avastin, Tarceva, and Xeloda. All three are for locally advanced or metastatic cancers. The three drugs accounted for 33% of the patient deaths out of 713 monitored drugs.
Increase May Be Linked to Manufacturer Reports
ISMP indicates that the spike in deaths may actually suggest problems with the FDA Adverse Event Reporting System (FAERS) reporting requirements.
Investigators found that despite a 16% increase in the number of adverse drug events reported in 2012, there were less reports being submitted by doctors or consumers, and more reports being submitted by drug manufacturers. However, the manufacturers often submit incomplete reports, and some critics have suggested that drug and medical device manufacturers attempt to "spin" adverse event reports submitted to the FDA to deflect blame from their product.
According to QuarterWatch, 12,028, or 79%, of the cancer drug patient death reports submitted by Roche last year were uninformative because they only described the events as "Death." Fatality is common with advanced or metastatic cancers. Investigators say that the reports came from records the company discovered in a patient assistance program that had been operating for years.
"The problem originates in an FDA regulation that defines a patient death as an adverse drug event that has to be reported," the report states. "Companies with extensive patient contact for marketing or other purposes will therefore learn of patient deaths. Under current policy and procedures, these deaths are frequently reported without information whether the drug was suspected of having contributed to the death."
The report found that nearly half of all of the patient deaths reported in 2012 were uninformative reports that just contain the single event term "Death."
ISMP warns that the findings are troubling because they indicate that the nation's only means of monitoring patient drug deaths is being polluted by thousands of deaths that may have nothing to do with adverse drug events.
Adverse Drug Events On The Rise
There was a 16% increase in adverse drug events reported in 2012, when compared to the prior year. According to the report, the drugs associated with the most adverse events in 2012 were the blood thinners Pradaxa (dabigatran) and Coumadin (warfarin). Pradaxa was linked to 3,292 adverse event reports and 582 deaths. Warfarin, by comparison, was linked to only 861 reports and 56 deaths.
The injuries and deaths were mainly associated with hemorrhaging, a common risk for anticoagulants. However, some say that the problem is exacerbated with Pradaxa due to the lack of an antidote, while warfarin hemorrhaging can be mitigated quickly with a dose of vitamin K. The report found that Pradaxa cases were more likely to result in death.
Another drug linked to a high rate of adverse events was the bone strengthening drug Fosamax. The report found that Fosamax was frequently associated with lower limb fractures and other bone disorders. Merck, the maker of Fosamax, faces thousands of lawsuits over Fosamax femur fractures across the country, which allege that the drug maker previously failed to warn about this potential risk.
An analysis of the FDA data also revealed that there could be new adverse events linked to three anti-tumor necrosis factor (anti-TNF) drugs, including Enbrel, Humira, and Remicade. The drugs are used to treat arthritis, Crohn's disease, and psoriasis. However, thousands of reports of infections associated with the drugs were reported last year. There were also a large number of reports of skin cancer and nerve fiber demyelination.
In May, a Chicago jury awarded a plaintiff $2.24 million over allegations that Abbott Laboratories, the makers of Humira, failed to adequately warn about the risk of fungal infections.
The report also found that in some cases medication error played more of a factor in adverse events than the drug's actual side effects. Last year there were 1,148 events linked to the powerful fentanyl pain patch, but many were due to misuse or problems with the transdermal delivery system, which has been long plagued with issues. Defective patches, incorrect placement on the body and other problems can easily lead to medication errors. Product problems like adhesion issues, and poor patch quality were linked to 802 of the 1,148 cases.
"*" indicates required fields