JUUL Nicotine Addiction Lawsuits Filed By School Districts, In Addition to Parents and Teens
November 11, 2019
By: Irvin Jackson
The makers of JUUL e-cigarettes face a growing number of nicotine addiction lawsuits, not just from teens and parents, but also from school districts that have become the "front line" in a battle against the growing teen vaping epidemic in the United States.
Over the last month, several districts nationwide have filed JUUL lawsuits, alleging that the manufacturer's marketing tactics specifically targeted teens, resulting in widespread underage nicotine addiction.
The actions of JUUL Labs and other defendants prevented the districts from protecting the health and safety of students, and caused educational disruptions and additional costs, according to complaints filed by school districts in Pennsylvania, Missouri, Kansas, New York and other states.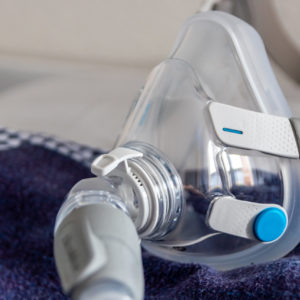 Did You Know?
Millions of Philips CPAP Machines Recalled
Philips DreamStation, CPAP and BiPAP machines sold in recent years may pose a risk of cancer, lung damage and other injuries.
Learn More
JUUL is a popular e-cigarette introduced in 2015, which has been aggressively marketed to teens through social media and other campaigns, causing it to become the most widely used vaping product in the U.S.
The addictive JUUL pods are designed to look like USB drives, allowing students to hide their vaping habit from teachers, parents and other adults.
While teens were led to believe that the products were safe, "JUULing" involves exposure to large amounts of nicotine, and has resulted in a new generation of Americans addicted to vaping.
In a complaint (PDF) filed earlier this month in the U.S. District Court for the Eastern District of Pennsylvania, the Quakertown Community School District in Bucks County, Pennsylvania indicates that the company sent sales representatives to camps and schools to promote the vaping products to children, and it also collected data on teen use of e-cigarettes, to help target them better.
"It appears JUUL went so far as to sponsor a summer camp for kids, paying $134,000. As part of the sponsorship, JUUL would receive data on the camp's participants: kids ranging from grades 3 to 12," the lawsuit notes. "What JUUL needed data regarding 3rd graders for is known only to JUUL, but the possibilities are frightening."
A similar complaint (PDF) was filed on October 28, by Unified School District No. 512, in Johnson County, Kansas, outlining the unique challenges faced by school districts fighting JUULing addictions among their students.
"Educators are being forced to spend significant resources to combat, police, and try to prevent the illegal and unhealthy use of JUUL products by underaged students. JUUL use at school creates enormous distractions for students and detracts from educators' limited time and resources to educate their student population generally,' the lawsuit states. "Schools have installed sensors in bathrooms, removed bathroom doors, and banned USB flash drives, to name just a few of the steps taken. More action is needed, as those measures do not even address the underlying epidemic of nicotine addiction."
The districts say they have spent significant time, money and resources combatting the problem.
JUUL Teen Epidemic
Recent FDA data indicates teen e-cigarette use has reached epidemic levels in the United States, and JUUL Labs has been accused of fueling the growing teen nicotine addiction problems in the United States, through the design and marketing of their vape pen.
In addition to designing JUUL to look like a USB thumb drive, the manufacturer also marketed and sold JUUL pods in various candy-like flavors, which has resulted in a large number of teens and prior non-smokers starting to vape, and developing addictions to the high levels of nicotine contained in the pods.
A recent study found that e-cigarette advertising reaches 80% of middle and high school students in the U.S. Another study warns that vaping during adolescence quadruples a teen's risk of becoming a cigarette tobacco smoker later.
On September 9, the FDA issued a warning letter to JUUL, indicating there was evidence it told school-aged children that its products were safer than cigarettes, which has not been proven.
In addition, federal and state health experts are investigating whether JUUL and other e-cigarettes are linked to hundreds of cases of respiratory illness, including at least 18 deaths. Side effects of vaping have also been linked to nearly 130 seizures cases, which federal health officials are also monitoring.
As a growing number of claims continued to be filed in U.S. District Courts nationwide, a panel of federal judges decided last month to consolidate all JUUL nicotine addiction lawsuits before one judge in the federal court system for pretrial proceedings.
JUUL cases pending throughout the federal court system will all be consolidated before Judge William H. Orrick III in the U.S. District Court for the Northern District of California, which is where JUUL Labs, Inc.'s San Francisco headquarters are located, and where five of the earliest complaints were filed.
"*" indicates required fields