School District Files Class Action Lawsuit Over JUUL Teen Addiction Problems
December 10, 2019
By: Irvin Jackson
The makers of JUUL face a growing number of lawsuits over its role in causing nicotine addiction in children, including both claims brought by families and now, increasingly, entire school districts that have incurred damages battling the teen vaping epidemic in the United States.
One of the latest school district lawsuits was filed last week in the U.S. District court for the Southern District of Mississippi, seeking class action status to pursue damages on behalf of all school systems in the state that have spent resources addressing student use of JUUL products, or whose property has been affected by such use.
"In addition to severe health consequences, widespread 'JUULing' has placed severe burdens on society and schools in particular," according to the complaint (PDF) filed by Jefferson County Public School District in Mississippi. "It is not an overstatement to say that JUUL has changed the educational experience of students across the nation."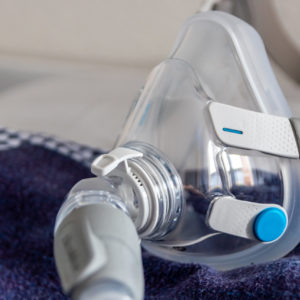 Did You Know?
Millions of Philips CPAP Machines Recalled
Philips DreamStation, CPAP and BiPAP machines sold in recent years may pose a risk of cancer, lung damage and other injuries.
Learn More
JUUL is a popular e-cigarette, which was just introduced in 2015, but has already become the most widely used vaping product among teens, following years of aggressive marketing directed to minors and prior non-smokers. The addictive JUUL pods are designed to look like USB drives, allowing students to hide their vaping habit from teachers, parents and other adults.
The class action lawsuit names JUUL Labs, Altria Group and Philip Morris as defendants, indicating that the marketing strategy for the e-cigarette was designed to target teens, following the roadmap used by the tobacco industry decades ago to create life-long consumers addicted to JUUL.
A recent memorandum from staff of a U.S. House Oversight Subcommittee on Economic and Consumer Policy found that JUUL deployed a sophisticated program to enter schools and convey its marketing messages directly to teens, also targeting children as young as eight years old in summer camps and public out-of-school programs.
The company recruited thousands of on-line, social media "influencers" to market JUULing toward teens, according to the complaint, which indicates that the resulting rampant use of JUUL among teenagers has forced school districts to assign significant resources to combat the problem.
"Such rampant JUUL use has effectively added another category to teachers' and school administrators' job description; many now receive special training to respond to the various problems that JUUL use presents, both in and out of the classroom," the school district class action lawsuit claims. "Across the United States, schools have had to divert resources and administrators have had to go to extreme lengths to respond to the ever-growing number of students using JUULs on school grounds."
The lawsuit points out that JUUL use has completely changed school bathrooms, which are now commonly referred to as 'the JUUL room', with many schools placing camera surveillance near the school's restroom or assigning teachers for restroom surveillance. Some schools have responded by removing stall doors, or spending thousands of dollars to install special vaping monitors.
Jefferson County Public School District indicates it is now confronting costs in addressing and responding to the youth JUULing epidemic, which has also impacted curriculum development and class time, increased security staff time and supervision issues, as well as increased counselor time spent speaking to teens addicted to JUUL.
JUUL Teen Epidemic
Recent FDA data indicates teen e-cigarette use has reached epidemic levels in the United States, and JUUL Labs has been accused of fueling the growing teen nicotine addiction problems in the United States.
In addition to designing JUUL to look like a USB thumb drive, the manufacturer also marketed and sold JUUL pods in various candy-like flavors, which has resulted in a large number of teens and prior non-smokers starting to vape, and developing addictions to the high levels of nicotine contained in the pods.
A recent study found that e-cigarette advertising reaches 80% of middle and high school students in the U.S. Another study warns that vaping during adolescence quadruples a teen's risk of becoming a cigarette tobacco smoker later.
In September 2019, the FDA issued a warning letter to JUUL, indicating there was evidence it told school-aged children that its products were safer than cigarettes, which has not been proven.
In addition, federal and state health experts are investigating whether JUUL and other e-cigarettes are linked to hundreds of cases of respiratory illness, including at least 18 deaths. Side effects of vaping have also been linked to nearly 130 seizures cases, which federal health officials are also monitoring.
As a growing number of product liability and class action complaints continued to be filed in U.S. District Courts nationwide, a panel of federal judges decided to in October to consolidate all JUUL nicotine addiction lawsuits before one judge in the federal court system, including both individual product liability claims filed by families, as well as complaints brought on behalf of school districts and other organizations.
JUUL cases pending throughout the federal court system will all be consolidated before Judge William H. Orrick III in the U.S. District Court for the Northern District of California, which is where JUUL Labs, Inc.'s San Francisco headquarters are located, and where five of the earliest complaints were filed.
As JUUL addiction lawyers continue to review and file claims in the coming months, the litigation is expected to continue to grow, and is likely to encompass tens of thousands of complaints.
"*" indicates required fields