Lupin Irebesartan Recall Issued Over Cancer Causing N-nitrosoirbesartan Contamination
October 15, 2021
By: Irvin Jackson
Following reports of at least four illnesses, nearly 80 lots of irbesartan and combination drugs of irebesartan and hydrochlorothiazide (HCTZ) are being recalled, due to the presence of a contaminant known as N-nitrosoirbesartan, which is a probable human carcinogen.
The FDA announced the Lupin Pharmaceuticals irebesartan recall on October 14, indicating certain batches of the active ingredient contained levels of N-nitrosoirbesartan that were above the specification limits.
While the company says no illness reports were directly linked to the contaminant, the recall notice indicates the company has received four reports of illnesses linked to the hypertension drug between October 8, 2018, and September 30, 2021.
The company gave no indications about the nature of those illnesses, but the company discontinued manufacturing of both its irebesartan and irbesartan/HCTZ tablets in January 2021.
It is the latest in a string of recalls over the last several years related to the presence of a type of chemical known as nitrosamines, which first raised concerns in July 2018, when the FDA started issuing valsartan recalls that impacted most of the U.S. supply for the generic version of Diovan, after discovering unsafe levels of N-nitrosodimethylamine (NDMA) and other contaminants in the pills.
A number of other drugs have since been linked to the toxic chemical byproduct, which was also responsible for the massive Zantac recalls issued about a year later. Since then, similar contaminants or manufacturing byproducts have ensnared a number of other drugs, including metformin, and resulted in Pfizer taking issuing a Chantix recall before announcing it was taking the smoking cessation drug completely off the market.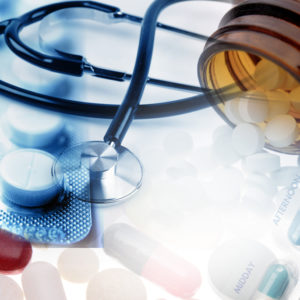 This latest recall affects 45 lots of Irbesartan Tablets USP in 75mg, 150mg, and 300mg strengths, sold in 30 and 90 count bottles. It also affects 32 lots of Irbesartan and Hydrochlorothiazide Tablets USP, sold in 150mg/12.5mg and 300mg/12/5mg strengths and packaged in 30 and 90 count bottles. A full list of lot numbers, NDC numbers and distsribution dates is available in the recall notice linked above.
The company is urging patients to continue taking the recalled tablets until they can talk to their healthcare providers and find suitable replacements. However, wholesalers, distributors and retailers with the tablets in stock should discontinue distribution of the recalled irebesartan products immediately.
Consumers and customers with questions can contact Inmar Rx Solutions, Inc. at (855) 769-3988 or (855) 769-3989.
Adverse reactions should be reported to the FDA's MedWatch Adverse Event Reporting Program.
"*" indicates required fields