Monsanto Paid Chemical Industry Lobbyists To Say Roundup Was Safe, Court Documents Indicate
May 30, 2019
By: Irvin Jackson
New documents uncovered as part of the ongoing Roundup cancer litigation, involving claims brought by thousands of individuals diagnosed with non-Hodgkins lymphoma, suggest Monsanto paid off a major chemical industry group to get it to claim that the popular weed killer was safe.
Emails between officials at Monsanto and the American Council on Science and Health (ACSH) show how the industry group reached out to Monsanto for contributions, and that Monsanto officials sought to leverage those contributions to get the council to push back against growing evidence in the scientific community that glyphosate contained in Roundup is a likely cancer-causing agent, even though the company had doubts about the group.
In an exchange between Monsanto officials (PDF), one acknowledges there are concerns about ACSH's reputation, but calls for a contribution to ensure their support.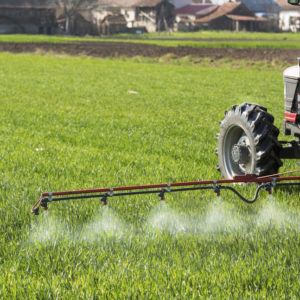 "(T)hey have PLENTY of warts – but: You WILL NOT GET A BETTER VALUE FOR YOUR DOLLAR than ACSH," the email states. "They are working with us to respond if needed to IARC."
The email was dated February 26, 2015, and appears to be signs of a coordinated effort by Monsanto to influence the scientific community to push back against a pending decision by the World Health Organization's International Agency for Research on Cancer (IARC), which announced a month later that it was categorizing glyphosate as a probable human carcinogen.
Another email later details complaints to Monsanto from ACSH that it had not yet paid the group for its efforts to discredit the IARC's findings. In it's reply (PDF), Monsanto officials agreed to continue to give the group money.
The revelations come as Monsanto, and its new parent company, Bayer, face about 15,000 product liability lawsuits throughout the U.S., each involving allegations that the popular weed killer can increase the risk of cancer, particularly non-Hodgkin's lymphoma.
The companies have faced a series of high-profile losses in the first three claims to go to trial, and now face increasing pressure from shareholders, and even the federal judge overseeing the cases, to reach a settlement agreement.
The first trial was held in California state court last summer, ending in a $289 million jury verdict, which was later reduced to a final judgment of about $78 million following post-trial motions.
A second trial was held in federal court earlier this year, resulting in a verdict of $80 million, despite a format that was widely thought to heavily favor the manufacturer.
Finally, a third trial concluded earlier this month with a landmark $2 billion verdict in California state court, after considering evidence in a lawsuit brought by a husband and wife who were each diagnosed with non-Hodgkins lymphoma following use of Roundup.
In an analysis published by Seeking Alpha on May 28, an analyst indicates that Bayer now appears to be "fighting for its life" due to the Roundup litigation it inherited when Monsanto was purchased last year. The analysis suggests Bayer may have to pay as much as $20 billion to in Roundup settlements and fines, warning that there is no indication as to how far the company's stocks may fall in coming months and weeks if the litigation continues to hang over its head.
In the federal court system, all claims are currently centralized for pretrial proceedings before U.S. District Judge Vince Chhabria in the U.S. District Court for the Northern District of California, as part of a multidistrict litigation (MDL), where the next federal bellwether trial is set to begin on February 10, 2020, involving a lawsuit filed by a woman diagnosed with non-Hodgkins lymphoma following extensive use of Roundup in her herb garden for years.
"*" indicates required fields