Monster Beverage Proposes Secret Energy Drink Marketing Guidelines
November 14, 2013
By: Martha Garcia
In response to growing concerns about the risk of health problems from energy drinks and aggressive marketing of the highly caffeinated beverages directed at children, Monster Beverage Corp. has indicated that it is proposing new guidelines for the industry. However, details of the marketing standards are being kept under wraps.
Monster Beverage Corp. indicates that the new guidelines will be shared with the American Beverage Association and several law makers who have raised concerns about the practices in industry. However, according to a report by Food Business News, the company will not make the guidelines available for review by media or the public.
In September, Senators Edward J. Markey, John D. Rockefeller IV, Richard Durbin and Richard Blumenthal sent a letter to several energy drink makers asking them to stop marketing to children. Monster indicates that a copy of the guidelines will be provided to the four Senators, who have also asked manufacturers to provide more information on their labels about the amount of caffeine in the products and to change their policies so that they are not selling energy drinks in schools or at school events.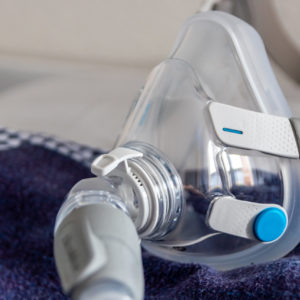 Did You Know?
Millions of Philips CPAP Machines Recalled
Philips DreamStation, CPAP and BiPAP machines sold in recent years may pose a risk of cancer, lung damage and other injuries.
Learn More
In recent press statements, the company indicates that they hope all energy drink companies will adopt the guidelines. To that end, Monster Beverage Corp. also stated it will not adopt the guidelines unless all energy drink manufacturers, including the makers of Red Bull, Rock Star, 5-hour Energy and others, agree to adopt them as well.
Prior to receiving the letter from the four democratic Sentaors, a hearing was held before the Senate Committee on Commerce, Science & Transportation on July 31, where a number of issues were raised about reports of heart problems associated with energy drinks. The Committee considered whether tighter regulations are necessary for the energy drink industry, and heard testimony from several manufacturers, as well as from experts on food and children's health.
Monster said they used an assessment of the requests they received from the Senators, along with questions which they received from other avenues to determine the scope of the guidelines.
The company has blatantly said there are some issues that they will not agree to and "don't believe they should agree to." However, those issues have not been outlined or made available to the public. Monster also said in a recent press statement that those issues may remain "outstanding contentious issues."
Concerns surrounding energy drinks has increased over the past year, after two wrongful death lawsuits were filed against Monster by the families who allege that teen children died after consuming the products.
In December 2012, the American Academy of Pediatrics (AAP) warned that children should not consumer any energy drinks, as the risk of caffeine overdose may be especially harmful for kids. While children should not consume more than 100 mg of caffeine in a day, Monster and other products typically have 2 to 3 times that amount in each can.
Research has found that caffeine overdose can result in heart attacks, cardiac arrest and death after doses ranging from 200 to 400 mg. Energy drinks have been linked to serious side effects, such as increased heart rate, sleep disturbances, hyperglycemia and diuresis.
Monster has criticized recent negative media attention surrounding the health issues and concerns about marketing directed at children. However, the CEO of Monster Beverage Corp recently said during a conference call that sales grew of energy drinks by 9.3 percent during the third quarter, which included the 13 weeks ending Sept. 28.
"*" indicates required fields