States Struggle With Long-Term Neonatal Abstinence Syndrome Tracking: CDC
January 17, 2022
By: Irvin Jackson
While some states are doing a good job initially diagnosing and investigating cases of neonatal abstinence syndrome (NAS) linked to opioid use during pregnancy, a new study by federal regulators highlights problems with long-term surveillance that is necessary to determine how opioid-addicted babies fare later in life.
Neonatal abstinence syndrome is a serious condition caused when a pregnant woman with a drug addiction, usually to opioids, gives birth to a newborn who also inherits that addiction. This may cause an infant to experience withdrawal symptoms after being born, resulting in a range of mild to severe symptoms, which can last for weeks.
Prior studies have indicated opioid use during pregnancy may lead to debilitating birth defects, including exposed intestines. In recent years, neonatal abstinence syndrome problems have increased due to the worsening opioid epidemic, leading to serious long-term health concerns for children.
Infants born with opioid withdrawal symptoms have skyrocketed in recent years, with estimates indicating opioid addiction among pregnant women has increased more than 300%.
In a study published on January 14 by the U.S. Centers for Disease Control and Prevention (CDC) in its Morbidity and Mortality Weekly Report (MMWR), researchers looked at six states with mandated NAS case reporting, including Arizona, Florida, Georgia, Kentucky, Tennessee, and Virginia. The goal of those states' requirements is primarily to characterize the incidence and the impact of NAS on the state, in hopes of identifying impacted communities and develop helpful programs to address the problem.
However, CDC researchers found that all of those states, while good at collecting the initial data, are struggling to follow up with NAS cases, which makes it harder to develop long-term strategies for those communities and children.
"The current study was designed to review NAS surveillance beyond initial case reporting and program development after implementation of state-mandated NAS case reporting; however, none of the six states report follow-up of infants or families beyond the initial NAS case report. Notably, initial state reporting mandates were intended to improve short-term timeliness of NAS epidemiologic data collection, not necessarily long-term follow-up or surveillance," the researchers concluded. "Consequently, most reporting programs were not initially linked to existing health, social services, or developmental follow-up programs within states, explaining the significant data-sharing gap. Only one state has been able to monitor infant health-related outcomes and, despite ongoing interest in long-term outcomes, none of the six states has been able to track use of social services or development-related outcomes."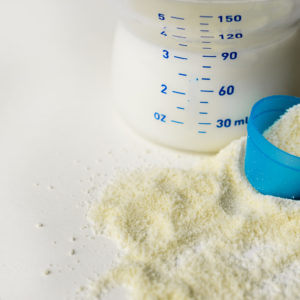 Those deficiencies with long-term monitoring for NAS side effects from opioid addictions at birth do not appear easy to solve, the researchers noted, due to infrastructural challenges resulting in a lack of resources and capacity. If these could be tackled, state health departments could better connect initial case reporting to long-term analysis and support for NAS-afflicted infants and their families.
While thousands of opioid lawsuits are being pursued against drug makers for fueling the abuse and addiction problems that have plagued communities throughout the United States, there are also a number of neonatal abstinence syndrome lawsuits being filed on behalf of infants who experienced side effects from exposure to the medications before birth.
"*" indicates required fields