Cancer Risk From Breast Implants Lead Some Women To Seek Natural Augmentation Instead
July 20, 2017
By: Irvin Jackson
As experts continue to discover more about the lymphoma cancer risk from artificial breast implants, a growing number of women and cosmetic surgeons are looking for more natural methods of breast augmentation. 
Nearly 300,000 breast implant surgeries were performed last year in the United States. However, a procedure that uses fat cells from women's own bodies is beginning to increase in popularity, following recent warnings issued by the U.S. Food and Drug Administration (FDA) and health agencies in other countries, which indicate that some types of artificial breast implants appear to be linked to a rare form of cancer known as anaplastic large cell lymphoma (ALCL).
Earlier this year, the FDA issued a statement about the breast implant lymphoma risks, indicating that the agency was aware of at least 359 medical device reports involving women diagnosed with the sub-type of non-Hodgkins lymphoma, including at least nine deaths. Due to the connection with the implants, the cancer is now commonly referred to as breast implant-associated anaplastic large cell lymphoma (BIA-ALCL).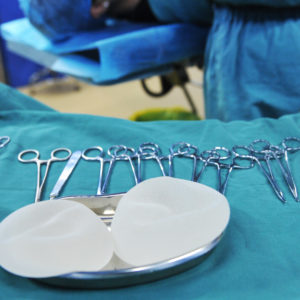 Earlier this year, Australia's Therapeutic Goods Administration (TGA) launched an effort to monitor for cases of anaplastic large cell lymphoma (ALCL) from breast implants. As a result, the number of identified cases in that country more than doubled, increasing the level of concern among doctors and patients worldwide.
Independent investigators have noted that the breast implant cancer problems appear more commonly among women who received devices with a textured surface, which may be causing chronic inflammation and immune system reactions, leading to the development of lymphoma in the fluid around the breast implant. However, more questions that answers remain about the exact cause of the link between breast implants and cancer, causing many doctors to urge caution for women considering breast augmentation.
According to a report published last week in the New Zealand Herald, a technique pioneered by a surgeon in that country has been growing in popularity. The procedure, known as large volume fat transfer, first appeared about five years ago, providing a natural breast augmentation process as an alternative to breast implants.
Most of the women now seeking the procedure have already undergone more traditional breast implant surgery, but with concerns over BIA-ALCL growing, as well as concerns over ruptures or leaks, many are having the implants removed and replaced with fat from their own bodies. Women who lost breast tissue following multiple pregnancies are also seeking the procedure, as well as women who have been diagnosed with breast cancer.
The growing popularity comes as the breast implant cancer concerns have raised questions about the ethics of breast augmentation for purely cosmetic reasons.
As researchers continue to evaluate the specific cause of the breast implant lymphoma problems, many women are raising serious questions about why certain products appear to be more likely to be associated with the development of cancer, and how manufacturers failed to address potential design defects earlier.
Product liability lawyers are reviewing potential breast implant cancer lawsuits for women diagnosed with this rare lymphoma that develops in the tissue surrounding the implant.
"*" indicates required fields