Pedestrian Crash Prevention Systems Rated By IIHS In Lead-Up To Halloween
October 31, 2019
By: Russell Maas
As families nationwide prepare to send their children out for Halloween night trick-or-treating, highway safety researchers have issued a new report that rates the effectiveness of different pedestrian crash avoidance systems used in several popular new vehicles.
The Insurance Institute for Highway Safety (IIHS) issued a press release on October 29, announcing the results of tests on pedestrian crash prevention systems involving over two dozen midsize sedans and small SUVs. The investigators decided to rate only about a quarter of the vehicles as superior in preventing collisions with pedestrians.
Several, including the most recent models of the Ford Fusion, Hyundai Sonata and Kia Optima, failed utterly.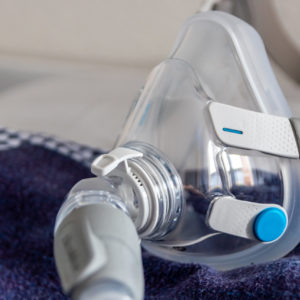 Did You Know?
Millions of Philips CPAP Machines Recalled
Philips DreamStation, CPAP and BiPAP machines sold in recent years may pose a risk of cancer, lung damage and other injuries.
Learn More
Pedestrian and cyclist deaths increased steadily over the last several years, even as motor vehicles adopt new safety features designed to reduce the risk of accidents. The National Highway Traffic Safety Administration (NHTSA) reports a total of 6,227 pedestrians accidents resulted in deaths last year, which is an increase of 41% when compared to 2008. Researchers indicate 250 more pedestrian and bicyclists were involved in a fatal vehicle-involved crash in 2018 when compared to 2017.
Researchers from IIHS performed three test scenarios at intersections to simulate a pedestrian encounter using a test double. The scenarios included a pedestrian stepping into the street path of an oncoming vehicle with an obstructed view, a child running into the street from behind two parked cars, and an adult pedestrian near the side of the road. Each of the tests were performed at speeds of 12, 25 and 37 mph, requiring the vehicle's automatic emergency braking to stop the vehicle in one or two seconds to avoid colliding with the test double.
The vehicles were given points based on their ability to avoid hitting the pedestrian dummy and for their ability to reduce speed which would greatly reduce the impact and risk of severe injury.
Among the vehicles that received superior ratings, meaning they were able to stop, or substantially reduce speed in the track tests, were the 2019 Audi A4, 2019 through 2020 BMW 3-series, 2020 Subaru Outback, 2019 and 2020 Mercedes-Benz C-Class, the 2019 and 2020 Nissan Maxima and the 2019 Volvo S60.
While most of the tested vehicles fell within the middle range receiving some credit for their ability to detect pedestrians and slow down, some vehicle including the 2019 and 202 Ford Fusion, 2019 Hyundai Sonata and the 2019 Kia Optima received "no score" from IIHS tests, indicating the pedestrian crash prevention systems failed to avoid collisions and slow the vehicle down.
The rising rate of pedestrian fatalities has become a major focus of the National Transportation Safety Board (NTSB). It released a series of safety recommendations in September 2018, calling for the NHTSA, Centers for Disease Control and Prevention (CDC) and the Federal Highway Administration (FHA) to collaborate on efforts to produce better standards to will protect pedestrians.
The American Automobile Association (AAA) issued a report earlier this month warning that modern automatic braking technologies designed with pedestrian detection capabilities are inconsistent and virtually nonexistent at night, highlighting the need for continued development and improvement of features. Researcher indicated nearly every test run ended with the vehicle striking the pedestrian double, citing that although some of the vehicles recognized the forward collision threat, they were unable to stop or significantly reduce speed to prevent a collision.
Earlier this year, the Governors Highway Safety Association (GHSA) issued the 2018 Pedestrian Fatality Report, indicating night time pedestrian death increases far exceeded day time fatalities. The number of night time pedestrian fatalities increased by 45% compared to the 11% increase in daytime pedestrian fatalities.
Annually, federal safety officials encourage parents and caregivers to take precautionary safety measures to avoid common Halloween injuries and emergency room visits that were estimated to cause 4,500 injuries in 2018 between October and November.
Since the most popular time for trick-or-treating for children is between the hours of 5:30 p.m. to 9:30 p.m., children under the age of 12 should not be alone at night without adult supervision, and trick-or-treaters should be instructed to always be careful when walking through cross walks. Given that recent research has found pedestrian detection systems are virtually nonexistent at night time, pedestrians are at an increased risk walking along roadways and intersections.
"*" indicates required fields