Higher Number of Recalls in 2023 Reflects CPSC Enforcement Efforts, Commissioner Says
November 10, 2023
By: Katherine McDaniel
Federal safety officials say fiscal year 2023 saw an increase in consumer product recalls, especially linked to defects and regulatory violations. However, the rise in recalls was not necessarily due to more dangerous products being on the market, but rather the result of additional funding and enforcement efforts by the agency.
Peter A. Feldman, Commissioner of the U.S. Consumer Product Safety Commission (CPSC), released a statement this month, indicating the agency issued more than 300 recalls in fiscal year 2023, a 20% increase over last year.
According to Feldman, the 2021 CPSC operating budget, which had been stagnant for years before that point, allowed the agency to obtain more funding for both the headquarters and field operations. This allowed the enforcement division to add more staff, provide new case management tools and resources, and reinstate the Children's Product Defect Team.
The additional funding led to the record 312 product recalls announced in 2023, Feldman said. While he acknowledged that more work is needed to improve consumer safety, he indicated he hopes the current efforts will result in fewer consumers being put at risk by unsafe products.
Major Product Recalls in 2023
Amid the increase in product recalls overall, this year saw a few major recalls that impacted millions of consumer products, and some have resulted in product liability lawsuits filed by injured consumers.
Several recalls were issued in 2023 involving pressure cookers that could explode and forcefully spray hot contents onto consumers, which has led to a growing number of pressure cooker lawsuits. There was also a major "rolling candy" recall following the choking death of at least one child.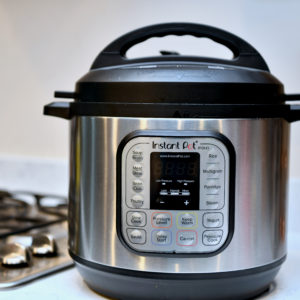 A BestBuy Insignia pressure cooker recall announced just last month impacted 1 million units, whose inner pots had incorrect volume markings that allowed them to be overfilled. The recalled pressure cookers were linked to at least 31 explosions, resulting in at least 17 burn injuries.
In August, about 860,000 Sensio pressure cookers sold under brand names Bella, Crux, and Cooks were recalled, following at least 63 consumer reports of the pressure cooker exploding after the lid was removed, which resulted in at least 61 burn injuries, including second and third degree burns.
The CPSC also announced two separate recalls impacting more than 70 million candy products that posed choking hazards to children last month. One recall affected more than 145,000 Cocco Candy rolling candies, following the death of a seven-year-old girl who choked after the candy ball loosened from its container and became stuck in her throat. However, approximately 70 million Slime Licker sour rolling liquid candy products were also recalled over child injury concerns, after the manufacturer received at least two reports of the liquid candy's rolling ball applicator detaching from the container and falling into a child's mouth.
"Targeted investment in our core mission yields results," Feldman said in the statement. "While more work remains, I am hopeful the Commission will build off this success in the FY 2024 Operating Plan to protect even more consumers, this year and beyond."
"*" indicates required fields