Dozens of Roundup Cases from Four States Will Be Prepared For Remand in Two Waves
June 17, 2019
By: Austin Kirk
The U.S. District Judge overseeing all federal Roundup lawsuits has identified nearly 60 cases originating in four different states, which will be prepared for remand and individual trial dates.
There are currently about 15,000 product liability lawsuits filed nationwide against Bayer and its Monsanto subsidiary nationwide, including cases brought by farmers, landscapers, groundskeepers and other consumers diagnosed with non-Hodgkins lymphoma following use of the controversial weedkiller Roundup.
At least 1,300 of the Roundup cases are pending in the federal court system, where the litigation has been centralized before U.S. District Judge Vince Chhabria in the U.S. District Court for the Northern District of California, as part of a multidistrict litigation (MDL).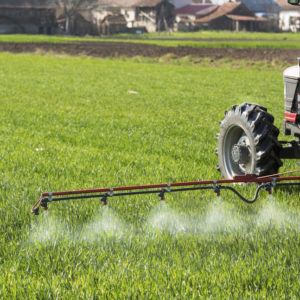 Following the first federal bellwether trial earlier this year, which resulted in an $80 million verdict for a California home owner, Judge Chhabria asked the parties to propose plans for remanding waves of cases back to different U.S. District Courts nationwide for individual trial dates if the parties are unable to negotiate Roundup settlements to resolve the litigation.
Last month, the parties submitted competing proposals for coordinated remand of claims, and Judge Chhabria decided at a recent case management conference that the first two waves will each consist of cases file in one state selected by plaintiffs and one state selected by Monsanto.
On June 14, Judge Chhabria issued a pretrial order (PDF) that identified 17 claims originating in California district courts (selected by plaintiffs) and five claims transferred to the MDL from the District of Nebraska (selected by defendants), which will go through case-specific discovery and dispositive motions over the remainder of this year.
Those Roundup cases will be followed by a second wave, consisting of 30 claims from Illinois district courts (selected by plaintiffs) and seven from North Carolina district courts (selected by defendants), which could be ready for remand by mid-2020.
Judge Chhabria has previously ordered the parties to engage in mediation, which is designed to avoid the need for hundreds of individual trials to be held nationwide. However, in the event a settlement or resolution for the litigation is not reached, the next federal trial is scheduled to begin in February 2020, and Judge Chhabria has indicated that large numbers of claims will be be sent back to U.S. District Courts where they were originally filed for individual trial schedules.
In addition to cases pending in the federal court system, a number of state court cases have already gone before juries in California and are expected to begin in Missouri state court later this year.
Last summer, a California jury determined that Monsanto should be required to pay $289 million in damages to a former school groundskeeper diagnosed with non-Hodgkins lymphoma. Although the verdict was later reduced to about $78 million, it sent a strong signal about how other juries may respond to similar evidence and testimony that is likely to be repeated throughout the litigation.
In May 2019, a second California state court case ended in a landmark $2 billion verdict, after a jury considered evidence in a lawsuit brought by a husband and wife who were each diagnosed with non-Hodgkins lymphoma following use of Roundup.
In complex mass tort litigation, the outcomes of early trial dates are typically used by the parties to help facilitate negotiations and resolution of large numbers of cases nationwide. However, with Monsanto refusing to make any settlement offers, and continuing to maintain that its controversial weedkiller does not cause non-Hodgkins lymphoma, early trial verdicts have increased pressure to start allowing individual trials to reach a jury, so that plaintiffs facing deteriorating health can have their day in court.
"*" indicates required fields