SEC Investigating Mutual Fund Losses from Puerto Rico Bonds
October 29, 2013
By: Russell Maas
The Securities and Exchange Commission (SEC) has initiated an investigation into the recent financial losses suffered by investors in mutual funds that were holding Puerto Rico municipal bonds, examining whether financial institutions adequately disclosed the risks.  
The SEC's investigation started after inquiries regarding several mutual fund companies that invested in ambiguous bond funds that were actually Puerto Rican debt estimated at around $70 billion, according to a report by Bond Buyer.
The scope of the investigation focuses on the potential impact the investments may have on the market, with Puerto Rico having a 45% unemployment rate and steadily decreasing economic means. SEC investigators are looking to determine whether investors were properly made aware of the extent and risk of the actual bond funds held.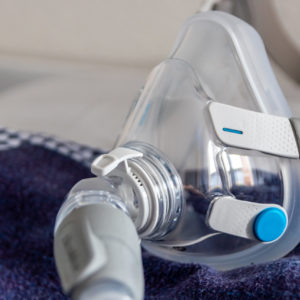 Did You Know?
Millions of Philips CPAP Machines Recalled
Philips DreamStation, CPAP and BiPAP machines sold in recent years may pose a risk of cancer, lung damage and other injuries.
Learn More
UBS and a number of other financial institutions are currently facing potential investor lawsuits over Puerto Rico bond fund losses, including individual investor arbitration claims seeking to recover losses associated with the investments.
According to Bond Buyer, the SEC's investigation will focus on Franklin Templeton's "Franklin Double Tax-Free Income A" fund, which reportedly had 61% of investments in Puerto Rican bonds, as well as Oppenheimer Funds' "Oppenheimer Rochester VA Municipal A," which invests 33% of its funds into Puerto Rican debt.
The companies reportedly pitched that the investments were safe and secure, targeted toward elderly people and others who rely on municipal bond funds for retirement. However, those funds are down 13.05% this year, creating severe financial harm for individuals who may not have time for the funds to appreciate again, if they ever do.
Investors Filing FINRA Arbitration Claims
Investors are beginning to pursue damages against these financial institutes through arbitration claims with the Financial Industry Regulatory Authority (FINRA), which is a non-governmental regulatory body that handles resolution of disputes between investors and stockbrokers and other financial firms. The purpose of FINRA is to arbitrate stock broker fraud claims where the brokers negligently mishandled their client's investments for self-gain.
Last year the SEC pursued claims against USB Financial Services for Puerto Rico bond fund losses its customers suffered after the firm sold more than $10 billion worth of the funds. In May, after the SEC hit the company with a cease-and-desist order, UBS reached a $26.6 million settlement with the SEC over charges that it mislead investors and masked its involvement in Puerto Rico municipal bond funds.
UBS now faces FINRA arbitration claims from investors who lost money due to alleged over-investing in the Puerto Rico bonds.
Puerto Rico junk bonds have continued to slide, and UBS and many U.S. investment firms are now facing increased risk and losses, and scrutiny by the SEC. An estimated 77% of U.S. municipal-bond mutual funds hold Puerto Rico bonds. UBS and at least two other fund managers are now under investigation by the Massachusetts Secretary of the Commonwealth.
The company has reportedly put one broker on administrative leave for allegedly telling clients to buy securities on credit. The bank says it is investigating lending practices among its Puerto Rico brokers. The company claims to represent half of the millionaires who live in Puerto Rico.
"*" indicates required fields