Baxter Sigma Spectrum Infusion Pump Recall: Alarm Failure Linked To At Least Three Deaths
March 14, 2022
By: Irvin Jackson
More than a quarter million Baxter Sigma Spectrum infusion pumps are being recalled after at least three patients died due to an alarm failure.
The FDA announced the Sigma Spectrum Infusion Pump recall on March 11, giving it a class I designation; meaning the agency feels the problems with the infusion pump are likely to cause significant injuries or deaths. Baxter Healthcare, the manufacturer, has already reported it has received 51 reports of serious injuries and three patient deaths over the last five years due to problems with the recalled infusion pumps.
The recalled devices are software-controlled infusion pumps which deliver fluid drugs or blood products directly into patients' veins while they are in the hospital or another healthcare facility. However, according to Baxter, the devices can fail to issue an alarm for repeated upstream occlusion event, which occurs when the flow of fluids is blocked.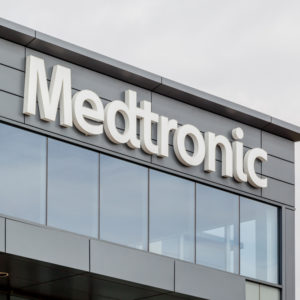 Learn More About
Recalled Medtronic MiniMed insulin pumps have been linked to reports of hypoglycemia, hyperglycemia and other serious injuries.
Learn More About this Lawsuit
If the occlusion event is not resolved, the alarm will not sound again for the remainder of that infusion. The device may appear to be functioning normally, but may be infusing below the programmed rate or not at all, meaning patients are not getting their full dosage and may not be receiving crucial medical care.
The recall affects Baxter Sigma Spectrum Infusion Pumps with Master Drug Library (Version 8) with product code 35700BAX2, and Spectrum IQ Infusion Systems with Dose IQ Safety Software (Version 9) with product code 3570009. The recalled devices were distributed from February 5, 2015 to present.
The recall affects an estimated 277,450 devices sold throughout the United States.
Baxter first warned its customers of the problem in an Urgent Safety Communication in late December, according to the FDA, urging clinicians to be aware of the problem and giving them specific instructions on how to watch for it, and what to do if the situation occurs.
Customers with questions are asked to contact their Baxter Sales Representative, or Baxter Technical Assistance at 800-356-3454.
"*" indicates required fields