Senator Calls On Johnson & Johnson To Turn Over Talc Cancer Documents
February 01, 2019
By: Irvin Jackson
As a growing number of Americans are pursuing talcum powder lawsuits over Johnson & Johnson's failure to disclose the cancer risks associated with their products, a U.S. Senator is demanding that the company turn over internal documents about safety reviews and concerns that the company knew that the talc may increase the risk of mesothelioma and ovarian cancer for decades, but failed to warn the public. 
Senator Patty Murray, a Democrat from Washington State, sent a letter (PDF) to Johnson & Johnson CEO Alex Gorsky on January 28, expressing concern over a recent report by Reuters, which described internal documents and deposition testimony uncovered as part of on-going discovery in nearly 12,000 product liability lawsuits moving forward nationwide.
The letter calls for Johnson & Johnson to provide certain documentation and data by February 11, 2019, including any documentation that confirms current talc products do not contain any level of asbestos, data to prove that there are not trace amounts of contaminants in Johnson & Johnson products, documentation from testing and information on the percentage of all products sold that are tested for asbestos. The company is also being asked to produce all communication with the FDA about talc safety since 1996, and promotional materials or other public statements that contained assurances about the safety of Johnson's Baby Powder since 1966.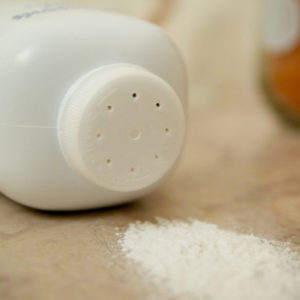 The request comes in response to a report published by Reuters in December 2018, which indicated that internal documents seen by the news organization showed that Johnson & Johnson knew about talcum powder asbestos risks for decades. Johnson & Johnson reportedly found asbestos in its talc during at least three laboratory tests between 1972 and 1975, but never reported its findings to the FDA. The investigation also found lab reports dating back to 1957 and 1958 that raised concerns about the presence of asbestos in the talcum powder the company was using.
Johnson & Johnson is currently defending thousands of Baby Powder lawsuits and Shower-to-Shower lawsuits, maintaining that their products were safe and did not cause plaintiffs to develop ovarian cancer and mesothelioma. However, Senator Murray indicates that given the extraordinary risks to consumers, the company should be working to ensure regulators and the public have all relevant information available.
"In a 1976 letter, Johnson & Johnson explicitly informed FDA it had tested talc from 1972 to 1973 for the presence of asbestos minerals and had found none," she wrote. "When FDA proposed limits on the amount of asbestos to be permitted in talcum powders, Johnson & Johnson reportedly pressured the agency to approve a testing technique that would have allowed 10 times FDA's proposed limit for drugs. If the company's method was not approved, a Johnson & Johnson scientist wrote a colleague, 'we may have problems.'"
Ultimately the FDA postponed the talc limits. However, Murray's letter notes that the World Health Organization and the FDA indicate there are no safe levels of asbestos exposure.
A number of juries who have heard evidence in talcum powder claims against Johnson & Johnson have already returned massive verdicts, often including substantial punitive damages designed to punish the manufacturer for their actions.
In July 2018, a Missouri state jury awarded $4.7 billion to a group of 22 women with ovarian cancer, including punitive damages designed to punish Johnson & Johnson for withholding compelling evidence about the risk associated with their popular products.
In May 2018, a California jury ordered Johnson & Johnson to pay $25.7 million in a talc mesothelioma case. In April, a New Jersey jury awarded $117 million to a man diagnosed with mesothelioma due to exposure from talcum powder. That verdict included $80 million in punitive damages.
In December 2017, a talc powder case went to trial in California, resulted in a jury award of $17.57 million in compensatory damages and $4.6 million in punitive damages, for the family of man who died of mesothelioma in 2016, after years of exposure to talc.
A number of studies published in recent years have highlighted the link between talc powder and mesothelioma, but questions about the risk were first raised by health officials in Baltimore as early as 1972.
In October 2014, a study published in the International Journal of Occupational and Environmental Health identified a potential link between an unnamed, but popular, brand of talc powder and asbestos exposure, suggesting that use of the product may have caused the death of at least one unidentified woman due to mesothelioma.
While Johnson & Johnson is pursuing appeals in each of the cases that resulted in a verdict, and is refusing to negotiate talcum powder settlements, some analysts have suggested that the recent verdicts are a sign that juries find Johnson & Johnson's trial defense lacking in credibility.
"*" indicates required fields