Third Bellwether Trial in Bard Avaulta Mesh Litigation Delayed Indefinitely
January 10, 2014
By: Austin Kirk
The U.S. District Judge presiding over thousands of vaginal mesh lawsuits pending throughout the federal court system has indefinitely postponed the third bellwether trial scheduled in the Bard Avaulta litigation, after a key expert witness for the plaintiff became unavailable to appear.
The last in a series of early trials involving claims brought by women who experienced complications from Bard Avaulta vaginal mesh was scheduled to begin today, for a lawsuit brought by Carolyn Jones.
On January 8, Jones' lawyers filed a Motion for Continuance (PDF) after learning that Dr. Donald Ostergard, a crucial witness for the plaintiff, was unavailable to attend the trial because his wife had been hospitalized.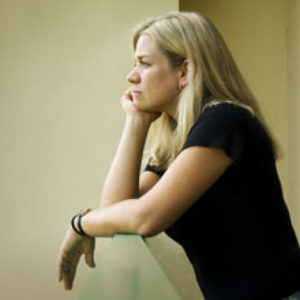 "Plaintiff and her counsel have been diligent in preparing this case for trial, and were present and ready for trial in Charleston, West Virginia when they received urgent news from one of their primary witnesses in the case," according to the motion filed two days before trial was set to begin. Lawyers for C.R. Bard did not oppose the requested continuance, and plaintiffs argued that any inconvenience caused by delaying the start of the case would be far outweighed by the "insurmountable prejudice" the plaintiff would face if the case were required to go forward.
In an Order (PDF) issued the same day the motion was filed, U.S. District Judge Joseph R. Goodwin granted the requested continuance and removed the January 10 trial date from the court's calendar, indicating that the case will be rescheduled for a date to be determined.
Vaginal Mesh Litigation
Judge Goodwin already has about one vaginal mesh trial scheduled to begin every month this year in the U.S. District Court for the Southern District of West Virginia, where six different federal MDLs (Multidistrict Litigations) have been established for claims against different manufacturers, including C.R. Bard, Ethicon, Boston Scientific, American Medical Systems (AMS), Coloplast Corp and Cook Medical.
According to the latest update released by the federal courts on December 18, Judge Goodiwin is currently presiding over 6,000 Bard Avaulta lawsuits, 11,390 AMS vaginal mesh lawsuits, 11,589 Ethicon Gynecare mesh lawsuits, 7,310 Boston Scientific mesh lawsuits, 1,099 cases involving Coloplast mesh lawsuits and 133 Cook Medical mesh lawsuits.
All of the complaints involve similar claims that women suffered complications from vaginal mesh used during surgical repair of pelvic organ prolapse (POP) or female stress urinary incontinance (SUI), alleging that the manufacturers failed to adequately research the design or warn about the risk of the mesh eroding through the vagina, causing injections or other health problems.
In each of the MDLs, a small group of claims have been prepared for early trial dates, known as "bellwether" cases. These trials are designed to help the parties gauge how juries may respond to certain evidence and testimony that will be offered throughout a number of other lawsuits. The preparations and outcomes of these early trial dates are designed to facilitate further negotiations to settle vaginal mesh lawsuits without the need to have thousands of individual trials throughout the country.
In July 2013, the first federal vaginal mesh bellwether trial began before Judge Goodwin, involving a complaint filed by Donna Cisson over problems with Bard Avaulta mesh. That case ended in a $2 million damage award against Bard, including punitive damages designed to punish the manufacturer for their actions surrounding the design and sale of the product.
During the first day of trial in a second Bard bellwether trial, involving a complaint filed by Wanda Queen, the parties reached a  settlement agreement to resolve the lawsuit for an undisclosed amount. Another trial selected for an early trial date in November was cancelled after the complaint was voluntarily dismissed by the plaintiff.
The Jones case was selected as the final Bard Avaulta bellwether trial, after which Judge Goodwin has scheduled a series of trials involving products manufactured by Ethicon, Boston Scientific and AMS.
Trial is expected to begin in an Ethicon Gynecare mesh lawsuit on February 10, 2014, followed by a case involving Boston Scientific mesh on March 10. That lawsuit will be followed by back-to-back trials involving AMS mesh beginning on April 7 and May 5, with a second Ethicon trial set to begin June 23 and a second Boston Scientific case set to begin on July 14. A third round of trials against Ethicon, AMS and Boston Scientific are expected to begin in August and September.
It is unclear whether the continuance of the Jones trial will have any impact on the upcoming schedule of trial dates, or when the case may be rescheduled.
Earlier this month Judge Goodwin called for a census of all Bard Avaulta claims, requiring lawyers to register a list of all filed and un-filed cases by January 23, 2014. The order has increased speculation that Bard may attempt to reach a global resolution for the litigation.
Paula

March 17, 2014 at 2:53 pm

Did the bellwether trial begin as scheduled for March of 2014
"*" indicates required fields