Top Drug Risks and Warnings Highlighted in 2017
December 26, 2017
By: Irvin Jackson
This is the first in the AboutLawsuits.com annual series highlighting the top stories and issues that emerged in 2017. 
Over the past year, a number of serious side effects and health risks emerged in connection with popular drugs and medical devices that were already on the market.
Below is a list of the Top 10 Drug and Medical Device Side Effects that emerged in 2017, including cancer concerns linked to breast implants and numerous new drug label warnings, ranging from aortic aneurisms to liver and kidney damage. In many cases, the new warnings were added to drug and device labels years after they were introduced to the market. In some cases, though there have been warnings and studies showing health risks, the products still carry no label warnings.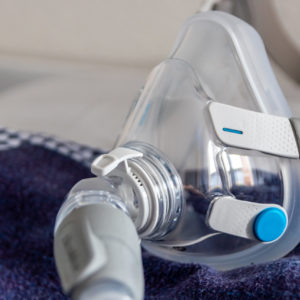 Did You Know?
Millions of Philips CPAP Machines Recalled
Philips DreamStation, CPAP and BiPAP machines sold in recent years may pose a risk of cancer, lung damage and other injuries.
Learn More
1. Breast Implant Cancer Concerns
In March 2017, the FDA announced that it had received at least 359 medical device reports linking breast implants with a form of cancer known as anaplastic large cell lymphoma (ALCL).
While there have been rumblings about breast implant-associated cancer in the past, this was the first time the number of cases worldwide had been quantified, and it sparked investigations and concerns in other countries as well.
In what has now become known as breast implant-associated ALCL (BIA-ALCL), it appears that in some cases breast implants can cause fluid to build up surrounding the implant, and that fluid can become cancerous. While the exact cause is still under investigation, a number of studies in 2017 indicated that the problem was specifically linked to the use of breast implants with textured surfaces. Fortunately, removal of the breast implant is often all that is necessary to treat the condition.
Early results from a new breast implant ALCL registry were announced in October, and indcated that there have been at least 148 distinct cases of BIA-ALCL in the U.S. However, other studies have suggested that the number of actual cases worldwide is likely much higher than reported, due to doctors' unfamiliarity with the condition.
Product liability lawyers are reviewing potential textured breast implant lawsuits for women diagnosed with anaplastic large cell lymphoma (ALCL), which develops in the tissue surrounding the breast.
2. Invokana Amputation Risks
Adding to an already long list of Invokana side effects, such as diabetic ketoacidosis and kidney failure, the FDA announced this year that the diabetes drug would carry new label warnings about an increased risk of amputations in a safety communication issued in May 2017
The Invokana amputation warnings came following clinical trials which indicated that the risk of lower limb amputations, such as leg and foot amputations, more than doubled with Invokana, compared to when patients were given a placebo. Unlike the other warnings that are considered class-wide for Invokana and other sodium-glucose co-transporter 2 (SGLT2) inhibitors, like Jardiance and Farxiga, this risk appears to be specific to Invokana.
The FDA determined that the Invokana risks appeared to be above and beyond the risk of amputation that has already been linked to type 2 diabetes, and the warnings sparked a number of new Invokana lawsuits over amputation injuries, adding to an already growing litigation over ketoacidosis and liver damage.
3. Actemra Adverse Events
In June 2017, an investigative report by Statnews.com identified thousands of adverse event reports submitted to the FDA between 2010 and 2016, which involved serious injuries like heart attacks, strokes, heart failure, interstitial lung disease, acute pancreatitis and at least 1,128 Actemra deaths.
This was followed by the findings of phase III clinical trials in July, which looked at the potential use of Actemra for the treatment of giant cell arthritis, but instead revealed that 15% of patients suffered adverse side effects.
Adding to the Actemra problems for Roche, another study published in July in the medical journal Rheumatology found that individuals with a specific type of rheumatoid arthritis (RA), known as anti-citrullinated protein antibody (ACPA) negative, face a higher risk of infections than those with ACPA-positive rheumatoid arthritis.
Unlike other competing rheumatoid arthritis drugs, Actemra warnings do not include information about certain health risks linked to competing treatments, such as Humira, Remicade and Enbrel. Therefore, many doctors and consumers are under the impression that Actemra is safer. However, recent reports suggest that users may face the same, or higher risks.
A number of product liability lawyers are now reviewing potential Actemra lawsuits, indicating that evidence suggests that Roche knew or should have known that the drug carried similar risks to other rheumatoid arthritis drugs, but withheld information from the label to create a false impression that their drug was safer.
4. Gadolinium MRI Contrast Warnings
On December 19, the FDA issued a drug safety communication announcing that gadolinium-based MRI contrast dyes would carry new label warnings about their penchant to be retained in the body. The warning came at the recommendation of a panel of FDA advisers, who met in September and urged the FDA to update the label warnings after studies showed a build-up of gadolinium in the brain of people who underwent multiple MRI scans involving the contrast dyes.
The warning also came following a growing number of MRI toxicity lawsuits filed against the manufacturers of gadolinium contrast agents, such as Magnevist, Gadavist and Omniscan.
The complaints allege that use of MRI dyes to enhance imaging tests have left users with a condition known as gadolinium deposition disease (GDD), which involves various symptoms, including reduced cognitive function, headaches, bone and joint pain, tendon and ligament pain, thickening of soft tissues and other problems. The condition is considered incurable and progressive, meaning that it worsens over time, raising concerns about the safety of gadolinium contrast agents.
5. Gastric Cancer Concerns Raised Over Nexium, Prilosec, Prevacid
Not all warnings came from the FDA in 2017. In May, a group known as the Esophageal Cancer Action Network (ECAN) filed a petition with the FDA calling for new label warnings on a class of heartburn drugs known as proton pump inhibitors, which includes Nexium, Prilosec and others.
The petition seeks label warnings that indicate the need for such drugs may be a precursor to esophageal cancer, and would urge millions of Americans who take the heartburn medications to get checked for esophageal cancer and Barrett's Esophagus.
ECAN found that 86% of Americans were not aware of the connection between persistent heartburn and an increased risk of esophageal cancer.
6. Tecfidera Liver Injury Warnings
At the beginning of 2017, the FDA approved new label warnings for Tecfidera, a multiple sclerosis drug linked to an increased risk of serious liver injuries.
The new label warnings were added to the prescribing information following 14 reports of liver problems associated with the MS drug. The new warnings tell medical professionals to monitor elevated levels of certain serums in the liver as predictors of injury, and warns that such injuries could lead to acute liver failure, the need for liver transplant, or death in some patients.
The findings raised concerns because Tecfidera is the top-selling oral multiple sclerosis drug in the world, with sales of $1.03 billion in the third quarter of 2016 alone.
The FDA warned that the onset of the reported injuries occurred anywhere from a few days to several months. The injuries resolved after the drug was discontinued, which makes identifying Tecfidera side effects as the cause even more important.
7. Hyland's Baby Teething Tablet Poisoning
On April 13, the FDA announced a Hyland's Baby Teething Tablets recall, indicating that the homeopathic teething products were being completely removed from the market following years of concerns that they were linked to an increased risk of belladonna toxicity in infants.
According to the FDA, the tablets were linked to at least 10 deaths and hundreds of adverse events. The agency indicated that the tablets contained inconsistent amounts of belladonna alkaloids, often differing from the actual amount indicated on the label.
Belladonna can be toxic to humans in large doses. Unregulated amounts of the plant based ingredient may put a child at risk, especially if they are given more than recommended. Side effects could include depressed levels of consciousness, seizures, difficulty breathing, sleepiness, muscle weakness, constipation, difficulty urinating and agitation.
8. Benicar Linked To Increased Risk of Heart, Kidney Problems
A study published in The BMJ in March warned that researchers had linked the use of Benicar and similar hypertension drugs, known as angiotensin converting enzyme (ACE) inhibitors, as well as angiotensin II receptor blockers (ARBs), to an increased risk of heart and kidney problems. The study warned that the blood pressure drugs could increase concentrations of creatinine in the body to dangerous levels.
Creatinine is a chemical waste product produced by the muscles and then picked up by the blood and then filtered from the body by the kidneys and removed through urination. Individuals with higher muscle mass have higher creatinine levels, but high levels of creatinine are also linked to kidney problems, indicating the chemical is not being removed efficiently.
The findings indicated that the risks were highest in the first year of taking the drugs, and that there was a very significant risk for end-stage renal disease, or kidney failure. They also found that women were more likely to see a spike in serum creatinine levels when starting the drugs than men.
9. Singulair Behavioral Side Effects
Another study, published in September, warned that adults and children were reporting Singulair neurological side effects, including nightmares, depression and aggressive behavior. The most common complaint of neurological side effects linked to the asthma drug were those of depression.
In 2013, the consumer watchdog group Public Citizen placed Singular on it's "Do Not Use" list, highlighting the risk of nightmares, hallucinations, insomnia and other psychiatric problems, especially among children. The group also noted that the benefits of Singulair were minimal.
In 2009 the FDA ordered a Singulair warning label update, adding information about reports of suicide, suicidal thinking, aggression and other neuropsychiatric side effects.
Singulair belongs to a class of drugs known as selective leukotriene receptor antagonists. It is a pill taken orally once a day to treat asthma, exercise induced asthma and seasonal allergies. It is one of the top selling medications in the U.S., with sales of $3.5 billion in 2008.
10. Power Morcellator Cancer Risks Higher Than Previously Believed
One of the last warnings issued by the FDA for 2017 adjusted the risks that power morcellation procedures, used to remove uterine fibroids and conduct laparoscopic hysterectomies, could cause uterine cancer. The agency warned that the risk of the devices spreading cancers like uterine sarcoma and leiomyosarcoma to other parts of the body could be as high as 1-in-225, which is significantly higher than previous projections of 1-in-350 estimated by the FDA in 2013.
The warning comes as the use of power morcellators continues to decline over uterine cancer risks.
In November 2014, the FDA decided to add a black box warning to power morcellators about the cancer risk, and provided guidance on the limited instances where laparoscopic hysterectomies may be warranted.
In addition to the morcellation uterine cancer risk numbers, the agency also found evidence that there are differences in patient outcomes and chances of survival between women with uterine cancers based on whether they did or did not undergo morcellation. Their findings suggest there is a higher risk of cancer death among women who underwent power morcellation, when compared to women who had sarcomas but did not undergo the procedure.
Johnson & Johnson has faced dozens of morcellation cancer lawsuits brought on behalf of women who suffered problems after a laparoscopic procedure, and wrongful death claims by family members of women who had died of such cancers.
While most of those cases have been resolved through morcellator settlement agreements, a number of other morcellator manufacturers continue to face claims alleging that they failed to warn the medical community about the cancer risks.
"*" indicates required fields