Transvaginal Mesh Settlement Reached in Another Bard Avaulta Lawsuit
September 16, 2013
By: Austin Kirk
Reports indicate that C.R. Bard has decided to settle another transvaginal mesh lawsuit over their Avaulta product, avoiding yet another early trial date scheduled in the litigation.
A lawsuit brought by Melanie Virgil was scheduled to go before a New Jersey state court jury beginning early next week, involving allegations that she suffered severe urinary problems after receiving Bard Avaulta mesh. However, according to a report by Bloomberg News, C.R. Bard Inc. has reached an agreement to settle the lawsuit and avoid another jury verdict.
This will be at least the second transvaginal mesh settlement Bard has agreed to pay over complications allegedly caused by the Avaulta mesh. However, the manufacturer continues to face thousands of lawsuits filed in state and federal courts by women throughout the United States who argue that Bard Avaulta mesh was defectively designed and unreasonably dangerous, alleging that the product caused them to suffer severe injuries when it eroded through the vagina, caused infections or other injuries.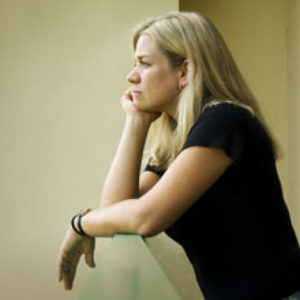 Bard Avaulta Bellwether Trials
Bard is currently in the middle of a series of "bellwether" trials that have been scheduled in state and federal courts nationwide to help the parties gauge how juries may respond to certain evidence and testimony that could be repeated throughout a large number of cases. The preparation for these early trials and any potential jury verdicts are designed to facilitate settlement negotiations between the parties, and at least two agreements have now been reached.
The first transvaginal mesh trial in the country went before a California state court jury in July 2012, resulting in a jury award of $5.5 million in damages in a case brought by 53 year old Christine Scott.
The bulk of the Bard Avaulta cases are pending in the federal court system, where more than 3,400 lawsuits are currently centralized as part of an MDL, or multidistrict litigation, before U.S. District Judge Joseph Goodwin in the Southern District of West Virginia. Judge Goodwin is also presiding over five other MDLs involving product liability lawsuits over transvaginal mesh products, including claims against American Medical Systems (AMS), Boston Scientific, Ethicon, Coloplast and Cook Medical.
In July, a federal jury awarded $2 million in damages over Bard Avaulta mesh in a case brought by Donna Cisson. That verdict included $500,000 in compensatory damages and $1.5 million in punitive damages designed to punish the manufacturer for failing to adequately protect consumers.
A second federal trial was scheduled to begin in late August 2013, involving a lawsuit filed by Wanda Queen. However, a Bard Avaulta settlement was reached on the first day of trial, avoiding another potentially substantial jury award.
More than 800 lawsuits over Bard Avaula mesh are also pending in New Jersey state court, where the cases have been centralized before Judge Carol E. Higbee in Atlantic County for coordinated proceedings. The Virgil case was selected for an early trial date in that litigation, which was set to begin on September 23rd. However, reports suggest that Bard has also decided to settle that transvaginal mesh lawsuit, rather than allowing a jury to hear the case.
Details of the settlements have not been released and it does not appear that the manufacturer has agreed to resolve any cases that were not set for trial. However, at least two other Bard Avaulta trials are expected to begin in the federal court system over the coming months, with a lawsuit filed by Linda Rizzo set to begin on October 8 and a complaint filed by Carolyn Jones set for trial to start on November 4, 2013. It is anticipated that the court may encourage the parties to engage in expanded settlement negotiations to resolve large numbers of cases following the bellwether trials.
Transvaginal Mesh Litigation
Bard Avaulta is a type of transvaginal surgical mesh sold in recent years for repair of pelvic organ prolapse and female stress urinary incontinence. A number of similar products were introduced and sold by other manufacturers, which have been associated with reports of problems that develop following surgery.
The number of transvaginal mesh complaints has continued to increase nationwide since the FDA issued warnings in 2011 about reports of problems following surgery.
In addition to the lawsuits over Bard Avaulta mesh, Judge Goodwin is also presiding over more than 22,000 similar product liability complaints involving products manufactured by other companies, including 8,967 American Medical System (AMS) mesh lawsuits, 5,232 Boston Scientific mesh lawsuits, 7,751 Ethicon mesh lawsuits, 435 Coloplast bladder sling lawsuits and about 118 Cook Medical biologic mesh lawsuits.
Following a series of bellwether trials in the Bard Avaulta litigation, Judge Goodwin has also scheduled early trial dates involving other products over the next year. Lawsuits involving AMS mesh are expected to begin on December 3, 2013 and May 6, 2014. Trials involving Boston Scientific mesh are scheduled to begin on February 11, 2014, June 17, 2014 and September 9, 2014. Finally, an Ethicon Prolift mesh lawsuit trial is scheduled to begin on August 19, 2014.
In June, it was reported that Endo Health Solutions reached AMS vaginal mesh settlements to resolve an unspecified number of claims against the company's American Medical System's subsidiary for $54.5 million.
Following these early trial dates, if settlement negotiations do not result in the resolution of additional cases, thousands of individual lawsuits could be remanded back to U.S. District Courts throughout the country for individual trials.
In New Jersey state court, Judge Higbee is also presiding over more than 4,400 mesh lawsuits against Ethicon, which is a subsidiary of Johnson & Johnson. At least one trial over Ethicon's Gynecare mesh went before a New Jersey state court jury in March 2013, resulting in a verdict of $11.1 million in a case brought by Linda Gross of South Dakota.
"*" indicates required fields