Johnson & Johnson Will Soon Face Talcum Powder Cancer Lawsuits in the U.K. As Well as In U.S.
November 14, 2022
By: Irvin Jackson
While tens of thousands of talcum powder cancer lawsuits are still pending in the United States, Johnson & Johnson may soon face similar litigation problems across the Atlantic, with the emergence of group action lawsuits in the United Kingdom.
More than 38,000 American women are pursuing Baby Powder lawsuits and Shower-to-Shower lawsuits, alleging that they developed ovarian cancer, mesothelioma and other injuries, following regular use of the talc-based products around the genitals.
Most of the U.S. talc litigation is currently pending in the federal court system, where the cases are centralized before U.S. District Judge Freda L. Wolfson in the District of New Jersey, as part of an MDL or multidistrict litigation. However, the pretrial proceedings were stalled earlier this year, following a controversial "Texas Two-Step" bankruptcy maneuver by Johnson & Johnson, which is attempting to spin off all liability it faces for failing to warn consumers about the cancer risks from talcum powder into a separate company, LTL Management, LLC, which was created solely for the purpose of placing it into bankruptcy.
A federal appeals court is currently weighing an appeal by plaintiffs who say the bankruptcy was conducted in bad faith to derail the litigation and avoid liability costs the company could easily cover, but it is widely expected that Johnson & Johnson could pay more than $10 billion in talcum powder settlements in the coming months.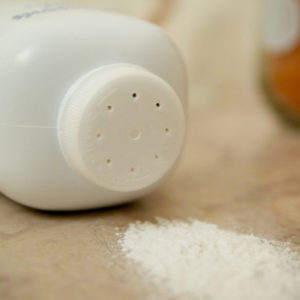 While a federal appeals court weighs whether it will allow Johnson & Johnson to force the U.S. talcum powder litigation through the bankruptcy system, it now appears the company will soon face a growing number of similar claims in the U.K, involving some of the same attorneys who hit the company with massive verdicts in early trials in the United States.
Attorney Mark Lanier won a $4.7 billion verdict against Johnson & Johnson in Missouri state court, involving claims brought by 22 women who were diagnosed with ovarian cancer after using Johnson & Johnson's talcum powder products for years. Six of those women died. While a court later reduced the award to $2.1 billion, the company ultimately paid the entire verdict after the U.S. Supreme Court refused to consider an appeal.
Lanier is now the co-founder of a new legal firm in the U.K., Lanier, Longstaff, Hedar & Roberts LLP, which will focus on "group action" product liability lawsuits filed by consumers against large corporations. The firm has announced it intends to pursue lawsuits for women in the U.K. who were diagnosed with ovarian cancer or asbestos-related illnesses after using Johnson & Johnson talcum powder products sold in that country.
Lanier's U.K. firm indicates that it believes that there are also likely thousands of plaintiffs across the British Isles, who will soon be pursuing talcum powder settlements of their own from Johnson & Johnson.
November 2022 Talcum Powder Lawsuit Update
The Johnson & Johnson talc powder bankruptcy scheme has been widely criticized by plaintiffs lawyers, as well as bankruptcy experts, as an abuse of the legal process and effort to delay a series of trials that were expected to go before juries this year.
Talcum powder plaintiffs say Johnson & Johnson, which has billions in cash reserves, has no financial distress that would merit a bankruptcy filing. However, if the bankruptcy is allowed to move forward, settlements for talcum powder cancer and asbestos lawsuits may be artificially capped.
Defending against the talc ovarian cancer claims has already cost Johnson & Johnson $1 billion, on top of Baby Powder settlements and verdicts that have amounted to another $3.5 billion, according to the bankruptcy filing.
On August 11, Johnson & Johnson Consumer Health announced plans to stop using talcum powder globally in its Baby Powder next year. Despite its plans, which include a switch to cornstarch-based powdered cosmetic products, the company continued to defend the safety of its talc-based powder products in the statement.
The U.S. Third Circuit is expected to hand down a decision in the coming weeks about whether Johnson & Johnson can continue to tie up the litigation in what plaintiffs call a manufactured bankruptcy. Plaintiffs' attorneys representing tens of thousands of women say if the court rules in favor of Johnson & Johnson, they plan to take the case to the U.S. Supreme Court.
Donna

January 21, 2023 at 11:44 am

My mother spent 20 years in prison using the baby powder in which Johnson & Johnson's the family company who live by family only to kill them I do have a lawyer on my mother's case I was supposed to go to the trial I was going to be one of the 22 women but at that time it wasn't a proven fact that there was any link between baby powder and ovarian cancer so because my doctor didn't agree or becaus[Show More]My mother spent 20 years in prison using the baby powder in which Johnson & Johnson's the family company who live by family only to kill them I do have a lawyer on my mother's case I was supposed to go to the trial I was going to be one of the 22 women but at that time it wasn't a proven fact that there was any link between baby powder and ovarian cancer so because my doctor didn't agree or because there wasn't a proven fact that it was a link between the baby powder in the ovarian cancer my mother's doctor didn't agree with it well now it's a proven fact and I still fight for my mother to this day and I pray to God Johnson & Johnson get what they deserve the family company what a joke they knew of this for all these years all these women that are dying and more women to be dying in the years to come because of it really pray that these judges see Johnson and Johnson's for what they are and make them pay

phillip

December 6, 2022 at 6:49 pm

fight johnson and johnson to the death. lost my wife to ovarian cancer 5 years back. already have a legal firm on the case. not only do i want fair settlement for myself, i want all women affected by this company to be fairly compensated . everybody knows they created a shell company to the placed the toxic baby powder under the shell company, then claim bankruptcy. also remember the us govern[Show More]fight johnson and johnson to the death. lost my wife to ovarian cancer 5 years back. already have a legal firm on the case. not only do i want fair settlement for myself, i want all women affected by this company to be fairly compensated . everybody knows they created a shell company to the placed the toxic baby powder under the shell company, then claim bankruptcy. also remember the us government paid them for multiple billions of dollars for a less than perfect covid vaccine . j and j is not your friend. hold them accountable at all cost. have not bought anything from j and j for over 6 plus years. if no settlements for the people, shut them down permanently and don't let them come back under a different name. if you think i'm upset with this company, you are absolutely correct. p sanford, late wife. R. sanford
"*" indicates required fields