Ultra-Processed Foods and Artificial Sweeteners Linked To Depression Risks: Study
October 03, 2023
By: Katherine McDaniel
A new study warns that individuals who regularly consume ready-to-eat or highly processed food items, including artificial sweeteners, may face an increased risk of depression, as well as other potentially serious health conditions, including diabetes, high blood pressure, and elevated cholesterol or fat levels.
In findings published in the medical journal JAMA Network Open on September 20, Harvard researchers evaluated the diets of 31,712 non-Hispanic White females, aged 42-62 years old between 2003 and 2017, and estimated how much highly processed foods they ate. A secondary analysis was conducted to investigate the health impacts of ultra-processed foods (UPFs) by category, including processed grain, dairy, and meat products, ready-to-eat meals, sweet and savory snacks, fats and sauces, beverages, and artificial sweeteners.
The findings indicate participants who ate more processed foods had greater body mass indexes (BMI), and were more likely to smoke, develop diabetes, hypertension, dyslipidemia, and depression compared to those who ate less processed foods. The study identified approximately 2,122 cases of self-reported clinician–diagnosed depression that requires regular antidepressant use, and 4,840 cases of depression that requires clinical diagnosis and/or antidepressants.
Ultra-Processed Foods Health Risks
The analysis of specific processed foods categories revealed that higher consumption of artificial sweeteners and artificially sweetened beverages was associated with higher risks of developing depression.
Researchers indicated that individuals who reduced their intake of ultra-processed foods by at least three servings a day had a lower risk of developing depression. While the study was limited in using data of only non-Hispanic White females, the findings suggest a correlation between processed foods, particularly those with artificial sweeteners, and depression, the researchers concluded.
"These findings suggest that greater UPF intake, particularly artificial sweeteners and artificially sweetened beverages, is associated with increased risk of depression," the researchers determined. "Although the mechanism associating UPF to depression is unknown, recent experimental data suggests that artificial sweeteners elicit purinergic transmission in the brain,5 which may be involved in the etiopathogenesis of depression."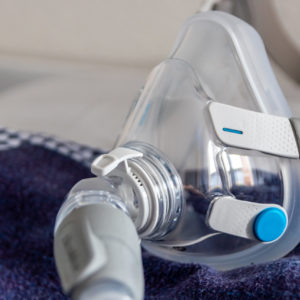 Did You Know?
Millions of Philips CPAP Machines Recalled
Philips DreamStation, CPAP and BiPAP machines sold in recent years may pose a risk of cancer, lung damage and other injuries.
Learn More
Artificial Sweetener Health Risks
The findings of this new study come on the heels of recent warnings issued earlier this year by the World Health Organization (WHO), which highlighted the potential side effects of artificial sweeteners.
Global health experts indicated in May 2023 that non-sugar food additives, including acesulfame K, aspartame, advantame, cyclamates, neotame, saccarin, sucralose, stevia, and stevia derivatives are not effective for those trying to lose weight, and can be harmful to consumers' health.
Artificial sweeteners have increased in popularity during the last few decades, and are marketed as a low-calorie alternative to sugar. However, researchers determined that they can cause harmful side effects and chronic health conditions, including weight gain, type 2 diabetes, bladder cancer, high blood pressure, stroke, and heart disease.
WHO recommends that individuals reduce or eliminate artificial sweeteners and natural sugars in their diets, and limit their overall sugar intake to 10% of the total calories they consume. They also warn consumers to be wary of "stealth sugars" commonly added in condiments, salad dressings, and breads.
"*" indicates required fields