Vaginal Mesh Bellwether Trials Continuing Over Next Year in MDLs
October 28, 2013
By: Austin Kirk
A string of vaginal mesh trials are scheduled over the next year, which may set the tone for tens of thousands of lawsuits brought by women nationwide who claim that they suffered devastating injuries from the design of transvaginal surgical mesh products.  
In the federal court system, there are currently six different multidistrict litigations (MDLs) centralized before U.S. District Judge Joseph R. Goodwin in the Southern District of West Virginia, each involving product liability lawsuits against different manufacturers of transvaginal mesh, including C.R. Bard, Ethicon, American Medical Systems (AMS), Boston Scientific, Coloplast and Cook Medical.
All of the vaginal mesh lawsuits involve similar allegations that the manufacturers failed to adequately warn about the risk of complications following use of a bladder sling or mesh for transvaginal repair of pelvic organ prolapse (POP) or female stress urinary incontinence (SUI). Women have reported experiencing severe complications from vaginal mesh, where the products erode through the vagina, cause infections and other painful injuries.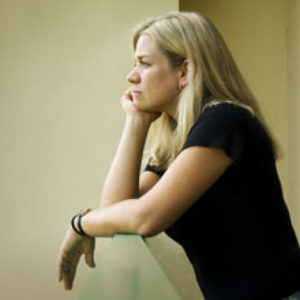 In each of the vaginal mesh MDLs established in the federal court system, a small group of cases have been selected for early trial dates, known as "bellwether" cases because they are used to help gauge how juries are likely to respond to certain evidence and testimony that is likely to be repeated throughout a number of cases. The preparation of these cases for trial and any jury verdicts obtained in the case will likely be influential on settlement negotiations in a large number of lawsuits nationwide.
▸ Bard Avaulta Bellwether Trials
There are currently at least 4,826 Bard Avaulta mesh lawsuits pending before Judge Goodwin, and a series of four bellwether trials began in July 2013 in that MDL.
The first case resulted in an award of $2 million in damages, including punitive damages designed to punish C.R. Bard for their actions surrounding the design and sale of the vaginal mesh products. Earlier this month, Judge Goodwin upheld the Bard Avaulta damage award, finding that sufficient information was presented to the jury to justify the verdict, including evidence that Bard used materials in the mesh that were not fit for human use.
A second Bard Avaulta bellwether case settled during the first day of trial for an undisclosed sum, and a third case, which was scheduled to begin this month, was voluntarily dismissed by the plaintiff.
The fourth and final Bard bellwether trial is expected to begin November 8, involving a lawsuit filed by Carolyn Jones, who suffered complications with the Avaulta Synthetic Support System. Following the Jones trial at the end of this year, at least 7 different cases are expected to go before federal juries over the course of 2014 involving similar products made by other manufacturers, with about one case set to begin each month between February and August 2014.
▸ Ethicon Gynecare Bellwether Trials
At least 10,270 Ethicon vaginal mesh lawsuits are currently pending before Judge Goodwin involving surgical mesh products made by the Johnson & Johnson subsidiary and their Gynecare unit.
The first of three Ethicon bellwether trials is scheduled to begin on February 10, involving a case brought by Carolyn Lewis, who alleges she experienced problems with a Gynecare TVT sling.
The second Ethicon trial is scheduled to begin on June 23, 2014, involving a lawsuit filed by Jo Huskey. According to a pretrial order (PDF) issued by Judge Goodwin earlier this month, if the Huskey case settles or is otherwise dismissed before the June trial date, another lawsuit brought by Tonya Edwards will go before the jury on that date.
Originally, a lawsuit brought by Judy Brown was selected for the second trial date, but that case was dismissed (PDF) last month due to health issues experienced by the plaintiff that prevented her from moving forward with the case.
A third trial against Ethicon is scheduled to begin August 19, 2014, but the specific case that will go before a jury on that date has not yet been identified. In January 2014, Judge Goodwin is expected to select a case involving problems with Ethicon Prolift mesh for this third trial.
▸ Boston Scientific Bellwether Trials
There are currently at least 6,479 Boston Scientific vaginal mesh lawsuit pending before Judge Goodwin, with the first bellwether trial expected to begin in March 2014.
According to a pretrial order (PDF) issued October 9, Judge Goodwin indicated that a lawsuit filed by Carol Lynn Fawcett will go before a jury starting on March 10. If the Fawcett case settles or is otherwise not ready for trial on that date, three other cases have been identified and could be substituted for that first Boston Scientific trial.
Following the March 2014 case, a second trial will begin on July 14, 2014 for the next eligible case.
The process of selecting the specific cases for the Boston Scientific bellwether trials was delayed when Judge Goodwin rejected original selections submitted by the parties, indicating that the cases were not sufficiently representative of other cases based on the ages of the women and other factors, such as pre-existing health conditions that made the cases "outliers." To avoid further problems, Judge Goodwin established parameters that required each of the bellwether plaintiffs to be between 40 and 60 years old when they received the pelvic mesh, with complications that resulted in three or less revision surgeries. The cases were also limited to women who received only Boston Scientific Obtryx, Advantage/Fit, Pinnacle or Uphold products.
A third Boston Scientific bellwether trial was previously reserved for September 9, 2014, but Judge Goodwin indicated in August that he was still unable to select a representative bellwether for this final round from the cases and no trial is currently scheduled to begin after August 2014.
▸ AMS Vaginal Mesh Bellwether Trials
The largest MDL centralized before Judge Goodwin involves at least 10,577 American Medical System (AMS) mesh lawsuits over products manufactured by the subsidiary of Endo Health Solutions, Inc.
The first AMS bellwether trial is currently set to begin on April 7, 2014, with a second case set to begin on May 5 2014. However, Judge Goodwin has not yet selected the specific cases that will be tried on these dates.
In July 2013, four AMS cases were identified as eligible for the first bellwether trials, including lawsuits filed Lisa Fontes, Joann Serrano, Debbie Jilovec and Mary Weiler.
According to a pretrial order (PDF) issued October 10, Judge Goodwin has indicated that the specific cases that will go before a jury in April and May will be determined in December 2013. The parties have been asked to submit a ranking of their respective preferred order for the trials by December 6, and the Court has indicated that the order of the bellwether trials will be announced "as soon as practicable thereafter."
There has been some speculation that AMS may attempt to settle cases before the first trial dates begin, as it was disclosed in an SEC filing in June that Endo Health Solutions agreed to pay $54.5 million in AMS vaginal mesh settlements to resolve an unspecified number of cases.
▸ Cook Medical and Coloplast Bellwether Trials
Two additional MDLs are centralized before Judge Goodwin involving all Coloplast sling lawsuits and Cook Medical biodesign mesh lawsuits, which were established more recently and involve substantially fewer cases. There are currently no bellwether trial settings in either of those MDLs.
The U.S. Judicial Panel on Multidistrict Litigation (JPML) established the consolidated procedings for the Coloplast MDL in August 2012, including cases for complications caused by the Coloplast Aris bladder sling and other pelvic mesh products manufactured by Coloplast Corporation. Since then, approximately 1,075 cases have been centralized before Judge Goodwin involving Coloplast mesh.
In June 2013, the sixth and most recent MDL was established for lawsuits against Cook Medical, Inc. over problems with their Surgisis Biodesign pelvic mesh and Stratasis Urethral Slings. There are currently only 127 complaints included in this MDL, making it the smallest vaginal mesh litigation, by far. Cook Medical has argued that their products are different from those involved int he other vaginal mesh lawsuits, as their mesh is not made of synthetic materials used in other products, but rather Cook biodesign mesh is made from the small intestines of pigs.
At this time, it is unclear when the first bellwether trials involving Cook Medical mesh or Coloplast mesh would begin. However, following the scheduled bellwether trials expected to occur over the next year, if vaginal mesh settlement agreements are not reached to resolve large number of cases involving Bard, Ethicon, AMS and Boston Scientific, those manufacturers could face hundreds of individual trials throughout the country if Judge Goodwin decides to begin remanding cases back to the U.S. District Courts where they were originally filed for separate trial dates.
"*" indicates required fields