Study Finds Non-Mesh Prolapse Repair Just As Effective And Safe As Vaginal Mesh Surgery
December 27, 2016
By: Irvin Jackson
As litigation continues over complications following vaginal mesh surgery, new research indicates that there is little benefit provided by the transvaginal mesh treatment of pelvic organ prolapse, when compared to more traditional surgical procedures that do not require implanting mesh into a woman's body.
In a study published last week in the medical journal The Lancet, researchers from the United Kingdom looked at adverse outcomes following transvaginal mesh surgery and comparable non-mesh procedures, indicating that the study was designed to assess the safety of vaginal mesh products.
Researchers conducted a cohort study involving 16,660 women in Scotland who underwent a first, single incontinence procedure from April 1, 1997 to March 31, 2016. They found that nearly 80% of those procedures involved the use of a vaginal mesh product.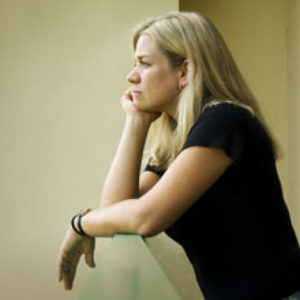 According to the findings, women who received a transvaginal mesh for anterior and posterior compartment prolapse suffered similar risks of immediate complications as those who underwent a non-mesh repair. However, they faced an increased risk of further incontinence and prolapse surgery, and a "substantially increased risk" of later complications.
Researchers found that when vaginal mesh were used to treat stress urinary incontinence, there was a lower risk of immediate complications and subsequent prolapse surgery, and a similar risk of incontinence and later complications, when they looked at women who underwent a form of non-mesh surgery known as colposuspension.
"Mesh procedures for anterior and posterior compartment prolapse cannot be recommended for primary prolapse repair," the researchers concluded. "Both vaginal and abdominal mesh procedures for vaginal vault prolapse repair are associated with similar effectiveness and complication rates to non-mesh vaginal repair. These results therefore do not clearly favour any particular vault repair procedure."
Vaginal Mesh Litigation
The findings come after more than 100,000 vaginal mesh lawsuits have been filed on behalf of women nationwide who suffered severe complications, such as organ perforation, infections and erosion of mesh into the vagina. The lawsuits target a number of manufacturers, such as Johnson & Johnson's Ethicon, Boston Scientific, C.R. Bard and AMS.
The litigation over vaginal mesh products has been one of the fastest growing mass torts in recent years. The number of cases began to rapidly increase after July 2011, when the FDA warned that it had received thousands of adverse event reports involving problems with vaginal mesh surgery.
After a review of all available data, the FDA concluded that there was no evidence that transvaginal mesh provides any additional benefits when compared to more traditional surgery for treatment of pelvic organ prolapse. This latest study appears to confirm those findings.
In early 2012, the FDA sent a letter to several manufacturers of these products, ordering that they conduct additional studies and trials to evaluate the safety of transvaginal mesh products, and establish whether they pose an unreasonable risk of injury for women. Since then, a number of manufacturers have decided to stop making the devices to avoid the need to spend money studying the safety of products they have sold for years.
Following about a dozen bellwether trials, several of which resulted in multi-million dollar damage awards for women who experienced complications, most of the manufacturers have made attempts to reach vaginal mesh settlements involving their products.
"*" indicates required fields