Valsartan Impurity Problems May Have Resulted From Attempts to Increase Yield: Report
February 22, 2019
By: Irvin Jackson
As a growing number of valsartan lawsuits continue to be filed by individuals who indicate they developed cancer after receiving generic versions of the blood pressure drug that contained known carcinogens, a new report speculates that the impurities may have been caused by changes in the manufacturing process designed to synthesize more of the pharmaceutical ingredients.
A report published this week by Chemical & Engineering News indicates that China-based Zhejiang Huahai Pharmaceuticals and other other generic manufacturers may have attempted to increase yield, using a different manufacturing process to create generic valsartan than those used by Novartis, the manufacturer of the name-brand Diovan drug they were supposed to be copying.
The attempts to have more valsartan being synthesized, which would mean bigger profits for the generic drug manufacturers, may have resulted in chemical byproducts contaminating the drug, including N-nitrosodimethylamine (NDMA) and N-Nitrosodiethylamine (NDEA), which have been linked to an increased the risk of liver cancer, kidney cancer, bladder cancer, stomach cancer and other digestive tract cancers.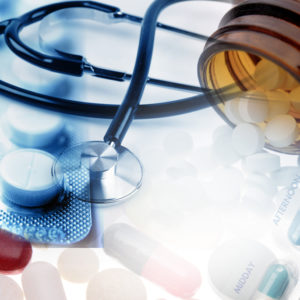 Learn More About
Side effects of recalled valsartan may increase the risk of cancer, due to an impurity discovered in certain generic versions of the hypertension drug.
Learn More About this Lawsuit
According to the report, Philippe Andre, who works as an auditor and pharmacist at Qualandre, suggests that the impurities were created in the tetrazole-forming part of the manufacturing process. This step creates a tetrazole ring of valsartan, which is then essentially harvested for the active ingredient.
Novartis used a chemical called tributyltin azide for this step. However, a 2014 Chinese patent by Zhejiang Huahai indicates that the company developed a means of developing more valsartan at the same time by using the chemical sodium azide.
This may have led to higher yields of valsartan, but it also may have led to the creation of NDMA and NDEA, which are impurities usually encountered as the result of certain manufacturing processes.
Andre and a Novartis spokesperson told Chemical & Engineering News that the sodium azide likely caused a side reaction forming nitrous acid, which then reacted with dimethylamine, which is a degradation of some solvents used in the process, to create NDMA.
The FDA has also indicated that using some solvents likely played a role in the contamination, which the agency says resulted in high levels of NDMA and NDEA in some valsartan and similar drugs for years before being discovered.
Valsartan Recalls
The first concerns about the risk that valsartan pills may contain impurities that increase the risk of cancer surfaced in July, when European regulators announced that batches of the active ingredient supplied by Zhejiang Huahai Pharmaceuticals tested positive for NDMA. The FDA followed with its valsartan recall announcement on July 13, indicating that the agency had launched an investigation to determine the scope of the contamination and the potential risk to consumers.
In late September, the FDA stopped all imports of drug ingredients and medicines made by Zhejiang Huahai Pharmaceuticals, after an inspection report outlined a number of serious manufacturing problems at the company's facility in late August.
The recalls have led to a valsartan shortage and a spike in prices, with the cost of 160 milligram and 80 milligram tablets of generic valsartan more than doubling in September 2018.
As consumers nationwide continue to face concerns about the safety of pills they have taken in recent years, a number of valsartan recall class action lawsuits have been filed nationwide, seeking damages for the cost of the recalled drugs and medical monitoring. For those diagnosed with liver cancer, kidney cancer, pancreatic cancer, stomach cancer and other cancers, individual cases are being reviewed by valsartan lawyers.
The FDA has assigned a group of pharmacists and nurses to answer consumer's questions about the recalls. Since the first recalls, the agency indicates it has received more than 6,000 inquiries from patients, doctors, nurses, pharmacists and academics. Inquiries can be made by calling 855-543-3784 or by sending an email to druginfo@fda.hhs.gov.
"*" indicates required fields