Valsartan Liver Cancer Lawsuit Filed Over Contamination of Generic Pills
January 22, 2019
By: Irvin Jackson
The manufacturers of recalled generic valsartan pills face a growing number of product liability lawsuits brought by individuals who indicate they developed various forms of cancer after taking the drugs, which have been found to be contaminated with cancer-causing impurities. 
In a complaint (PDF) filed last week in the U.S. District Court for the District of Massachusetts, Robert Barboza indicates he developed liver cancer following use of generic valsartan manufactured or sold by Zhejiang Huahai Pharmaceutical Co., Ltd., Prinston Pharmaceutical, Inc., and Solco Healthcare.
Barboza indicates that he took generic valsartan for the treatment of high blood pressure from May 2015 to August 2018, and was diagnosed with liver cancer in November 2017.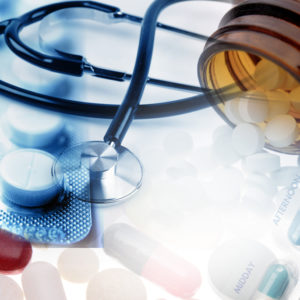 Learn More About
Side effects of recalled valsartan may increase the risk of cancer, due to an impurity discovered in certain generic versions of the hypertension drug.
Learn More About this Lawsuit
It was not until this summer, when the FDA began recalling batches of valsartan due to contamination with the carcinogenic chemical N-nitrosodimethylamine (NDMA), that Barboza and other consumers began to realize that cancer diagnosed in recent years may be caused by the tainted drugs, with liver cancer from valsartan being one of the most commonly reported.
FDA officials have suggested that NDMA, which is a known human carcinogen, was a byproduct of the manufacturing process used by Zhejiang Huahai and some other generic manufacturers, resulting in widespread contamination that impacted most of the valsartan supply in the United States. Exposure to NDMA in valsartan has been linked to reports of liver cancer, colorectal cancer, stomach cancer, bladder cancer and other digestive tract cancers.
Similar manufacturing problems have also resulted in recalls for other generic hypertension drugs in recent months, including losartan and irbesartan pills, which have been recalled because they contained a similar chemical, N-nitrosodiethylamine (NDEA), which is also considered a human carcinogen.
"NDMA and NDEA are both considered genotoxic compounds, as they both contain nitroso groups, which are gene-mutating groups," the lawsuit states. "The pharmaceutical industry has been aware of the potential for the formation of nitrosamines in pharmaceutical drugs at least as far back as 2005."
Barboza's complaint is one of a growing number of valsartan lawsuits filed in recent months.
Most of the claims have been brought against Zhejiang Huahai Pharmaceutical Company of China, which manufactured the tainted pharmaceutical ingredients, as well as a number of different generic drug manufacturers and distributors, each raising similar allegations that the defendants knew or should have known for years that they were selling defective and unreasonably dangerous versions of the blood pressure drug.
Given common questions of fact and law presented in claims pending in several different U.S. District Courts, a motion was filed with the U.S. JPML in late October, calling for the establishment of a federal valsartan recall MDL, or multidistrict litigation. The request seeks to centralize the cases before one judge in New Jersey, to reduce duplicative discovery, avoid contradictory pretrial rulings and serve the convenience of common witnesses, parties and the judicial system.
"*" indicates required fields