Valsartan Pancreatic Cancer Diagnosis Resulted in Wrongful Death, Lawsuit Alleges
August 07, 2019
By: Irvin Jackson
Side effects of carcinogenic impurities contained in recalled valsartan caused a Kentucky man to develop a fatal case of pancreatic cancer, according to a wrongful death lawsuit filed by his family.
The complaint (PDF) was filed in the U.S. District Court for the Western District of Kentucky on July 30, presenting claims by Denise Carr, on behalf of herself and the estate of her deceased husband, Carl R. Carr.
Denise Carr presents claims against Camber Pharmaceuticals, Inc. Hetero USA, Inc. and the Kroger Company, indicating that the companies are responsible for manufacturing or distributing certain generic valsartan taken by her husband between 2016 and 2018, for treatment of high blood pressure and heart failure. In September 2017, he was diagnosed with pancreatic cancer and he died in July 2018.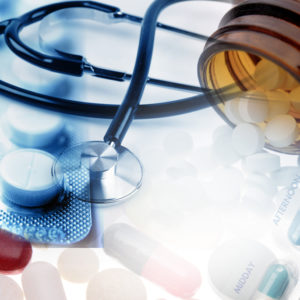 The month after his death, valsartan pills were recalled from the market by several different manufacgturers, after it was discovered that changes in the manufacturing process for the generic hypertension drug resulted in chemical impurities contaminating most pills distributed throughout the United States in recent years. The FDA has indicated that valsartan pills were contaminated with Nitroso-dimethylamine (NDMA), N-Nitrosodiethylamine (NDEA), or other nitrosamine compounds, which are known to increase the risk of cancer among humans.
"Solvents used to produce tetrazole ring, such as N-Dimethyformamide (DMF), can result in the formation of drug impurities or new active ingredients, such as NDMA and NDEA, as a byproduct of chemical reactions. The pharmaceutical industry has long been aware of the potential for the formation of nitrosamines in pharmaceutical drugs at least as far back as 2005," the lawsuit notes. "Defendants Camber and Hetero designed, manufactured, produced, packaged, marketed, distributed, and sold Valsartan contaminated with NDMA and NDEA. Defendant Kroger marketed, packaged, advertised, distributed and sold this contaminated and dangerous Valsartan to patients nationwide."
The pancreatic cancer wrongful death case joins a growing number of valsartan lawsuits filed in recent months on behalf of individuals diagnose with various types of cancer. In addition to pancreatic cancer from valsartan, other claims involve colorectal cancer, stomach cancer, liver cancer, kidney cancer and other digestive tract cancers that developed following long-term exposure to NDMA, NDEA and similar impurities contained in the pills.
In addition, a number of valsartan class action claims are pursuing damages for users of the medications who have not been diagnosed with cancer, but seek reimbursement for the cost of what were essentially worthless drugs, and funding for medical monitoring they may require for the rest of their lives due to their exposure to cancer-causing agents.
"*" indicates required fields