Judge Awards $120 Million in Damages for Cancer from Johnson's Baby Powder
November 23, 2020
By: Irvin Jackson
After a New York jury determined last year that Johnson & Johnson should pay $325 million to a woman diagnosed with cancer from Johnson's Baby Powder, a state court judge has agreed to reduce the award. However, the manufacturer still owes $120 million in damages for failing to warn about the risks associated with their product.
The verdict comes in a talcum powder asbestos lawsuit brought by Donna Olson and her husband, Robert, which alleged that regular exposure to toxic particles in Johnson's Baby Powder caused her develop a rare and deadly form of cancer known as mesothelioma.
In June 2019, a jury awarded $25 million in compensatory damages to the couple, with an additional $300 million in punitive damages added during a second phase of the trial to punish the company for disregarding the health and safety of consumers.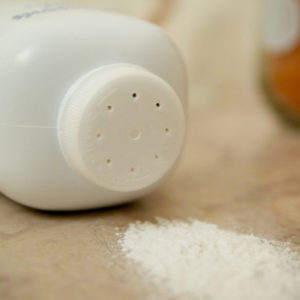 The verdict marked the first time since the 1980s that a jury in New York's "asbestos court" awarded punitive damages, which are generally rare and reserved for particularly reprehensible conduct by defendants.
According to evidence presented at the trial, Olson developed mesothelioma from asbestos contained in the Johnson & Johnson talcum powder, which she regularly breathed in while applying the products from the time she was about eight years old, until at least 1984.
Mesothelioma has a very long latency period, and it is often decades after exposure to asbestos particles that the cancer is diagnosed. By that time, the disease is often at a very advanced stage, with few treatment options.
Following post-trial motions, New York Supreme Court Judge Gerald Lebovits recently determined that the original jury awards should be reduced to $15 million in compensatory damages and $105 million in punitive damages, giving the plaintiff the option of accepting the new award or having another trial on damages only.
According to a report by Law.com, attorneys for the Olsons indicate that the reduction will be accepted by the plaintiffs. However, Johnson & Johnson has maintained that it still intends to appeal the verdict to a higher court.
Johnson & Johnson Talcum Powder Verdicts
The case is the latest in a series of massive verdicts returned in talcum powder claims that have gone to trial nationwide, and Johnson & Johnson has been unable to establish that it can reliably defend the safety of its widely used Baby Powder before juries or judges.
There are currently about 20,000 Johnson's Baby Powder lawsuits and Shower-to-Shower lawsuits filed throughout the U.S legal system, with most of the litigation currently pending in federal courts, where Johnson & Johnson is expected to face a series of additional trials in the next few years.
The claims involve allegations that consumers developed mesothelioma, as well as ovarian cancer from Johnson & Johnson talcum powder products, indicating that the manufacturer has known for decades about the risks associated with the products, yet failed to warn consumers.
In July 2018, a Missouri state court jury awarded a staggering $4.7 billion in damages to a group of women diagnosed with ovarian cancer. While an appeals court in the state later reduced that verdict, Johnson & Johnson has still been told that it must pay $500 million in compensatory and $1.62 billion in punitive damages to 22 plaintiffs in the case, and the company only has one option remaining to challenge the award, involving a long-shot petition for the U.S. Supreme Court to review the case.
According to a statement issued earlier this month, Johnson & Johnson has set aside $2.1 billion in reserve for the verdict, which will be reflected on the company's year-end financial results. However, analysis have suggested that the entire litigation could cost the company more than $10 billion.
If Johnson & Johnson is unable to establish that it can defend claims at trial or on appeal, it is likely to face mounting pressure to negotiate talcum powder settlements to resolve claims that the product caused cancer. However, the company would still remain liable as prior users are diagnosed with cancer, since they did not remove talc from Johnson's Baby Powder until May 2020.
"*" indicates required fields