Bard Avaulta Mesh Lawyers Appointed to Leadership Roles in MDL
February 03, 2011
By: Staff Writers
Chief District Judge Joseph R. Goodwin, who is presiding over the consolidated federal Bard Avaulta mesh lawsuits, has appointed four attorneys to serve in leadership roles in the federal multidistrict litigation (MDL). The Bard Avaulta lawyers will perform actions during pretrial proceedings that will benefit all plaintiffs who have filed a lawsuit in federal court over damages caused by the vaginal mesh. 
Dozens of lawsuits over Bard Avaulta mesh have been filed by women throughout the United States who have experienced problems after surgery to treat pelvic organ prolapse. All of the suits involve similar allegations that C.R. Bard's Avaulta Anterior and Posterior BioSynthetic Support System was negligently designed and that the company failed to warn patients of possible complications that can result in severe pain and disfigurement.
The Bard Avaulta mesh has been associated with numerous reports of infection, erosion of the mesh into the vagina, recurrences of prolapse, urinary problems, bowel, bladder and blood-vessel perforations, injury to nearby organs and pain during sexual intercourse.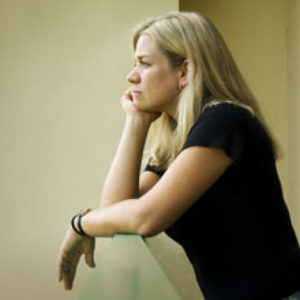 In October, all the federal Bard Avaulta litigation was consolidated before Judge Goodwin as part of an MDL for pretrial proceedings in the U.S. District Court for the Southern District of West Virginia. At the time, there were at least 36 different Bard Avaulta lawsuits located in federal courts across the country. However, as Bard Avaulta mesh lawyers continue to review and file potential lawsuits in federal court, they will also be transferred to Judge Goodwin's court for coordinated handling.
Goodwin appointed Henry Garrard, III as Lead Counsel for the plaintiffs. Garrard, Paul T. Farrell, Jr., Norwood S. Wilner and J. Robert Rogers were appointed to the Plaintiffs' Steering Committee (PSC). The court will hold an initial status conference with the Court on February 14, 2011.
Consolidation of the Bard Avaulta lawsuits into an MDL allows the parties to conserve resources, reduces duplicative discovery in different cases, avoids potentially conflicting rulings from different judges in different courts and serves the convenience of the witnesses, parties and the court.
In October 2008, the FDA issued a warning about problems with surgical meshes like the Bard Avaulta. The agency has received over 1,000 adverse event reports associated with the meshes. Many women have also reported recurrences of the prolapse or incontinence, and the need for additional surgeries to remove mesh that has eroded into the vagina.
A pelvic organ prolapse occurs when organs such as the bladder, uterus, bowel or rectum drop and push against the wall of the vagina. This happens when the muscles holding the pelvic organ in place become weak or stretched, often due to childbirth or surgery. The surgical mesh is used to support the muscle.
"*" indicates required fields