Boston Scientific Mesh Settlement Reached to Resolve Thousands of Claims
April 29, 2015
By: Austin Kirk
With Boston Scientific currently facing about 20,000 vaginal mesh lawsuits involving claims by women who suffered severe and debilitating injuries after having their products implanted for repair of pelvic organ prolapse or stress urinary incontinence, the medical device manufacturer has settled what is believed to be the first large group of cases.
In an SEC filing (PDF) on April 28, Boston Scientific announced that it has agreed to pay about $119 million to resolve 2,970 lawsuits over complications from vaginal mesh and bladder sling products, including cases where the mesh eroded through the vagina, caused infection or other internal injuries, often resulting in the need for surgical removal.
The Boston Scientific mesh settlement was reportedly reached between the company and certain plaintiffs' lawyers, and includes a case that was tried in Dallas County District Court in Texas last year, which resulted in a $35 million verdict against the company. Boston Scientific appealed the case, but now indicates that it has been resolved as part of the settlement.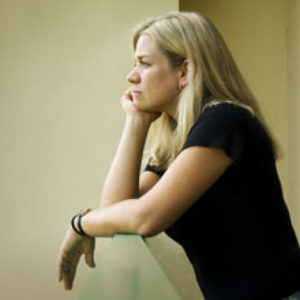 Boston Scientific has been hit with several multi-million dollar verdicts in cases that have gone to trial in state and federal courts nationwide, with several resulting in large punitive damage awards that are designed to punish the manufacturer for recklessly manufacturing and marketing the transvaginal mesh products with disregard for the safety of consumers.
Transvaginal Mesh Lawsuits Pending Nationwide
In addition to several thousand lawsuits pending in various state courts, Boston Scientific faces at least 16,157 complaints in the federal court system, which have been centralized before U.S. District Judge Joseph Goodwin in the Southern District of West Virginia as part of an MDL, or multidistrict litigation.
Similar lawsuits have been filed against other transvaginal mesh manufacturers, with Judge Goodwin presiding over six other federal MDLs for cases brought against C.R. Bard, Ethicon, American Medical Systems (AMS), Coloplast, Neomedic and Cook Medical.
In addition to the Boston Scientific mesh cases, the latest case list (PDF) released by the U.S. JPML on April 15 indicates that Judge Goodwin is currently overseeing at least 24,350 Ethicon vaginal mesh lawsuits, 19,101 AMS mesh lawsuits, 10,622 Bard Avaulta mesh lawsuits, 1,891 Coloplast vaginal mesh lawsuits, 295 Cook Medical vaginal mesh lawsuits, and 87 Neomedic vaginal mesh lawsuits.
In October 2014, Endo International announced that it has agreed to settle "substantially all" AMS mesh lawsuits pending against its subsidiary, reportedly agreeing to pay about $1.6 billion in settlements. However, that is the only major manufacturer to settle large numbers of cases.
Judge Goodwin has been increasing pressure on Boston Scientific, Bard and Ethicon to reach vaginal mesh settlements, suggesting that the companies could face billions in liability if the cases proceed to trial. In addition, given that only a few thousand civil jury trials are held each year throughout the federal court system, Judge Goodwin has suggested that it would take decades to take each case to trial and bury the manufacturers in litigation.
As part of the coordinated pretrial proceedings before Judge Goodwin, several large "waves" of cases against Boston Scientific, Ethicon and Bard have been prepared for early trial dates, and manufacturers may soon face hundreds of separate trial dates in courts across the country if additional settlements are not reached.
Theresa

February 2, 2017 at 7:09 pm

My attorney sent me a settlement of 8000 and my amount after there fees is 4000 ..and I'm suffering and all because I couldn't have it removed ..should I agree..boston scientific is the manufacturer. .

dakeys

April 29, 2015 at 9:48 pm

41.000 is not enough money. This billion dollars corporation is pretending to ignore slaughtering and butchering women . Now the social security will pay for the disability women will have to file for, but that's right the USA GOVERNMENT help these companies APPROVED BY THE FDA . So let's play I need the social security to approve me now , 50 million gives me my back pay and my settlement and keep[Show More]41.000 is not enough money. This billion dollars corporation is pretending to ignore slaughtering and butchering women . Now the social security will pay for the disability women will have to file for, but that's right the USA GOVERNMENT help these companies APPROVED BY THE FDA . So let's play I need the social security to approve me now , 50 million gives me my back pay and my settlement and keep it moving. I need Medicaid to pay for the BOTOX DUE TO MUSCLE AND NERVE DAMAGE.. ok those are the terms settle all cases now
"*" indicates required fields