Dry Shampoo Recall Issued for Pantene, Herbal Essences, Other P&G Brands That May Contain Benzene
December 20, 2021
By: Russell Maas
Yet another benzene contamination recall has been issued for aerosol spray products that contain the cancer-causing chemical, this time impacting several popular lines of dry shampoo products sold by Proctor & Gamble, including Pantene, Herbal Essences, Aussie, Waterless and other brands.
The Proctor & Gamble dry shampoo recall was announced by the U.S. Food and Drug Administration (FDA) on December 17, warning consumers that certain aerosol spray conditioner and shampoo products have been found to contain benzene, which is a known human carcinogen.
The recall comes amid rising concerns about the safety of aerosol spray products, following massive sunscreen recalls, deodorant recalls and other actions taken after discovering that widely used products may increase the risk of cancer.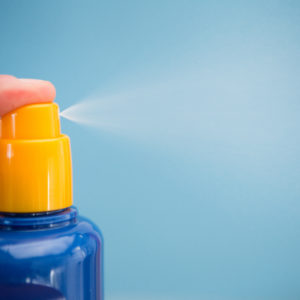 Learn More About
Leukemia, lymphoma and other cancer may be caused by benzene in Neutrogena, Aveeno, Coppertone and other sunscreens.
Learn More About this Lawsuit
Benzene is an industrial chemical associated with the development leukemia and other forms of cancer, such as Acute Myeloid Leukemia (AML), Chronic Myelogenous Leukemia (CML), Acute Lymphocytic Leukemia (ALL), Chronic Lymphocytic Leukemia (CLL), Hairy Cell Leukemia (HCL), Non-Hodgkin's Lymphoma, Multiple Myeloma, Myelodysplastic Syndrome (MDL), Myelofibrosis and Myeloid Metaplasia, Aplastic Anemia and Thrombocytopenic Purpura.
While the FDA considers the chemical a solvent that should not be used in drug products if avoidable, if its inclusion is deemed necessary, the chemical should be restricted to a 2 parts per million (ppm) level to limit potentially harmful exposure levels. However, since each of these consumer products can be made without benzene, any level is considered unreasonably dangerous.
According to the recall notice, P&G identified traces of benzene in 32 separate lines of aerosol shampoo and conditioner products during an internal product review, which has prompted a nationwide removal of the products from store shelves. The products impacted by the recall include the popular brand names Pantene, Aussie, Herbal Essences, Old Spice and Waterless.
The products were manufactured by Proctor & Gamble Cooperation of Cincinnati, Ohio and were distributed nationwide through various online and in-store retailers. The products were packaged in aerosol cans and contain a production code that can be matched to the FDA's official list of recalled products to determine if your product may contain benzene.
Consumers are being instructed to immediately stop using the recalled dry shampoo and conditions, and to dispose of them appropriately. Customers with questions are being encouraged to contact P&G's Consumer Care team 1-888-674-3631 or visit www.pantene.com, www.aussie.com, www.herbalessences.com, www.hairfood.com, www.oldspice.com, or www.waterlesshaircare.com for information on how to receive reimbursement for eligible products.
Benzene Recall Lawsuits
Proctor & Gamble already faces a number of Old Spice benzene lawsuits following a massive Old Spice and Secret deodorant and antiperspirant recall issued over benzene contamination on November 23, which allege that the company exposed users to a potential risk of cancer and other injuries.
The aerosol spray benzene problems emerged after the on-line testing pharmacy Valisure issued a warning in May 2021, indicating that benzene was detected in 78 sunscreen and after-sun care products tested from their inventory, with more than a quarter of products exceeding the FDA's 2ppm limit, a series of sunscreen recalls and deodorant recalls have been issued.
Following the groundbreaking report, Johnson & Johnson issued a massive Neutrogena and Aveeno sunscreen recall in July 2021, after routine sample testing identified the presence of an unknown source of benzene contamination in aerosol products.
Since the recall dozens of sunscreen lawsuits have been filed against Johnson & Johnson throughout the federal court system, each raising similar allegations that the company endangered consumers' health by not warning them of the presence of benzene in brands of Neutrogena and Aveeno spray sunscreen, which could increase their risk of cancer.
Shortly after the Johnson & Johnson warnings, a Coppertone sunscreen recall was issued in September after routine sample testing confirmed the presence of potentially unsafe levels of the benzene in several brands of aerosol spray cans intended for babies, kids and adults. A series of Coppertone sunscreen lawsuits have been filed in recent weeks claiming the manufacturer failed to properly screen its final products for harmful toxins and contaminants.
Long-term side effects of benzene exposure have been proven to cause anemia, which is a condition that develops when your blood lacks enough healthy red blood cells or hemoglobin. Essentially, the chemical causes bone marrow not to produce enough red blood cells, which can damage an individual's immune system. Federal regulators have determined long-term exposure to benzene can significantly impact blood cells, to the extent it causes cancer such as leukemia, a cancer of the blood-forming organs.
"*" indicates required fields