Jury Awards $18.8M in First Talcum Powder Trial After J&J's Failed Bankruptcy Scheme
July 19, 2023
By: Irvin Jackson
A California jury has ordered Johnson & Johnson to pay $18.8 million in damages in the first talcum powder trial to be held since the manufacturer attempted to pursue a controversial bankruptcy scheme, which delayed all progress in thousands of cases until a federal appeals court rejected the filing earlier this year.
The lawsuit was filed by Anthony Hernandez Valadez, involving allegations that he developed mesothelioma cancer from asbestos particles in Johnson & Johnson's talcum powder products.
It is one of more than 40,000 Baby Powder lawsuits and Shower-to-Shower lawsuits currently being pursued against Johnson & Johnson, and was granted an expedited trial date in California state court since Valadez is facing a grave health prognosis. However, the start of the trial was delayed nearly two years, after Johnson & Johnson attempted to transfer all liability it faces for failing to warn about the risks associated with talcum powder to a new subsidiary, LTL Management, LLC, which then immediately filed for bankruptcy in October 2021.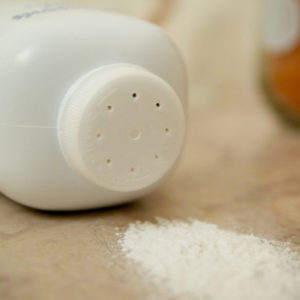 Johnson & Johnson initiated the controversial talcum powder bankruptcy scheme after it was hit with a series of massive jury verdicts in cases that went to trial several years ago, which resulted in a lengthy stay on all pending trial dates and progress in the litigation.
The move drew immediate criticism from legal experts as an abuse of the U.S. bankruptcy system, since Johnson & Johnson has billions in assets on hand and it was largely viewed as a negotiating tactic to delay trials and force a settlement where plaintiffs are forced to accept minimal value for their claims.
Following a lengthy appeals process, the U.S. Court of Appeals for the Third Circuit rejected the bankruptcy filing in January 2023, setting the stage for Valadez's trial to move forward and active litigation to resume in thousands of other claims this year. However, days after the appeals court rejected a request for rehearing on the original dismissal, Johnson & Johnson initiated a second bankruptcy filing together with a proposed $9 billion talcum powder settlement fund.
While Johnson & Johnson argued that the stay on all trials and litigation should continue while the second bankruptcy filing is evaluated by the Courts, U.S. Bankruptcy Judge Michael Kaplan rejected that request in April 2023. Judge Kaplan did allow some new talcum powder lawsuits to be filed against Johnson & Johnson, and agreed to delay the start of any additional trials for 60 days.
The lawsuit filed by Valdez in California state court was specifically allowed to proceed to trial after that delay, since Valadez was suffering from a terminal illness and there were concerns he may not live to see trial if the delays continue. Judge Kaplan ruled that his talcum powder trial could move forward once a California state court judge confirmed it was ready for trial.
Jury Hands Down $18.8M Talcum Powder Lawsuit Verdict
Following a lengthy trial, a California state court jury returned their verdict on Tuesday, determining that Johnson & Johnson is liable for Valadez's mesothelioma diagnosis and failing health, ordering the company to pay $18.8 million in damages.
While the outcome will not have any binding impact on other claims being pursued, it is likely to have a substantial influence on any potential vote on the talcum powder settlement fund proposed by Johnson & Johnson in this second bankruptcy filing, which already faced substantial criticism that it vastly under-values the compensation claimants should receive.
Johnson & Johnson has already said it plans to appeal the verdict, alleging that the court did not allow the manufacturer's attorneys to present evidence suggesting Valadez's mesothelioma was caused by something else, further delaying justice for Valadez.
"*" indicates required fields