Macro-Textured Breast Implant ALCL Cancer Risks Higher Than Previously Believed: Study
April 25, 2019
By: Irvin Jackson
One out of every 443 women who receive a textured breast implant may develop breast implant-associated anaplastic large cell lymphoma (BIA-ALCL), according to the findings of a new study that raises serious concerns about the safety of devices implanted in thousands of women in recent years.
In a study published this month in the medical journal The Lancet, researchers from the Memorial Sloan Kettering Cancer Center found that the rate of incidence of breast implant lymphoma may be significantly higher than anticipated. The findings come amid increasing concerns that the rare cancer may be widely under reported, and that many cases lack comprehensive follow-up.
Researchers conducted a prospective cohort study on more than 3,500 patients who underwent more than 6,000 breast reconstructions, mainly after breast cancer removal, from 1993 to 2017 using macro-textured surface implants. The median followup was seven years.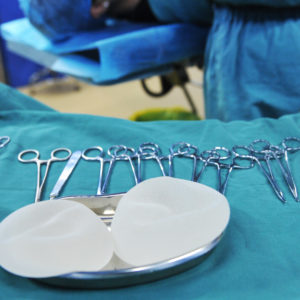 According to the findings, eight women developed BIA-ALCL after a median exposure of 11.2 years. This results in a rate of one case for every 443 women. Previous estimates of BIA-ALCL incidence ranged from 1-in-2,832 to 1-in-30,000 women developing the malignancy with textured breast implants.
"This study, the first to evaluate the risk of macrotextured breast implants from a prospective database with long term follow-up, demonstrates that the incidence rate of BIA-ALCL may be higher than previously reported," the researchers concluded. "These results can help inform implant choice for women undergoing breast reconstruction."
Breast Implant Cancer Risks
In the U.S., the FDA first released a report about case studies and epidemiological research that suggested there was a link between breast implants and ALCL in January 2011.
In 2017, the agency issued an updated statement about emerging information on the breast implant lymphoma problems, and a number of subsequent studies have confirmed that the breast implant ALCL cancer risk is real.
In June 2017, a study published in the medical journal Plastic and Reconstructive Surgery suggested that certain textured breast implants may increase the risk of anaplastic large cell lymphoma anywhere from 10 to 14 times, when compared to smooth breast implants.
In October 2017, a study published in the medical journal JAMA Surgery warned that many breast implant cancer cases worldwide have likely not been reported, and noted that doctors and patients may not be aware of BIA-ALCL.
In March 2018, the FDA indicated that it was aware of more than 400 cases of breast implant-related cancer. As more information becomes public about the breast implant cancer cases, experts have warned that the number of cases reported will likely increase significantly.
Last month, the FDA held a two-day hearing on breast implant safety and benefits, revealing that it has received tens of thousands of reports of breast implant complications.
Despite growing concerns, the panel of FDA advisers decided against recommending any breast implant recalls, indicating that it was too early to determine whether the risks were limited to specific breast implant designs.
"*" indicates required fields