NuvaRing Lawsuit: Judge Requires Disclosure of Psychiatric History on Plaintiff Fact Sheets
November 14, 2008
By: AboutLawsuits
U.S. District Judge Rodney Sipple, who is assigned to oversee the NuvaRing MDL for all federal birth control ring lawsuits, has elected to use the Defendants' proposed Plaintiff Fact Sheet. This will require that each individual who files a case in the MDL, must disclose their entire history of psychological or psychiatric counseling as part of the initial discovery.
NuvaRing, which is manufactured by Organon Pharmaceuticals, is a contraceptive vaginal ring with combined hormone components of estrogen and progestogen. However, a number of users of the birth control have filed a NuvaRing lawsuit alleging that side effects of the drug caused them to suffer a heart attack, stroke or other blood clot-related injury.
All of the federal lawsuits involving NuvaRing have been consolidated and centralized before Judge Sipple, in the U.S. District Court for the Eastern District of Missouri. The cases are being coordinated for purposes of pretrial litigation as part of an MDL, or multidistrict litigation.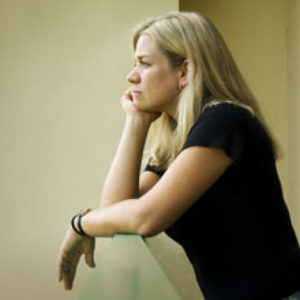 The first Case Management Order was issued by the Court on November 7, 2008, requiring that any Plaintiffs who have filed a NuvaRing lawsuit in the MDL by that date, must complete a Plaintiff Fact Sheet prior to February 6, 2009. The Fact Sheets will provide certain details and background discovery about each case.
Prior to the Case Management Order, the parties attempted to reach an agreement about what questions would be required on the Fact Sheet. However, the attorneys for the plaintiffs and defendants were unable to agree on certain questions the drug maker wanted included, such as those asking about claims for psychological, psychiatric (including depression) or emotional injury as a consequences of using NuvaRing, as well as information on any prior psychological or psychiatric experiences or treatment the Plaintiff had before using the birth control ring.
Counsel for the Plaintiffs argued to the Court that it was not appropriate to require everyone who has filed a lawsuit to disclose their prior history of counseling, as that should be addressed separately depending on the applicable state law and facts of each case.
 
"It is Plaintiffs' counsel's position that in cases where a Plaintiff is claiming 'transient' or garden variety type of emotional distress damages, this does not necessarily open up the door for disclosure of Plaintiff's entire history of psychological or psychiatric counseling," wrote Co-Lead Plaintiffs' Counsel in a filing with the court last week.
 
After considering the positions of the parties, Judge Sippel chose to include the Defendants' requested questions on the final Plaintiff Fact Sheet, finding that they were "better suited to elicit the information needed in discovery."
 
In the same Case Management Order, Judge Sipple set a deadline of January 23, 2009, for Plaintiffs' counsel to respond to a motion filed by the Defendants asking for a "Lone Pine Case Management Order", which could require that each Plaintiff produce early evidence establishing case-specific medical causation from a medical expert who can testify to a reasonable degree of medical certainty that the Plaintiff suffered an injury and that NuvaRing caused that injury.
The Defendants argued in their motion that such an order would promote judicial efficiency in the consolidated NuvaRing lawsuit MDL, and allow the Court to group cases with similar injuries or other factual and legal similarities.
After the arguments have been briefed by both sides, the Court indicates that a hearing on the motion will be considered on February 19, 2009.
"*" indicates required fields