Philips CPAP Lawsuit Filing Deadlines May Be Approaching in Some Claims
May 30, 2023
By: Russell Maas
A Philips CPAP recall was announced on June 14, 2021, impacting millions of sleep apnea machines that contained toxic sound abatement foam
The defective CPAP foam has been found to break down, releasing chemicals and debris directly into the machine's air pathways, causing cancer, lung damage and other side effects
Manufacturer may argue that the two year statute of limitations in some states triggers a Philips CPAP lawsuit filing deadline in the next few weeks
Additional time may be available for certain claims based on the date an injury was diagnosed or when individuals learned that the recalled Philips CPAP machine caused their injury
With the two-year anniversary of a massive Philips DreamStation, CPAP, BiPAP and mechanical ventilator recall approaching in the next few weeks, a spike in new claims filed and registered on a tolling agreement is expected, since the manufacturer may argue the recall announcement establishes a Philips CPAP lawsuit filing deadline for some claimants.
Philips Respironics first announced the CPAP machine recall on June 14, 2021, impacting millions of devices that contained a defective sound abatement foam, which can break down and release toxic particles and gasses directly into the sleep apnea machine's air pathways.
Shortly after the manufacturer issued the recall, the U.S. Food and Drug Administration (FDA) warned about serious health risks from the Philips CPAP foam, instructing individuals to stop using the recalled machines unless needed for life-sustaining therapy.
Reports have surfaced over the past two years involving former users developing various cancers, lymphoma, lung damage and other injuries linked to the toxic chemicals and gasses released as the sound abatement foam breaks down, and tens of thousands of Philips CPAP recall lawsuits are expected to be filed against the manufacturer.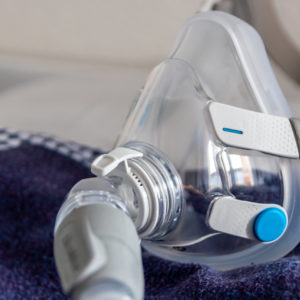 Philips CPAP Recall Lawsuit
Deadline for Philips CPAP Lawsuits
Every legal claim has a statute of limitations, or deadline that requires any legal claim to be filed within a certain amount of time. Determining the deadline for each Philips CPAP lawsuit depends on the state law that applies, and when the cause of action arose.
In this post, AboutLawsuits.com will outline the factors that influence the Philips CPAP lawsuit filing deadline, as well as steps that can be taken to toll the statute of limitations from running or file a complaint in court.
How long do I have to file a Philips CPAP lawsuit?
When it comes to filing a Philips CPAP machine lawsuit, the time limit for taking legal action depends on the state where the device was purchased and used, when the injury first occurred and when it was discovered that there was a link between a diagnosed injury and the Philips CPAP machine. Therefore, determining the exact deadline for Philips CPAP lawsuits requires a lawyer to conduct a very case-specific evaluation.
Most states have a two or three year statute of limitations (SOL) for filing product liability claims, which generally begins as soon as an injury was caused by the product. However, many states have a discovery rule, which provides additional time to file a claim based on when the plaintiff knew or should have known a cause of action exists.
To calculate the specific deadline for filing a lawsuit against Philips, it's essential to know these key dates;
When you last used the recalled Philips CPAP machine
The date of your injury diagnosis
When you became aware the Philips CPAP machine may have caused your injury
The statute of limitations laws in the state where the Philips CPAP machine was purchased and/or used
When did the SOL for my Philips CPAP machine lawsuit start?
For injuries diagnosed prior to the Philips recall announcement in June 2021, the manufacturer is expected to argue that the statute of limitations began running when the recall was issued. However, it will ultimately be up to a court to decide when the user knew or reasonably should have known about the link between their injury and the design defects with the Philips CPAP machine.
While the recall announcement may trigger the SOL for some Philips CPAP machine lawsuits, many users did not actually learn about the recall until months later, since the manufacturer failed to take steps to make sure all users were adequately informed about the problems. In addition, many users did not actually experience an injury from the CPAP machine until long after the recall, so the SOL for their Philips CPAP lawsuit will not be impacted by the recall announcement.
Discovery Rules May Allow Additional Time
Additional time to file a Philips CPAP lawsuit may be available if the state law provides for a "discovery rule", which generally means the deadline for filing a claim does not start running until the injured person knew or reasonably could have discovered the cause of action.
The Philips CPAP discovery rule will be especially relevant, since the harm caused by the product often isn't immediately obvious. In addition, the manufacturer made several statements following the recall that minimized the health risks from use of their CPAP machines, reasonably leading many consumers not to recognize that their cancer, lung damage, respiratory injury or other health issues may have been caused by exposure to the toxic foam particles.
Philips CPAP Lawsuit Tolling Available to Pause SOL
In response to the growing number of lawsuits being filed throughout the federal court system, each raising similar question of fact and law, a Philips CPAP multidistrict litigation (MDL) was established in 2021, centralizing all claims before U.S. District Judge Joy Flowers Conti in the Western District of Pennsylvania to preside over coordinated discovery and pretrial proceedings.
In September 2022, the MDL court approved a Philips CPAP census registry, which allows potential claimants to toll the statute of limitations before an actual lawsuit is filed, pausing deadlines.
This process is different from registering a device with the Philips CPAP repair and replacement program, and requires a Census Registry Form be substantially complete, providing details about their use of the machine and specific injuries that resulted. In addition, each claimant must sign a Data Release Form, which allows certain information related to the use of the CPAP machine and ambient temperature and humidity to be accessed.
While Philips has the ability to terminate the Tolling Agreement in the future, requiring each individual claimant to file a lawsuit, the program is designed to allow the parties to investigate the claims and explore the potential for Philips CPAP lawsuit settlements to resolve claims.
Philips CPAP MDL Short Form Complaint Allows For Quick and Convenient Filing Process
For individuals who prefer to file their case in court, rather than registering the claim on a tolling agreement, Judge Conti has also approved a streamlined process for filing Philips CPAP lawsuits in the MDL, through the use of a Master Long Form Complaint and individual Short Form Complaints, which adopt certain allegations and claims that are relevant to their case.
The Master Complaint outlines all of the allegations and available claims that could apply to individual lawsuits, and is intended to facilitate pretrial motions practice before the court.
Individual Short Form Complaints can then be filed using an abbreviated form, outlining the individual claims presented, as well as case-specific information, like the name of the injured party, where the plaintiff resides, the model of each recalled device used, specific injuries that have been diagnosed and other information.
According to the latest docket report (PDF) released by the U.S. Judicial Panel on Multidistrict Litigation (JPML) on May 15, there are already over 500 Philips CPAP lawsuits filed in the MDL. However, tens of thousands of unfiled claims are registered on the MDL Census Registry.
What Injuries Qualify For a Philips CPAP Lawsuit?
Lawsuits are being pursued by individuals who have experienced a wide range of Philips CPAP machine side effects, including:
Cancer, Lymphoma or Leukemia:
Lung Cancer
Esophageal Cancer
Sinus Cancer
Nasal Cancer
Throat Cancer
Tonsil Cancer
Thyroid Cancer
Kidney Cancer
Liver Cancer
Bladder Cancer
Non-Hodgkin's Lymphoma (NHL)
Multiple Myeloma
Acute Myeloid Leukemia (AML)
Lung Damage, Respiratory Injuries and Other Health Problems:
Pulmonary Fibrosis
Interstitial Lung Disease (ILD)
Respiratory Failure (ARDS)
Reactive Airway Disease (RAD)
Sarcoidosis
Acute Inhalation Injury
Pleural Effusion
Pneumonia
New or Worsening Asthma
Kidney Damage/Disease
Liver Damage/Disease
Have A Philips CPAP Lawyer Review Your Case
Pausing the remaining time on your potential Philips CPAP statute of limitations is crucial, regardless of whether you live in a two year SOL state or a six year SOL state. This ensures that you don't miss your deadline and allows for an extended period to file a lawsuit if the settlement negotiations fail.
Lawyers are still reviewing new Philips CPAP cases for individuals who have experienced any of the following To understand your state's Philips CPAP statute of limitations and learn how to halt the countdown of time that could prevent you from seeking compensation, contact a lawyer for a free consultation.
"*" indicates required fields