Discovery of Cancer-Causing Chemicals in Zantac, Sunscreen and Other Products Highlights FDA Failures: Bloomberg
November 11, 2022
By: Irvin Jackson
Over the past few years, a small, independent testing pharmacy has consistently beaten the FDA to the punch in raising alarms about cancer-causing chemicals found in a variety of drugs and consumer aerosol spray products.
Valisure is based in New Haven, Connecticut, but operates an on-line pharmacy and independent laboratory, which routinely conducts chemical analysis of drugs and products in their inventory.
This week, an investigative report by Bloomberg Law looked at why Valisure has regularly been able to find dangerous chemicals, like benzene, in products sold to the public, while the FDA, which is supposed to be the gatekeeper protecting the public from dangerous food and drug products, has lagged behind.
Valisure's Investigations Routinely Lead to Massive Recalls
Over the last several years, Valisure has released a number of reports revealing the presence of toxic chemicals in drugs and cosmetics, which have resulted in massive Zantac recalls, metformin recalls, sunscreen recalls, spray deodorant recalls and dry shampoo recalls.
Valisure first gained national attention in September 2019, when its finding led to the discovery that all versions of the heartburn drug Zantac contained levels of the cancer-causing chemical N-nitrosodimethylamine (NDMA), at levels that exceeded 26,000 times the amounts allowed by the FDA. This resulted in Zantac being pulled from the market, and was the catalyst for thousands of Zantac lawsuits being filed by former users diagnosed with bladder cancer, esophageal cancer, liver cancer, pancreatic cancer, stomach cancer and other injuries as the toxic chemicals passed through their bodies.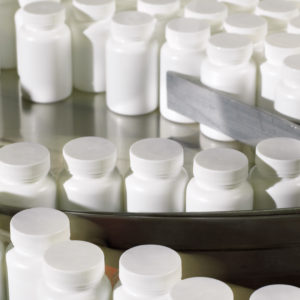 Independent investigations by Valisure have also resulted in the identification of NDMA in a variety of other generic drugs, often involving the creation of the toxic chemical as a byproduct of changes to the generic drug manufacturing processes, which the FDA failed to discovery.
In May 2021, Valisure issued a press release warning about high levels of benzene in dozens of spray sunscreen sold by several different companies, including Neutrogena, Aveeno, Coppertone, Banana Boat, CVS After-Sun and other sunscreen products. The warning cautioned consumers that exposure to the toxic benzene chemical could increase the risk of several forms of cancer. As a result of the findings several sunscreen cancer lawsuits have been filed in recent months against Johnson & Johnson, Coppertone and other.
In October 2021, Johnson & Johnson and Costco announced they had reached a settlement agreement to resolve multiple cases. However, the details of the sunscreen settlement agreement have not yet been revealed and the deal has not been finalized.
Another report issued by Valisure surfaced in November 2021, indicating the pharmacy had identified high levels of benzene in numerous brands and batches of body spray and deodorant spray products, including Old Spice, Secret, Suave, Tag and others.
Valisure noted that some inactive ingredients commonly used in body sprays in particular, such as butane, isobutane, propane and alcohol, could be potential sources of benzene contamination. Similar circumstances may have played a role in the level of benzene detected in sunscreen spray-on products.
Following the report, an Old Spice and Secret deodorant recall was issued by Proctor & Gamble, removing the products from the market and stating that benzene was not an intended ingredient of the aerosol deodorant sprays. This resulted in a growing number of deodorant recall lawsuits being filed against Proctor & Gamble.
FDA Inspection Limitations
More recently, the laboratory released a report revealing high levels of benzene found in dry shampoo products, including Suave and Dove. It was one of the few times the FDA has recently beat the laboratory to the punch, announcing a Unilever recall of certain Dove, Nexxus, Suave, TGI and TRESemmé products that contain elevated levels of benzene contamination in the propellant used by the manufacturer just days before the Valisure report was published.
The Bloomberg report notes that Valisure's testing is routine and could be run by any drug company. However, according to the report, FDA does not do routine testing, and only steps in after a problem reveals itself in most cases.
The agency only has a budget that allows for testing a few dozen products per year, and it reserves that for when health concerns arise. This often leaves the FDA to rely on drug companies to conduct their own testing, which many critics say gives them far too much leeway, and leaves the FDA too beholden to trusting companies which have a vested interest in claiming their products are safe.
Valisure Under Fire
Despite the profound impact Valisure has had in raising concerns about widely used drugs and consumer products, both the FDA and drug manufacturers have tried to push back against the company. The FDA conducted an inspection of the lab, with inspectors reporting violations that Bloomberg says were not things a small lab would need to comply with if it is not making drugs, which Valisure does not.
In addition, manufacturers targeted by Valisure's testing have floated conspiracy theories, claiming Valisure is secretly working with plaintiffs' attorneys to fleece the companies by using faulty testing methods. However, plaintiffs' lawyers have said they do not intend to use Valisure's test results in trials in many of the cases.
"*" indicates required fields